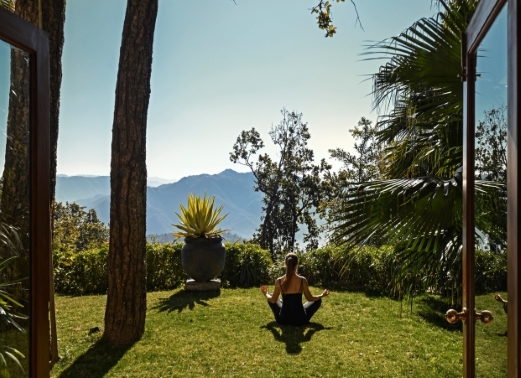 Ananda in the Himalayas, India
A multi-award-winning luxury wellness retreat in the Himalayan foothills, Ananda in the Himalayas is surrounded by the majestic Himalayan Mountains, the birthplace of India's ancient practices of yoga, meditation and Ayurveda. With its peaceful and breathtaking surroundings located on a 100-acre Maharaja's Palace Estate, Ananda in the Himalayas is an ideal place to bond, reconnect, strengthen and nurture special relationships, like that of a mother and child. There are mothers and children who return to Ananda year after year – one mother has returned five times with both of her daughters. Guests can come on separate or same programs, depending on their individual health goals, and spend quality time together. Choose from personalized programs based on wellness goals, such as detox, weight loss, fitness, rejuvenation, de-stress and anti-aging, among others. Be pampered at the spa, do yoga and meditation together, take the weekly cooking classes, go on the treks to the ancient Hindu temple, visit Rishikesh and experience the spiritual city together, do an adventurous pursuit together such as white water rafting in the Ganges River and so much more.
For a once-in-a-lifetime experience that mom will always remember, gift her a holistic journey to reconnect with her body and revitalize her mind, body, and soul. Whether she's looking for a peaceful retreat to unwind or to explore new wellness practices, Ananda in the Himalayas offers comprehensive wellness programs that will leave mom feeling rejuvenated and restored. Discover the perfect balance between transformation and inner peace as one connects with nature and the divine over the course of a few weeks at this idyllic healing sanctuary. Mothers and daughters can experience this together with Ananda's targeted programs designed for women at all stages of life. The Rebalance Program focuses on addressing menopause issues for older women while the Renew Program focuses on healthy aging, anti-aging and PCOS for younger women. For mothers and sons, Ananda has customized programs that address changes in testosterone and other hormones in men. For more information, visit www.anandaspa.com or email reservations@anandaspa.com.
Special offer and savings for stays starting May 15 until July 31, 2023:
-Stay for 14 nights on any comprehensive program and pay for 12 nights.
-Stay for 21 nights on any comprehensive program and pay for 18 nights.
-Stay for 28 nights on any comprehensive wellness program and pay for 24 nights.
-Rates during this time start at $820USD per night in single occupancy (double occupancy rates available)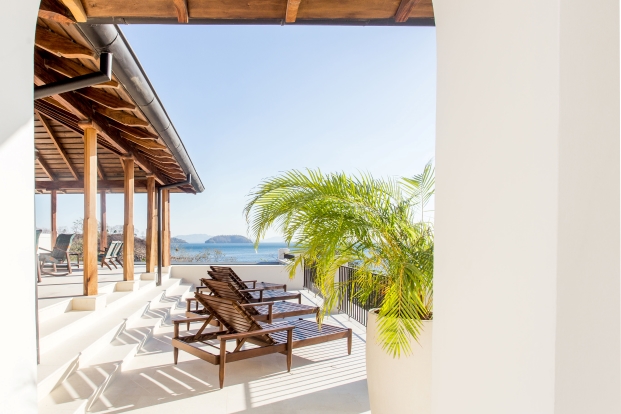 Las Catalinas, Costa Rica
The boutique Santarena Hotel in Las Catalinas, Costa Rica offers a "Share The Love" special package where guests will receive 50% off of a second room for any two-night stay. This package is perfect for mothers traveling with daughters, sons, friends, or family and want the privacy of a second room. Located in the heart of Las Catalinas, a car-free, seaside town in Guanacaste, Costa Rica, Santarena Hotel is a tropical elegant oasis inspired by a palette of people and places. It is a true bohemian pearl. Stylish accommodations and inviting public spaces are seamlessly woven with gracious hospitality to make this the ideal urban seaside getaway. All 45 guest rooms (including 3 suites) feature crisp, linear design and contemporary sleek-but-mellow touches throughout, providing the perfect place to rest, recover and recharge between active sunny days and sophisticated social evenings.
While not on the trails or in the water, mom will love the convenience of the cardio classes and private training at CORE by Chakfitness outdoor gym, massage and facials at WAKE Day Spa, wellbeing treatments, yoga and sound healing classes at Center of Joy, mountain bike, kayak and SUP rentals at Pura Vida Ride, healthy food to go, private chef dinners or wine tastings at Copper & Stone gourmet market, fresh smoothies and made from scratch organic dishes for all dietary restrictions at Pots & Bowls and more. Treat mom to all the homemade delicious artisan ice cream at Coquelicot while shopping at boutique stores Las Catalinas Collection and Chunches Luxury Goods & Milkshakes in Plaza Mercado.
The conscious town of Las Catalinas is Costa Rica's enchanting beach town inspired by New Urbanist philosophy.  The walkable town is located between two of Costa Rica's loveliest Pacific beaches with nearly 1,000 acres of protected tropical dry forest, which are interlaced with extensive hiking and biking trails. Within the town, the walkable public spaces are interwoven with nature, and the architecture emphasizes indoor-outdoor living and scenic views. For more information, visit www.lascatalinascr.com.
Calabash Cove Resort and Spa, Saint Lucia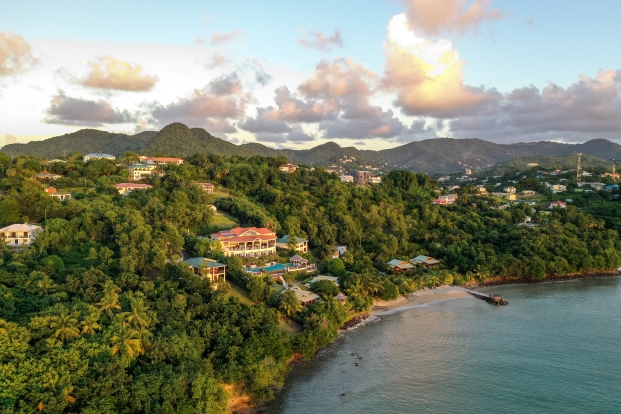 Spoil mom at Calabash Cove Resort & Spa  with their "Unconditional All Inclusive" covering all meals and beverages including room service, daily food specials including a daily lobster dish (when in season), premium brand drinks, a stocked in room bar with full size bottles, over 20 wines from the wine list by the bottle for breakfast, lunch or dinner, gratuities/tips and Wi-Fi. Book before July 1, 2023 for a 40% discount for stays of five nights or more. The package does not include spa treatments. Includes the unconditional all-inclusive and one free night, subject to conditions.  Travel between April 6th and December 20th, 2023, minimum stay 5-nights. Bookings of 7 or more paid nights made with the resort directly are eligible for complimentary airport transfers (a savings of $200USD).
One of the most popular all-inclusive, adults-only boutique hotels in Saint Lucia, Calabash Cove Resort and Spa is a Caribbean gem offering seclusion, beauty and mesmerizing views at every turn. Its 26 villas feature old Caribbean charm coupled with luxurious resort amenities of today. From the heavenly Windsong restaurant offering an Asian-inspired menu with an extensive vegetarian and vegan selection and its lively C-Bar overlooking the infinity pool to the peaceful Ti Spa, guests have everything at their fingertips when vacationing at Calabash Cove. For more information, visit here.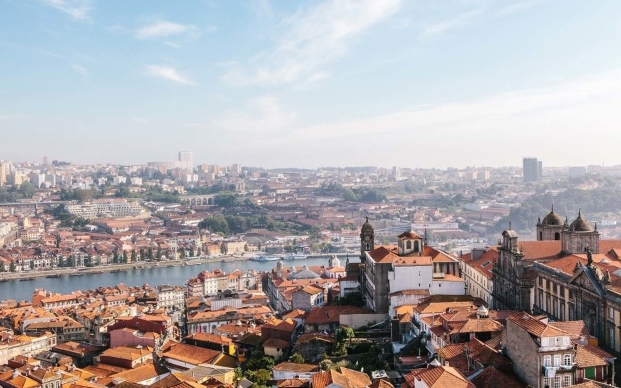 Naya Traveler
Travel planning company Naya Traveler offers a curated trip that caters to mothers who love to indulge in the finer things in life, from savoring exquisite wines and fresh seafood to relaxing in luxurious accommodations. With its rich culture, stunning landscapes, and delicious cuisine, Portugal is a rich destination that appeals to all the senses.
The country's capital, Lisbon, is a city of hills, narrow streets, and stunning architecture, while the charming neighborhoods of Porto offer a glimpse into the country's historic past. Take a cooking class to learn the secrets of traditional Portuguese cuisine or indulge in a spa day at one of Portugal's world-class wellness centers. If you both wish to unwind even further, the sun-kissed beaches of the Algarve are a must-visit to soak up the Mediterranean sun. And for fine wine lovers, Portugal's Douro Valley is a region of terraced vineyards and traditional wine estates that produce some of the world's best Port wine.
Rates start at $1000 USD per person per day including accommodation, private transfers, and a personal local guide. Rates are based on double occupancy, dependent on itinerary specifics, and do not include airfare. Naya Traveler offers tailor-made experiential journeys to a curated selection of destinations steeped in ancient traditions and customs. For more information, visit www.nayatraveler.com.