Cars and Caves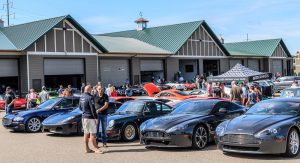 May 27- September 30/CHANHASSEN- Cars and Caves, the outdoor auto extravaganza of collector, classic, and exotic cars hosted by Chanhassen AutoPlex, is returning for the 2023 season. Events will be held from 9 a.m. – 1 p.m. on the last Saturday of each month, beginning in April and running through September. Each month will highlight a different local, non-profit organization. Cars and Caves is family-friendly and free to attend.
Each month, more than 300 vehicles will roll in for display on the Chanhassen AutoPlex campus. Many of the 120 unique, personalized garage condos (referred to as Caves) will be open for visitors, too.
Chanhassen AutoPlex is a private garage condominium community located at 8150 Audubon Road in Chanhassen, Minnesota. The 120 owners use their garage condos to store, showcase and restore their collector, classic and exotic car and motorcycle collections. The Chanhassen AutoPlex is nationally recognized for the exquisite man caves filled with car and automobilia collections. For more information, please visit www.chanhassenautoplex.com/cars-and-caves(opens in new window)
Collector car owners are invited to attend and display their vehicle on a first-come/first-serve basis.
Free, on-site parking will be available for guests. Food and beverages are available for sale onsite. Nonprofits will happily accept on-site donations.
Kickoff to Summer at the Fair 
May 25-28/ST. PAUL – The third annual Kickoff to Summer at the Fair will return May 25-28, 2023! Enjoy a slice of the fair! Get together with family and friends, savor State Fair food favorites at 30+ vendors, raise a glass to a bright summer ahead, tap your toes to live music on three stages, enjoy activities and attractions for the whole family, shop 20+ specialty Minnesota merchants, and so much more! This is the ultimate way to kick back and relax at the iconic State Fairgrounds! Plus, there's free parking!
To make this an extra-special experience, attendance is limited per day.
Thursday, May 25: 4-9 p.m.
Friday, May 26: 4-9 p.m.
Saturday, May 27: 11 a.m. to 7 p.m.
Sunday, May 28: 11 a.m. to 7 p.m.
Admission in advance: $12.50  /  Admission at the gate: $15.00
https://www.mnstatefair.org/kickoff-to-summer/
Rhubarb Festival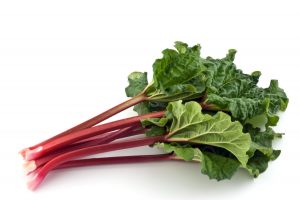 June 3/LANESBORO- Celebrate Rhubarb, Minnesota's sweet-tart favorite. Free tasting of rhubarb delights, games, music and entertainment in Lanesboro – The Rhubarb Capital of Minnesota! 5K and 1-mile rhubarb run at 8am. http://www.rhubarbfestival.org/