Wild Lights at the Louisville Zoo
Thru May 21/LOUISVILLE– Our popular lantern festival is back in a WHOLE NEW WAY! Experience unique locations from around the world as you stroll through the Zoo under the light of enormous, handcrafted, silk-covered lanterns. Don't miss the thrilling sights of the region's largest lantern festival with thousands of lanterns aglow with more than 50,000 LED light bulbs.
Dramatic archways illuminate the way on a magical journey encompassing the famous landmarks, flora and fauna of six continents. From the Leaning Tower of Pisa to the Sydney Opera House, to the Hall of Supreme Harmony and the Great Sphinx of Giza, displays celebrating these breathtaking global sites will amaze guests of all ages. Feast your eyes on dramatic cultural displays celebrating the rich heritage and craftsmanship of lantern artisans. Engage with interactive, animated and color-changing displays. Commemorate your visit with awe-inspiring photos at our stunning photo opportunity locations. Kids (and kids at heart) can become part of the magic while swaying on our glowing moonlight swings or exploring the panda game station! The wonder of Wild Lights is sure to create glowing smiles and bright, everlasting memories.
Hometown Music Kids Cruise
Thru August/LOUISVILLE- It's time to strike a chord and come aboard because the return of Hometown Music Kids Cruises is certainly music to our ears! These family-friendly kids cruises feature all the bells and whistles as we partner with other local, cultural organizations to create dynamic and engaging children's programs… all themed to hometown music! Does the name "Rhythm Science Sound" ring a bell? This local organization returns for select kids cruises in 2023! While cruising with Rhythm Science Sound, kids will enjoy dancing to a live DJ, participating in a music-themed craft and more! Louisville Folk School will also be joining us on select kids cruises! Featuring live music, an instrument petting zoo and music demonstrations, their cruises are sure to strike the right note!
Don't play it by ear… these cruises are a fan-favorite that sell out in advance! Tickets are $12.99 for adults (15-64), seniors (65+) & children (5 – 14); free ticket for children 4 & under.
Rhythm Science Sound: June 8, June 11, June 29, July 6, July 9, August 6
Louisville Folk School:  June 15, June 22, July 13, July 20, July 23, July 27, August 3
Hometown Music Kids Cruise – Belle of Louisville
Downtown Henderson Porchfest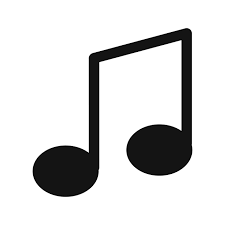 June 3/HENDERSON –  5-8 p.m. Join us on historic South Main Street for this FREE family-friendly evening of live local music, food trucks, and dancing in the street! Favorites like King's Highway will be back, along with a few new acts to love! Event by Downtown Henderson Partnership and Henderson KY Chamber of Commerce