Dover Days Festival and Parade
May 6/DOVER- Each year's Dover Days activities showcase our state's history and heritage, as well as highlights from more contemporary times such as the parade, traditional Maypole Dancing, games, tethered hot air balloon rides, moon bounce village, over 100 craft and food vendors, music, colonial artisans' village and historic re-enactment groups.
Dover Days is a true celebration of the first state — right in the heart of the first capital! Dover Days was placed among the Top 100 USA Events by the American Bus Association.  Event is from 9:00am – 4:30pm.
Wilmington Grand Prix Weekend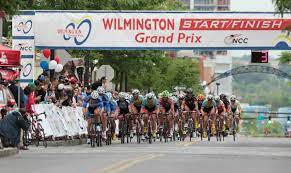 May 19-21/WILMINGTON- The Wilmington Grand Prix, one of the premier criterium-style bike races in the U.S., returns May 19-21, 2023! Head for Downtown Wilmington for a three-day weekend of fun and action, starting with a May 19 Monkey Hill Time Trial featuring food trucks, craft beer and live music as cyclists compete in time trials. On Saturday, May 20, enjoy the Criterium Races & Festival; and on Sunday, May 21, the Governor's Ride and Grand Fondo bike race. Again, the Grand Prix will be part of USA Cycling' s National Race Calendar. View website here.