Sandusky County was originally part of territory set aside for Ohio's Indian people by the Treaty of Greeneville. White settlement of the county occurred very slowly, due to the Great Black Swamp occupying most of the land. Citizens named the county after an Indian term for "at the cold water."
The county seat, Fremont, is rich in history.  It was the location of the first victory in the war of 1812 at the battle of Fort Stephenson. Fremont is also the home to our nation's 19th president, Rutherford B. Hayes, and is also the location of the first Presidential Library. Today the Rutherford B. Hayes Presidential Library & Museum is one of the leading attractions to visitors.  In 2016 the Hayes Presidential Museum received a 1.3 million dollar renovation.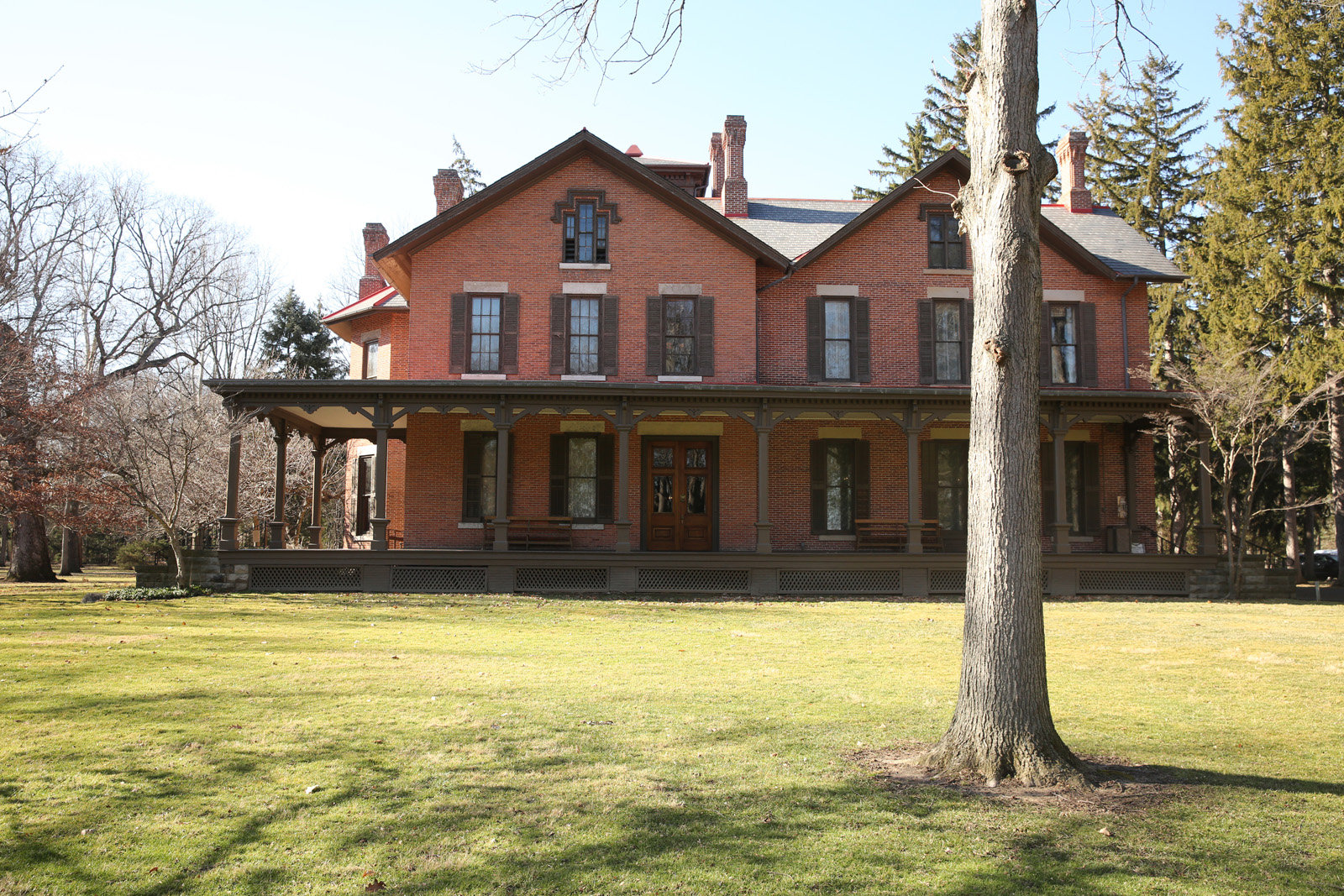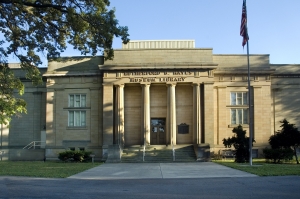 New exhibits include interactive components that better tell the story of 19th U.S. President Rutherford B. Hayes and First Lady Lucy Webb Hayes. The museum now has a President's Gallery, which has artifacts from other U.S. Presidents and has a replica of the Resolute Desk.  The original is located in the Oval Office of the White House.
Visitors will experience the life of 19th U.S. President Rutherford B. Hayes through guided tours of his 31-room mansion. Along your way you will learn of his careers as a Civil War soldier, an US Congressman, the Ohio governor and eventually President of the United States. Self-guided tours of the Hayes Museum/Library are available daily. Afterward take the time to follow in Ohio's earliest residents by walking the historic & beautiful grounds of the President's beloved Spiegel Grove estate, where both he and his wife Lucy are buried.  Call 419-332-2081 or visit our website at:www.rbhayes.orgfor more information.
If nature is of great interest, be sure to continue 15 minutes or so northwest to the Wilson Nature Center and Creek Bend Farm in Lindsey, OH. This family-focused attraction invites visitors of all ages to connect with the "natural" world with displays, fish aquariums, reptile terrarium, a window-on-wildlife room, library, special programs and walking trails. The 310 acre farm is still a working farm and known for the beautiful hiking trails as well as fishing on Muddy Creek.
Trivia Question: What does a Frito Lay truck, a stone crusher, multiple sunken boats and a motorcycle have in common? They can all be found and explored by recreational scuba divers at the bottom of White Star Quarry, located in White Star Park in Gibsonburg, Ohio. Before we "dive" into the experience, (pun intended) let us first start with the location.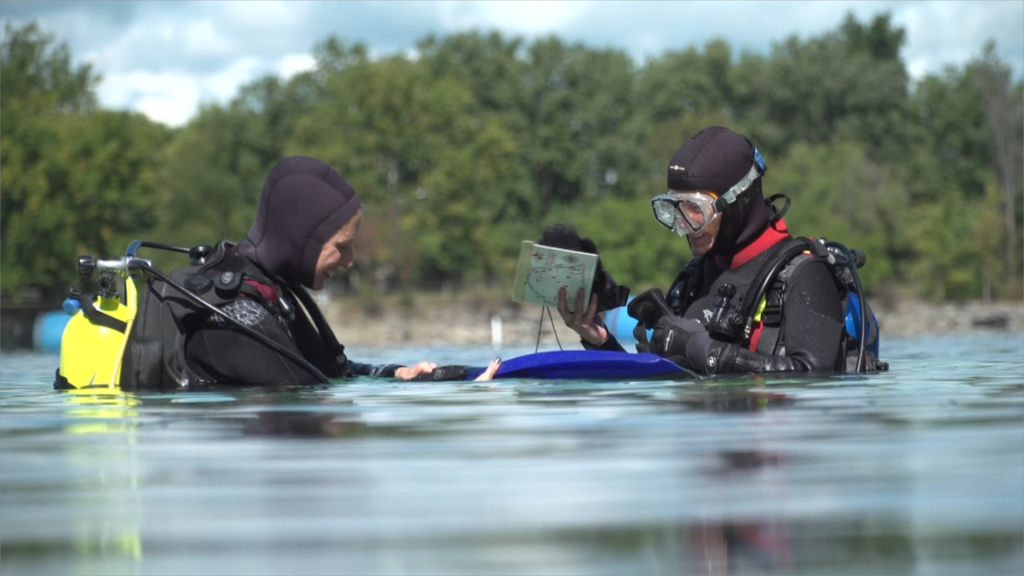 White Star was once the location of a local dolomite aggregate mining operation and the Pennsylvania Railroad hauled the aggregate to its final destinations. Quarry operations were terminated around 1975-1976 as the quarry began filling up with water. Ultimately, this makes White Star Quarry a 15-acre unintentionally man-made lake with an average depth of 40' with the center of the quarry approaching 50'. There are two "holes," one near the wall close to the main diving entrance and the other at the bottom of a stone crusher that are 60' and 80' respectively.
White Star Park is owned by the Sandusky County Parks District, lovemyparks.com, but all scuba diving at White Star Quarry is operated by Divers Incorprated. whitestarquarry.com The quarry is spring fed and offers an incredible diving experience with visibility that averages 30-40'. In addition to scuba diving, White Star Park spans across 800 acres and has a public swimming beach, public fishing, hiking, mountain bike trails, camping and plenty of places to enjoy nature. With so many things to see and do, White Star is a great location for divers to bring non-diving family members (even your dog) so they can enjoy one of the many other activities then come together around the picnic table to share stories of their experiences as a family.
All this exploring making you hungry? For the hearty appetite, call ahead to order "the biggest pizza in the county" at AJ's Heavenly Pizza in Fremont. They will even deliver it to Lindsey for a small fee on a pretty day and you can have a picnic with the family.
When comfort and value are important to you Sandusky County has the best value in lodging while still maintaining the clean and comfortable high quality lodging you desire. Located just outside of Fremont along the Sandusky River is a campground that offers plenty of camping space with riverfront lots available.  Also on the property is Winesteins Wine and Beer Haus, a place for adults to enjoys an adult beverage. Call the Lazy River Campground at 419-332-1190.
In addition to White Star Park, the Sandusky County area has so many other adventures and attractions just waiting for you to discover, find out more or plan your visit today, at: sanduskycounty.org.