Romance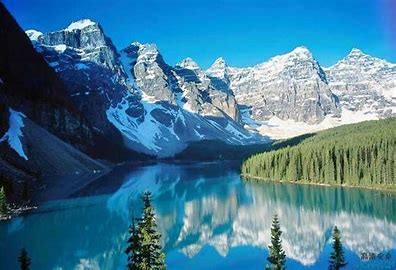 For a relaxed weekend, spend the time lakeside at Flathead Lake. This pristine lake is the largest body of fresh water west of the Great Lakes and the charming towns surrounding it offer unique atmospheres centered on its beauty. To explore your surroundings, rent a boat, kayak or canoe and venture out to Wild Horse Island State Park. The island is perfect for a cozy picnic and exploring. Off the island, take the two-hour drive around Flathead Lake, stopping at cherry orchards or finding other Made in Montana products in local shops. A sunset cruise will be a romantic memory you'll never forget, as the fiery colors of the sky dip into dark shadow around you and the sun sinks out of sight across the lake.  When you're ready to call it a day, you'll find accommodations around Flathead Lake ranging from one-of-a-kind resorts to cozy beach bed and breakfasts. Try different accommodations around the lake for a change of atmosphere without traveling far.
Family Fun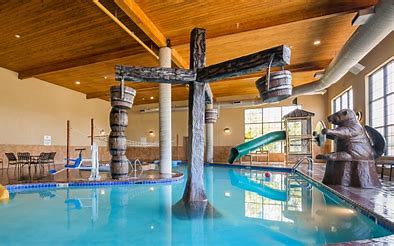 Family fun is everywhere in Billings. Big Horn Resort offers family-friendly lodging and The Reef Indoor Water Park— the largest indoor water park in Montana. Learn about local wildlife and exotic animals at ZooMontana, where you can see tigers, lynx and grizzly bears, oh my! Take the family for a hike to experience rock paintings dating back as far as 2,000 years ago in the nearby Pictograph Cave State Park, then cool down with a swim at Lake Elmo State Park. History is also an adventure here when you visit top museums like the Western Heritage Center, or take a short drive to the Little Bighorn Battlefield National Monument. Bike the Rimrock Trail and watch the sunset over Montana's largest city to create a memorable family experience. The fun is on tap with an evening walk in the state's largest walkable brewery district, where you'll find family-friendly dining and locally crafted brews.
Friends' Getaway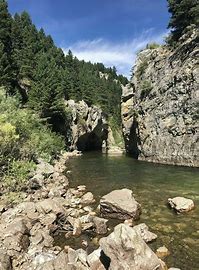 Take a long weekend and go hiking in the stunning Sluice Boxes State Park. It's the perfect opportunity to escape from it all among the soaring cliffs of the Belt Creek Canyon. After your outdoor adventure, you'll find fun and excitement in the nearby city of Great Falls with local breweries, dining and shops. Take a stroll through the Great Falls Farmers Market and enjoy the vibrant Montana-grown produce, music, and locally made wares for purchase. You can toast your getaway at the newly opened Enbär Craft Cocktail Lounge with unique cocktails made with local spirits. Find history and culture with a visit to the nearby Blackfeet Reservation, home to Montana's largest Native American tribe, the Blackfeet Nation. Just east of Glacier National Park, this beautiful community invites visitors to experience their culture by visiting the Blackfeet Heritage Center and Art Gallery or the Museum of the Plains Indian. Take a Native guided tour on horseback, or float the pristine waters of the calm St. Mary River. Watch for wildlife and take time to ask your guide questions about the cultural significance of the landscape around you.
If you can find 72 hours to get away, you can find unlimited adventure in Montana. Trip ideas for family fun, road trip adventures and more are available to help you discover your #MontanaMoment. Find more resources to plan your trip, including places to go, things to do, and places to stay.
State Parks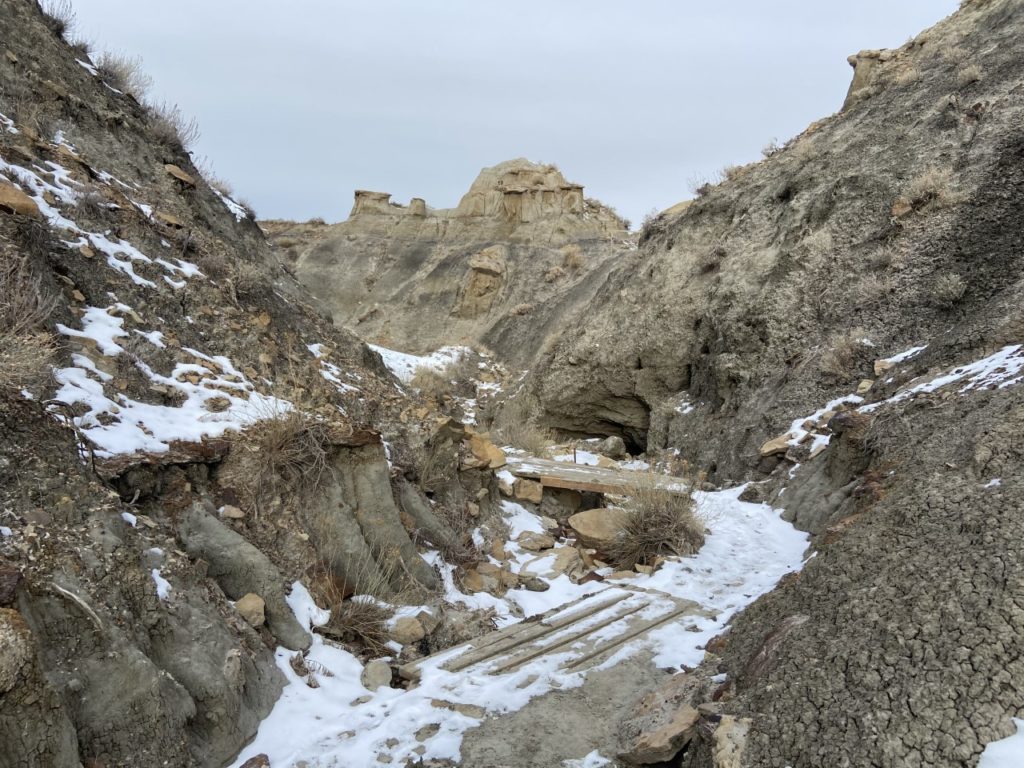 Not everyone realizes that Montana's 55 State Parks are just as beautiful as the national parks, with the big bonus of having fewer crowds. Big Arm State Park on Flathead Lake in northwest Montana provides an amazing opportunity to enjoy a crisp fall day in the outdoors. Filled with mature ponderosa pines and juniper trees, the park sits on the "big arm" of Flathead Lake, the largest fresh water lake west of the Mississippi. The 2.5 mile hiking trail provides excellent vistas of surrounding mountain ranges and high peaks with abundant watchable wildlife opportunities.
In Southwest Montana, visitors to Lewis & Clark Caverns State Park can walk in the footsteps of legendary explorers. Hop on the easy to moderate hiking and biking trails that lead to picturesque limestone caverns full of history and adventure. Guided tours of the caverns are offered until from May to September. After the park adventure is complete, travelers can take an easy drive to nearby towns of Anaconda, Butte or Bozeman for a charming small-town experience.
For those heading to the eastern region of Montana, Makoshika State Park in Glendive is Montana's largest state park. It features beautiful pine and juniper trees along with badlands formations that include the fossil remains of Tyrannosaurus Rex, Triceratops and other prehistoric life.
Travel a bit farther south and visitors will find Medicine Rocks State Park, known for its unique rock formations that people have been visiting for thousands of years. In addition to the unique topography, the park is full of history and culture. Medicine Rocks State Park earned its name because it was a place of "big medicine" where Indian hunting parties conjured up magical spirits. The park is perfect for fans of photography, hiking and wildlife viewing. It's also an amazing place for night sky stargazing. In fact, the park was just recently designated as a certified International Dark Sky Sanctuary by the International Dark-Sky Association.