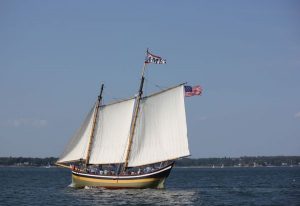 The charming seaside city of Salem is a perfect setting to spend a day, a weekend, or week during the summer months. Whether planning a day trip or a long weekend, the seaside charm of Salem will captivate fun-seeking visitors of any interest.
"Salem is so widely recognized and celebrated in October, that people almost forget that it is a perfect summer destination as well. Our museums, restaurants, tours, and retailers are happy to help our guests have a spectacular summer-inspired experience," said Kate Fox, Executive Director of Destination Salem. "With air travel still ramping up for unprecedented demand, local trips are a great way to enjoy the summer without the long planning time."
Some ideas for visiting Salem in the summer are below:
The diverse restaurant scene has every type of setting including, of course, plenty of fresh seafood and outdoor dining. Visitors looking for something more casual could grab a meal to-go and picnic on Salem Common, Derby Wharf, or at Salem Willows.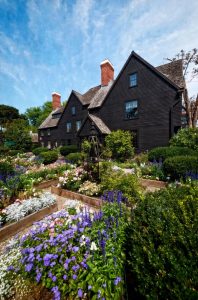 Salem's gardens are popping with color and ready to inspire visitors who have or aspire to a green thumb! Hydrangeas, zinnias, and petunias are all in bloom at the historic Ropes Mansion Garden, The House of the Seven Gables, and Derby House at Salem Maritime National Historic Site. These historic gardens are lovely bookkends to a garden stroll through Salem's waterfront, Common, and McIntire historic districts.
Art is accessible to all, indoors and out. During the walkabouts throughout the city, visitors can see outdoor art at Punto Urban Art Museum, which features over 75 large scale murals by 30 world renowned and 25 local artists within a 3 block radius. Artists' Row offers uniquely handcrafted products by local artisans, with demonstrations a common activity. Don't miss the new murals on the back wall (Klop Alley) of Artists Row, which were installed as part of the Salem Arts Festival Mural Slam. Visitors will also delight at the Lady's of Salem public art installation throughout the downtown, which celebrates the city's maritime heritage through uniquely painted figureheads.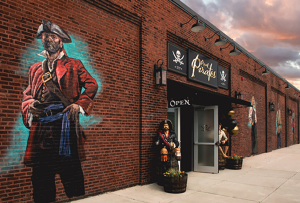 Dive into Salem's maritime heritage with a visit to the Peabody Essex Museum, formerly the East India Marine Society, which was founded in 1799 as an organization of Salem captains and supercargoes. Historic New England's Phillips House is the only Federal mansion on Chestnut Street that is open to the public, and gives a first-hand look at how international trade influenced a family and its home. One of Salem's newest attractions, Real Pirates Salem tells the story of the world's only fully authenticated pirate treasure ever discovered – including coins, jewelry, and weapons – retrieved from a shipwreck, and last touched by the hands of pirates more than 300 years ago.
Summer is the time to visit lighthouses, and Salem has plenty with interesting backgrounds. The Derby Wharf Light Station, located at the end of Derby Wharf at Salem Maritime National Historic Site, is unique with its square shape and short stature. The Bakers Island Station, which is Massachusetts' largest residential island north of Boston, dates back to Salem's early days. Winter Island Light, also known as Fort Pickering Lighthouse, was established in 1871 to safely direct ships into Salem harbor regardless of the times of day they were coming in. The lighthouse is adjacent to Fort Pickering on Winter Island, which was built as a defense fort in the mid-16th century, and had been used for this purpose until the Civil War.
These are just a tiny taste of what Salem has to offer. For more summer-inspired activities in Salem, including unique shops, museums, and restaurants, please visit Destination Salem at salem.org.