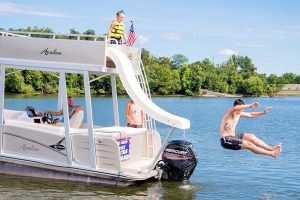 Grand Rivers is West Kentucky's premier waterfront resort community and the gateway to the Land Between the Lakes area. With two of Kentucky Lake region's finest resort marinas – Grand Rivers resorts offer waterfront cottages and condos and unlimited access to water recreation. Offering accommodations to meet any budget or amenity preference, award-winning dining, shopping, entertainment, and over 200,000 acres of lakes to explore, Grand Rivers is the perfect vacation, weekend getaway, or day-trip destination. Make memories this summer with your family and friends that will last a lifetime
Grand Rivers is a golf cart friendly town and the preferred transportation by locals & visitors alike. It's the easiest and funniest way to enjoy the village. Bring your own* or rent one while you are here. *Personal Golf Carts must be registered at Grand Rivers City Hall. You can also rent a boat, kayak, paddleboard, or canoe and spend the day fishing or just enjoying the waterways.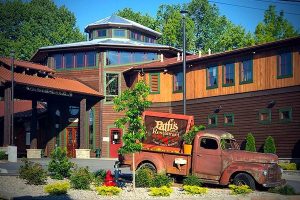 Home to the world-famous Patti's Settlement restaurant and a variety of dining options, Grand Rivers is a foodies dream come true. From Pork Chops & Steaks, to Pizza & Burgers, and everything in between, the "Village Between The Lakes" offers something for everyone. Patti's 1880's Restaurant started as "Hamburger Patti's Ice Cream Parlor," opening in 1977 with a seating capacity of only 20 people. Today it has grown into Patti's 1880's Restaurant with seating for over 400. They are famous for their 2″ thick pork chops, mile-high meringue pie, and flowerpot bread. Be sure to schedule enough time to explore the beautiful gardens, unique gift shops and then play a game of miniature golf or mine for gold. To top off your adventures, take in a show at the Badgett Playhouse, located across from Patti's Settlement. Need Lodging? Within minutes of Patti's a room awaits you at Patti's Inns and Suites or Rose of the Lake B&B.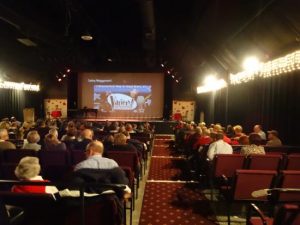 Enjoy a 15 – 20-minute carriage tour through Little Lake Park and the village. Available weekends during the summer. Private rides are available. Boarding in front of the Badgett Playhouse on JH O'Bryan Avenue. The Badgett Playhouse strives to bring quality entertainment and awareness through the Performing Arts to the Grand Rivers community and surrounding areas. High-caliber talent, music, and performances in this 6,000-square-foot facility are located on JH O'Bryan in Grand Rivers behind the Welcome Center. It features state-of-the-art sound and lighting (including moving light fixtures), and 15 exciting shows per year! This summer's show include The Fabulous 50s Show, Super 60s Show, the 70s Show and the Awesome 80s Show.

Grand Rivers resorts offer waterfront cottages and condos and unlimited access to water recreation. Located on Lake Barkley in Grand Rivers, Green Turtle Bay Resort offers fully appointed 1 – 4 bedroom waterfront and water view vacation rental condominiums. Green Turtle Bay Resort is listed as the number one Family Resort in Kentucky by ResortsandLodging.com. The Marina was voted a Best Stop by the Great Loopers Association and holds a 5 Anchor designation from Quimby's Cruising Guide.
For campers, Corp of Engineers Managed Campground on Barkley Lake. Visitors can enjoy boating, fishing, and swimming as well as many other outdoor activities. Canal Campground has 110 campsites available along Lake Barkley's shoreline.  Canal Campground offers 50-amp electricity, water, sewer sites, playground, accessible restrooms/shower house, telephone, swim beach and a launching ramp.  An abundance of wildlife can be seen here including deer and geese. Project Office (270) 362-4840  Advanced campsite reservations are recommended and can be made by calling toll-free 877-444-6777.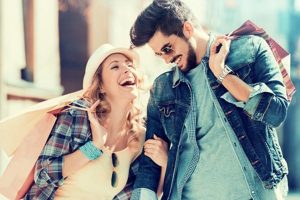 Shopping experience here are like no other on the lakes. The quaint village is filled with shops offering everything from antiques and one-of-a-kind boutique clothing to housewares and marksman supplies, and everything in between. Spending the day shopping in Grand Rivers is not only fun but easy because most of the town's shops are within walking distance of each other.
Grand Rivers is the Northern entrance to the Land Between The Lakes. If you're looking for trails, we have them – hiking, biking, horseback riding, ATV, and water trails. Miles of hiking trails are scattered throughout the recreation area. Biking adventurers will enjoy several challenging trails through the National park. Well over 200 miles of trails await your discovery!