Now introducing Club 52, a rewards program that encourages people to visit all 52 state parks. Club 52 is an extension of the Arkansas State Parks Passport Program, which helps guests document trips to state parks by receiving a stamp (or stamp rubbing) in an Arkansas State Parks Passport. Club 52 members get their passports stamped when they visit a state park and earn rewards for visits of five parks, 25 parks and 52 parks. Club 52 is free and open to anyone who wants to "Get Out to Get In," as the program's slogan states.
Arkansas state parks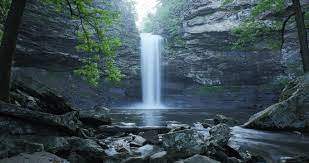 are a great place to start planning an affordable getaway that can be close to the amenities of the city, but easily far enough away to relax, connect and find adventure. Stay in a cabin, lodge or camp in some of Arkansas's most beautiful settings. There are 52 state parks that are within an hour's drive anywhere in Arkansas, so finding a great park is easy. If it's fishing, hiking, geocaching, boating or simply relaxing in a hammock, you are sure to find a park to accommodate your every whim. For more information, visit www.arkansasstateparks.com/
Eureka Springs is a classic vacation town. Unique Victorian architecture set in the hills and hollows of the Arkansas Ozarks, it is often overlooked in the colder months. Prices are usually pretty good and there are few things more romantic than one of the historic hotels or a beautiful bed and breakfast. There is also great hiking and mountain biking nearby and many of the shops run deep discounts during the "slow" time of year. The historic 1886 Crescent Hotel and Spa (pictured above) is known for its hospitality and guests can enjoy the return of the hot pool for relaxation, ice skating for fun, and a full list of winter resort activities.  See >Eureka Springs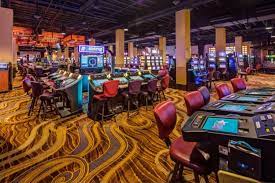 Spend an evening at Southland Casino Racing. Whether you're looking to try your luck or to enjoy a great meal, Southland has you covered. The facility has been a major West Memphis attraction since 1956. Open year-round, the facility includes more than 80,000 square feet of gaming action, along with live greyhound racing and simulcast dog and horse racing. Southland has begun a $250-million expansion that will expand gaming offerings to 2,400 gaming machines and as many as 60 live table games. A new 113,000 square-foot casino complex will feature new and expanded dining options. The signature component of the expansion is a 20-story, 300-room hotel tower.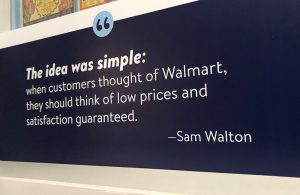 In the northwest corner of Arkansas, Bentonville is known for being the birthplace of the American multinational retail corporation known as Walmart. Sam Walton, the founder, opened his very first retail store in this city and it is now a museum in tribute to the "brand behind the name."  >Walmart Museum
Take advantage of a new combo tour offered by Arkansas State University Heritage Sites. The new combined tour includes admission to Historic Dyess Colony: Johnny Cash Boyhood Home in Dyess and the Southern Tenant Farmers Museum in Tyronza. Both are a great way to learn more about the history of the Arkansas Delta.
4. Plan a day in Wilson. Located right along Arkansas's Great River Road/All-American Road, the town was named after its founder, R.E.L. Wilson. It would become one of the largest farming empires in the South. You'll definitely want to check out the Wilson Café. With award-winning Chef Roberto Barth at the helm, the menus feature Southern food that never disappoints. Learn more about Native Americans who called the area home at Hampson Archeological Museum State Park. Do some shopping at White's Mercantile, owned by Holly Williams, granddaughter of the legendary Hank Williams. The shop offers everything from clothing to kitchen items, candles, Southern accents, books and more.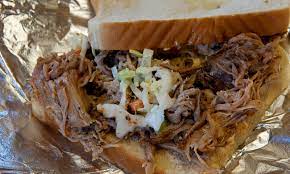 Grab some James Beard award-winning barbecue at Jones Bar-B-Q Diner in Marianna. The well-known spot recently reopened after a fire took out the pit area and back section of the historic restaurant. But they're open and back to serving the 'que that's been loved by fans for over a century. Go early. The beloved spot is known to sell out quickly, well before noon.
Learn more about America's worst maritime disaster at the Sultana Disaster Museum in Marion. On the early morning of April 27, 1865, the Sultana exploded on the Mississippi River near Memphis, killing nearly 1,200 of the almost 2,400 passengers onboard. Many of those were former Union soldiers, on their way home from Confederate prison camps following the end of the Civil War. The boat sank near Marion and became, and remains, America's greatest maritime disaster.
Learn more about the music of the Arkansas Delta with a trip to historic Helena. The Delta Cultural Center has a great section dedicated to musicians with ties to the Arkansas Delta. It's also home to King Biscuit Time, the longest-running daily blues radio show in the U.S.
Centrally located in the state is Little Rock, home of the state capital. The Outlets of Little Rock is home to 70 stores featuring the best brand names. Stroll the Promenade for more shops, restaurants and a movie theater. Browse the River Market District filled with quaint shops, souvenir stores, art galleries and more. So much to see and do here. >In Little Rock