Arkansas has a vacation destination for almost any budget. Regardless of the season, there are plenty of free things to do in The Natural State. Whether you enjoy indoor or outdoor activities, you'll find that Arkansas has plenty to offer. Don't put off taking a vacation – start planning today for your next adventure and start making priceless memories.
Hot Springs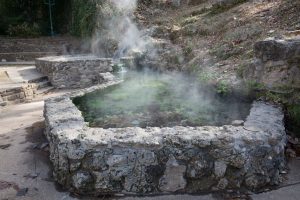 This national park in Hot Springs has no entrance fee and visiting Bathhouse Row is always a visual treat. The bathhouses themselves are architecturally interesting and a stop by the exhibits at the Fordyce Visitor Center is a chance to learn about park's history and famous thermal geology. Jug fountains with both hot and cold water can also be found at various fountains and this spring water is free of charge to enjoy. Other free options to enjoy in Hot Springs include taking a self-guided tour of the Hot Springs Historic Baseball Trail. The route includes historical markers located around the city that showcase the many interesting ties the city has to baseball.
State Parks   
Arkansas has 52 state parks and each has its own reason to visit. Plus they are free to enter. Southwest Arkansas is home to many that are by water including Lake Ouachita State Park, DeGray Lake Resort State Park, Lake Catherine State Park, Daisy State Park, Cossatot River State Park-Natural Area and more. Visit arkansasstateparks.com for a rundown of all the parks you can find in Southwest Arkansas and across the state. If you visit them, please make sure to keep in mind that Leave No Trace principles are appreciated. We all have a role in helping keep The Natural State natural.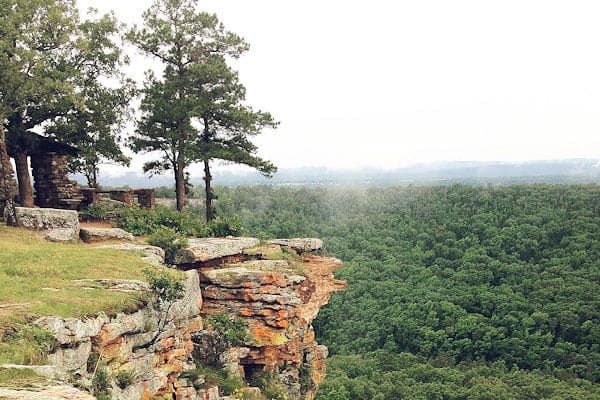 Now introducing Club 52, a rewards program that encourages people to visit all 52 state parks. Club 52 is an extension of the Arkansas State Parks Passport Program, which helps guests document trips to state parks by receiving a stamp (or stamp rubbing) in an Arkansas State Parks Passport. Club 52 members get their passports stamped when they visit a state park and earn rewards for visits of five parks, 25 parks and 52 parks. Club 52 is free and open to anyone who wants to "Get Out to Get In," as the program's slogan states.
Museums
The Heritage House Museum in Mount Ida is not only free to visit but a treasure trove of information about Montgomery County. Exhibits detail the history of the area including quartz crystal mining, the area's timber and forestry history and more.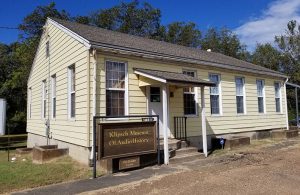 The Klipsch Museum of Audio History  has no entrance fee and while here you can learn of the inspiring audio history that can be found in Hope. Along with the museum, the Klipsch Heritage Museum Association
Visitor Center, which is located in a 1921 historic home, offers a further peek into this heritage.
Before it was Mountain Home: Visit Rapps Barren Settlement, historic buildings in a village setting that illustrate Mountain Home's early days.
Arkansas Museum of Fine Arts: Be dazzled by the masters, one of the country's finest collections of works on paper and traveling exhibits at the newly reopened Arkansas Museum of Fine Arts in Little Rock.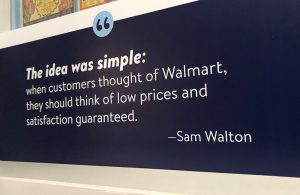 Walmart Museum In the northwest corner of Arkansas, Bentonville is known for being the birthplace of the American multinational retail corporation known as Walmart. Sam Walton, the founder, opened his very first retail store in this city and it is now a museum in tribute to the "brand behind the name."
Swimming Holes
There may be no greater recreational pleasure in the summer than splashing the heat away in a swimming hole at a lake or river. Arkansas, The Natural State, has plenty of them that in addition to keeping the heat at bay offer great scenery. One of the best known swimming holes is Blanchard Springs Recreation Area just north of Mountain View in north central Arkansas. At the recreation area, you'll find ample opportunities for swimming, fishing, picnicking and hiking, surrounded by picturesque bluffs. There are also outdoor theatre programs in season and tours are offered at Blanchard Springs Caverns.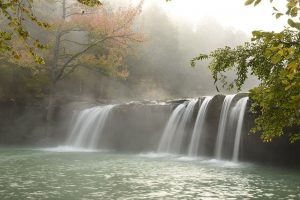 Eighty-two acre Shores Lake is a popular swim spot. Located about 15 miles north of Mulberry on Ark. 215, the lake is in a mountain setting and provides access to the Ozark Highlands Trail. You can also fish, hike and picnic here. Any place along the Buffalo National River is considered a good place to splash the day away but a good "hole" is located at Buffalo Point. Take Ark. 15 about 15 miles south from Yellville. You'll find rugged mountain scenery and nature trails, an overlook, fishing, and nature programs in season. Cabins and a restaurant are located near the swimming hole, making it a great road trip getaway.