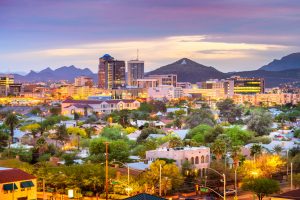 For a lot of people getting outside means getting back to what's real. If you're at your best when there's open sky overhead and dirt under your feet then you've come to the right place. Amazing sunsets, unusual wildlife and the locations of your favorite Westerns, are all found here. Tucson's outdoor environment transports visitors to another world, quite literally. With lush saguaro forests stretching as far as the eye can see, awe-inspiring mountain ranges at every corner of the city, and some of the best sunsets on the planet, it's not hard to find your moment of serenity here. Whether you're looking for a multi-day backpacking excursion or a short hike into the desert you'll quickly discover that getting outside in Tucson is as real as it gets.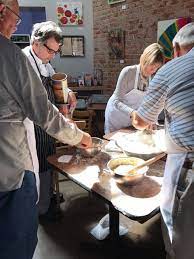 April marks the return of Slow Food of Southern Arizona (SFSA) special events. Founded in 1999. SFSA is part of Slow Food International founded in Italy in 1986 for the purpose of preserving local cuisine using local ingredients in the wake of fast-food chains proliferating around the world.  Today Slow Food international has over 80,000 members in over 100 countries.  Each group holds events that celebrate those who produce artisanal, local products, produce, and work toward a more sustainable environment.  SFSA President and Executive Chef Barry Infuso is thrilled to be back in action, with three delectable spring events, and more coming in the fall.  "As we start to venture out into some semblance of normalcy, Slow Food of Southern Arizona is back to shine a light on those local purveyors who have managed to keep their doors open & businesses going through the difficult past two years. Our events are designed to help support the work of those local food heroes. I look forward to seeing our membership at these events."
SFSA SPRING EVENTS
April 24,  2 – 5 pm: Slow Food Tucson Garden to Table Dinner ~ Gallery of Food & Bodega. $55pp
The first Slow Food event of the year! Enjoy a fabulous dinner prepared by Gallery of Food Chef/owner Kristine Jensen and learn about "Tucson Food Drop" a unique way to support local growers and chefs while enjoying the bounty of Southern Arizona. The first 20 guests to sign up for this event will receive an invitation to a private tasting of the wines of Italy – "Say Vino".  All guests will also receive $5 off initial Farm Drop orders.
MENU
Tucson Appetizer Board
Father Kino's Meyer Lemon Hummus Nopalito Salsa Traditional Escabeche & Marinated Jalapeños
Queen Creek Olive Oil Infused Goat Cheese House-made Crackers Family-Style Dinner Merchant's
Family Style Dinner
Garden Green & Sorrel Salad Curly Carrots, Mesquite Honey Pistachios, Tepary Beans & Feta Apple Cider Vinaigrette Pan Cristal made with Hayden Mills Heritage Flours
Heartquist Farm Lamb Empanadas Ramona Farms Red Supai Polenta with Desert Pearl Mushrooms, Darkloom Tomatoes & I'itoi Onions
Farmers' Market Grilled Vegetables with Spring Garlic
Dessert: Meyer Lemon Olive Oil Cake with Dreamflower Herbs & Preserved Meyer Lemon
Dos Manos Honey and Citrus Glaze Mesquite Smoked Almond Stuffed Date
Beverage: BYOB or Cheri's Desert Harvest Prickly Pear and Limeade, Mineral Water
May 3, 11 a.m.-1 p.m, Flying Aprons Cooking Class: "Pasta Abbondanza!" Italian Heritage Pastas & Sauces Workshop: Farfalle & Fettuccine with Marina & Pesto with Executive Chef Barry Infuso.  $75 per person
When it comes to pasta, ditch the box and make it fresh – nothing beats the authentic taste! Top it with a sauce recipe handed down through generations, add some fresh Parmesan and the result is molto bene! You will learn a variety of ways to make dough, use a pasta machine to roll it, hand form the bow tie farfalle and hand-cut the fettuccine.
May 15, 11:30 a.m. -1 p.m.:  Luncheon Class at Bellissimo Ristorante Italiano at Casino del Sol. $40 per person (includes tax and tip).  All attendees will receive a 25% discount card for a future visit to any of the restaurants at the Casino.
Enjoy a fabulous lunch while Casino Del Sol's Executive Chef Ryan Clark and his culinary team discuss the unique local flavors that characterize the cuisine at Bellisimo Ristorante Italiano. Learn how they work with purveyors throughout Southern AZ to source the finest local grains and flours, fresh produce and more that they use throughout the restaurants at the Casino.
MENU
Focaccia Bread, Modena balsamic, Arizona estate olive oil, spice blend
Farmer's Market Salad, hand-selected produce from the Tucson Farmers Market
Cacio e Chiltepin, house-made spaghetti, butter, Parmigiano Reggiano, black pepper, chiltepin
Bellissimo Tiramisu, chocolate sponge cake & Marsala cream
House Selected Red or White Wine or N/A Beverage
~
For more information, visit www.slowfoodsouthernarizona.org .