By Dawn M. Barclay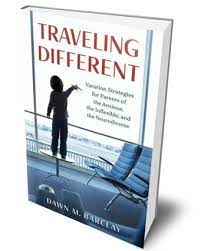 Some adults love the surprise element of travel, encountering people, places, and situations that are novel and unexpected. But for children on the spectrum, "surprise" equates to chaos. For those with sensory disorders, the world outside their own home is filled with unfamiliar sounds, smells, and stimuli. Most modes of transport, other than car travel, offer no possibility of an early exit. With children alternating between upset and boredom, travel no longer becomes the panacea that well-intentioned parents intended when they announced an unexpected holiday.
Children crave predictability and routine. Here are some preparation strategies that Certified Autism Travel Professionals (CATPs), parents, and mental health advocates recommend to provide predictability and reduce anxiety in prospective young travelers:
Introduce the concept of travel early
Get children comfortable with the idea of travel well in advance of the actual vacation. Reading picture books with their favorite characters in travel situations and watching videos of various elements of the trip can make the unfamiliar familiar. Also try role play, developing social stories, and planning mini experiences, such as setting up a tent in the backyard for a night before planning a camping trip or sleeping overnight at a friend's house before booking an expensive hotel stay.
Research prospective destinations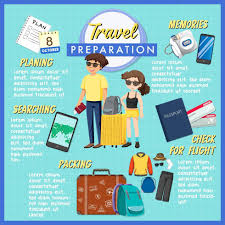 Sandra Chu, a Certified Autism Travel Professional with The Enchanted Traveler in Rockford, Illinois, asserts, "It's a fallacy that families with members [who have] special needs cannot take a cruise, go to a theme park, or [visit] an all-inclusive tropical resort. This couldn't be further from the truth. It just requires more upfront research and a plan to minimize surprises."
Part of that research involves seeking out destinations where staff members have been trained to accommodate guests on the spectrum. Many organizations like IBCCES, Champion Autism Network, Sensory City, and Autism Speaks among others, certify the autism friendliness of hotels, theme parks, resorts, cruises, museums, and other venues. IBCCES not only trains the staff and certifies venues as either Certified Autism Centers or Advanced Certified Autism Centers, but also requires annual continuing education. In addition, IBCCES trains and certifies travel advisors to work with families with invisible disabilities. You can find listings of these Certified Autism Travel Professionals on their website.
Get buy-in
Once you narrow down your list of prospective destinations, invite buy-in from your child. By offering them a choice of vacations — all vetted by you so there are no wrong answers — you empower the child and give them a personal stake in the success of the trip. Having a sense of control over daily activities can reduce stress over some of travel's unpredictability.
This is something advocated by Belinda S. Stull of Travel Leaders/All About Travel, LLC, in Hagerstown, Maryland. "I think it's great to have children involved in the preparation of their vacation. In some cases, it's as simple as talking to them about the destination or counting down the days to their trip. In other cases, I have had children very involved in helping their parents plan the day-by-day activities or suggesting certain activities or places they'd like to see. Helping to pack their suitcases is another way some children like to get involved."
Break down the elements
Once you've decided on a destination, break down the vacation to the nth degree to see where triggers may lie. How will you get from the house to the airport or from the airport in your destination city to your accommodations? Depending on the child, a private car transfer might be a better choice than a bus. How will you manage hotel check in? Some hotels allow you to check in virtually and use your smart phone to open the door, allowing you to avoid the chaos of the lobby. What will you keep with you in your "go-to" bag? All are essential elements to consider in advance.
Jennifer Hardy, a CATP with Cruise Planners in Kent, Washington, advises "If your vacation includes a destination with weather that's unlike what you experience at home, it's important to practice wearing the clothing and accessory items that will be needed [while there]. For example, if you intend to visit Alaska and your child is used to wearing shorts and tank tops, they may struggle with the transition to heavier, bulkier items and layers. Practice will help them adjust easier on the trip, and trialing will help the parents know what new triggers may arise for children who may not normally experience clothing-related sensory issues."
Prepare for contingencies and always have a back-up plan
Experience has taught Nicole Thibault of Magic Storybook Travels in Fairport, New York, the importance of formulating alternative plans, especially when her son faces situations requiring an action outside his comfort zone. "A few years ago, we planned an activity that had our family crossing a suspension bridge. I spoke with the tour guide ahead of time and explained that considering my son's autism and anxiety issues, I wasn't sure if, when the moment came, he'd be able to cross that bridge. The guide and I came up with a backup plan, that if he froze and couldn't cross, there would be a golf cart waiting for him, ready to take him to the end point, and we could continue from there. Ultimately, he surprised us all and crossed with no problem, but the backup plan was in place, just in case."
*     *     *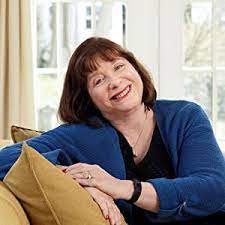 Dawn M. Barclay is an award-winning author who has spent a career working in different aspects of the travel industry. She started as an agent with her parents' firms, Barclay Travel Ltd., and Barclay International Group Short-Term Apartment Rentals, and then branched out into travel trade reporting with senior or contributing editor positions at Travel Agent Magazine, Travel Life, Travel Market Report, and most recently, Insider Travel Report. Her new book is Traveling Different: Vacation Strategies for Parents of the Anxious, the Inflexible, and the Neurodiverse (Rowman & Littlefield Publishers; Aug. 15, 2022). Learn more at travelingdifferent.com.