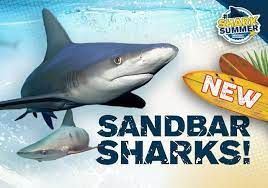 It's just not summer without sharks! Back by popular command is the Shark Summer event now to September 10. Visitors can experience dozens of these fascinating apex predators while learning about the important role they play in healthy ocean ecosystems. The experience includes new sharks and a millions of years old megalodon shark tooth visitors can touch.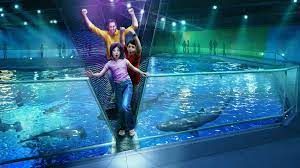 This year marks the new sand tiger sharks' first Shark Summer. Measuring 6 – 7 feet long, these giant animals are easily identified by their gaping mouths full of sharp teeth. You may even catch a diver swimming with the sharks as they care for their habitats. Watch for the new sharks circling below as you cross Shark Bridge, a rope bridge suspended over the 385,000-gallon shark tank.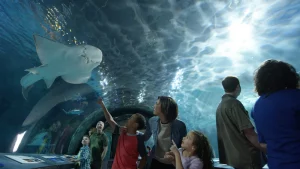 There's perhaps no more intriguing part of a shark than their powerful jaws. Visitors will learn about the four kinds – biters, shakers, crushers and grazers.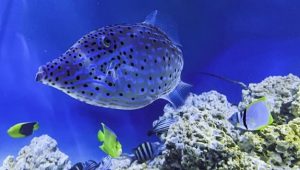 Each type of jaws serves animals that hunt in very different ways. Shakers, like the great white, thrash their head from side to side while their sharp teeth cut through the shark's meal. Visitors during Shark Summer will have the special experience of touching a millions of years old megalodon shark tooth. These shakers were the biggest sharks in history measuring up at 60 feet long – three times longer than a great white!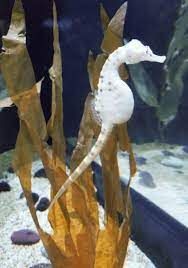 Showcasing thousands of animals from around the world in a million gallons of water since 1999; Newport Aquarium is an accredited member of the Assoc. of Zoos and Aquariums.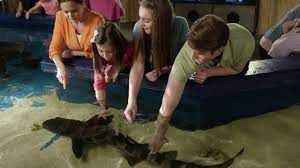 Other Shark Summer experiences include the opportunity to touch real sharks and visit the Shark Nursery featuring several types of shark eggs. The aquarium offers savings with advance ticket purchase online. The sooner tickets are purchased, the greater the savings. For more information on Shark Summer and tickets, visit NewportAquarium.com.