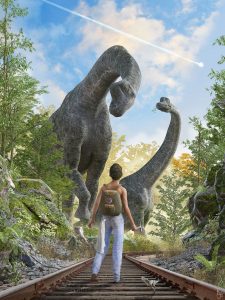 To many people, the Central Pennsylvania Festival of the Arts (CPFA) is something that "just happens" each summer. School lets out for the summer, and in what seems like the blink of an eye, the Festival is on the calendar.
Of course, the Festival doesn't "just happen," according to Executive Director Rick Bryant "It's the result of a lot of hard work by more than a few people." There are the landscapers, stagehands, musicians, artists, and volunteers needed to make this event a successful one.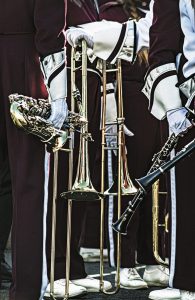 This year the dates are July 13-17. Approximately 125,000 people are expected to visit the Festival this year. Among all the artists' exhibits, there is also a children and youth sidewalk sale, a silent auction event, live entertainment each night on two stages , a book fest, and street painting.
The popular juried fine art exhibition, Images 2022 includes drawings, paintings, pastels, mixed media, photography, hand-pulled prints, watercolors, fiber, paper, and digital art. Images 2022 will be presented to the public in a live exhibition hanging in downtown State College for the month of July 2022. Images 2022 is open to artists whose primary residence is in Pennsylvania.
Founded in 1967 by the State College Chamber of Commerce and Penn State University's College of Arts and Architecture in an effort to bring the arts and commerce to the area, the CPFA is an independent, not-for-profit corporation.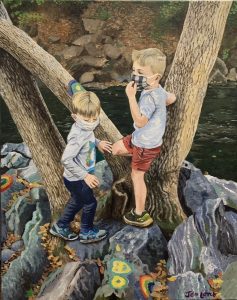 In the years since the first festival, it has evolved to encompass the Sidewalk Sale and Exhibition, performances on outdoor and indoor stages, a banner competition, Children & Youth Day, a juried gallery exhibition, and the Italian Street Painting Festival. The Festival assists the Nittany Valley Running Club in presenting the Sue Crowe Memorial Arts Festival Races, and Schlow Centre Region Library in presenting BookFest.
New this year are wristbands, replacing the festival button. They may be purchased in advance online at the festival store. While ordering, check out all the other items for sale to support the arts. Another new item is a Berkey Creamery ice cream flavor, Festival Fudge. you'll be able to buy it by the cone, dish, or half-gallon during the whole month of July! For a complete list of music performers and more information, visit https://arts-festival.com/
The Sidewalk Sale and Exhibition is open from 10 a.m. – 8 p.m., Thursday, – Saturday, July 14-16, and 11 a.m. to 4 p.m. on Sunday, July 17.
CLICK HERE to visit our Website