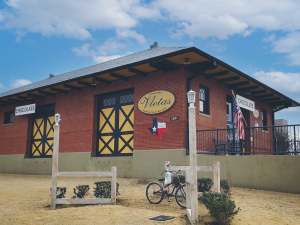 Still using original recipes since first opening in 1912, Candies by Vletas specializes in hand-dipped chocolates, brittles, taffy, fudge, and divinity. Pamala purchased the business in 2000 after working and learning the craft of making the candies there for 10 years. The business is located in the REA Baggage Depot in Historical Downtown Abilene.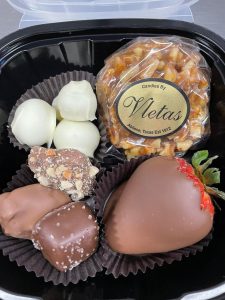 The majority of candies contain no preservatives and are hand-dipped with techniques handed down from generation to generation.
Gaining national recognitions, the pralines were served at President George W. Bush's Inaugural Dinner.
And don't forget Valentine's Day!  The gift choices here will make anyone on your list feel loved!