Abiline is known for its warm hospitality and eclectic attractions found in the heart of downtown, through the outskirts of the city and along the historic trails – Abilene is well worth a trip to explore. This is a comprehensive guide for the ambitious ones who want to knock out all the attractions on a weekend.
Begin your visit downtown, which offers several attractions and eateries that are within walkable distance.
Frontier Texas!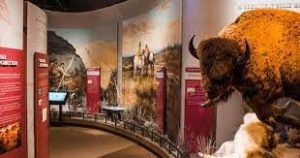 The heritage museum allows visitors to relive the Old West through the magic of state-of-the-art technology. The museum offers an engaging and interactive way to learn about history during the 1700s – 1800s. Watch "spirit guides" from the past, a Comanche warrior, buffalo hunter, former slave and frontier woman come as holograms that share stories about their lives on the frontier. The guides paint a picture of how the buffalo hide trade decimated Comanchera life and the conflicts that emerged from buffalo hunting.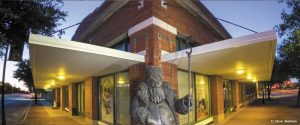 National Center for Children's Illustrated Literature
For those who don't know, Abilene is the Storybook Capital of America. It all started when the city built this museum. The NCCIL is a heaven for kids and adults who love illustration, storybooks and storytelling. Spend an hour or two at the NCCIL to read books from celebrated children's book artists or take a glimpse of the artist's work-in-progress and inspiration through rough sketches from initial ideas to the final work at the exhibition. Admission to the NCCIL is free, so it's a perfect place for those who are on a budget. Notice the bronze statues of familiar storybook characters throughout the city. Embrace your inner child at with a storybook characters scavenger hunt in downtown. Start from Everman Park, you won't miss the Childhood's Great Adventure sculpture from William Joyce's Santa Calls, then spot your favorite Dr. Seuss characters. Use the Storybook Sculpture Map to help you to locate all 25 sculptures, including Nicholas St. North, Jack Frost, The Three Little Pigs and Charlotte & Wilbur.
Candies by Vletas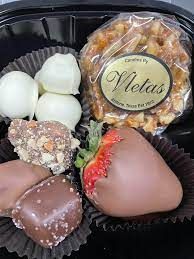 Right across the street from the NCCIL is a great shop for those with a sweet tooth. Known for its handmade taffy, chocolate and candies, the  candy shop was founded by two brothers who migrated from Greece to the United States in 1912. Their credo was quality. The shop doesn't use preservatives, and candies are still hand-dipped with techniques handed down through generations. Their famous pralines were selected to be served at George W. Bush's inaugural dinner! Not sure what to get? Feel free to ask for a free sample to help you decide.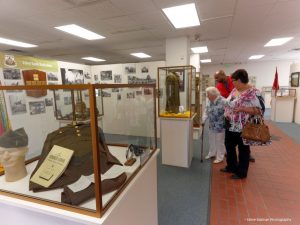 The 12th Armored Museum
A true hidden treasure, this three-floor museum on N 2nd St. holds an extensive collection of WWII artifacts such as uniforms, letters and weapons donated from former servicemen. The museum features a seven part diorama that presents a three dimensional view of the battles at Herrlisheim, France in January, 1945. Walk through the first exhibit to understand the organization of the 12th Armored Division and how the Hellcats became the "Suicide Division." Learn how that armored tank division advanced a siege that had never succeeded in history. It's all in the audio guide device given to each visitor.
The Abilene Zoo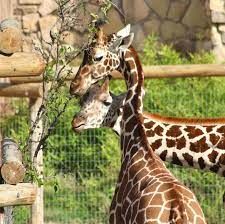 Head to the wild side at Abilene Zoo, which houses more than 1,000 animals of 250 species, reptiles to animals from the tropics. Get up close with giraffes on the feeding deck, where you get a chance to hand feed them lettuce. Keep your eyes peeled for lions, camels, tigers, rhinoceros and many other species. For the adventurous ones, sign up for an affordable VIP tour to get a behind-the-scenes peek of select species. In the summer, you can rent a swan boat and paddle around the adjacent Zoo Lake. Don't forget to hydrate yourself with a cup of freshly-squeezed lemonade available at the Watering Hole.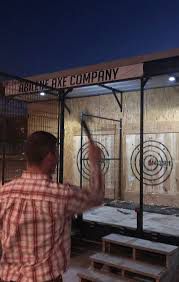 Abilene Axe Company
Plant your feet and point your elbows toward the bullseye. A short distance away, a large target beckons you to give it your best shot. No, you're not throwing darts in a crowded bar. Instead, you're tossing axes at the Abilene Axe Company. Bring your friends and vie for bragging rights as you take turns throwing axes as if you were rolling balls at a bowling alley. Whether you stay for an hour or an entire afternoon, you'll spend your time doing something you don't get to do every day. Walk-ins are welcome, but the best way to ensure you have a spot is to make an advance reservation. Not only will you not have to wait, but you'll save a few bucks too.
The Stairs Club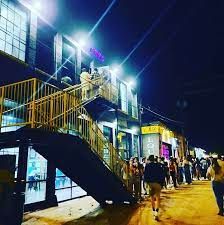 Any good night out will probably include some music, and downtown Abilene has the kind of venues that showcase some of the area's best performers. Set in the historic Crain Crankshaft building, The Stairs Club is a lively dance hall with a stage that stands in front of an expansive dance floor. Tap your toes and swing your hips along to the beat of the music, then take a break by getting something to drink from the full bar before taking a breather on the long, cushioned benches.