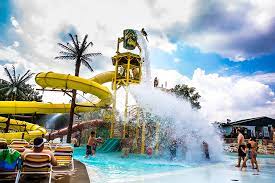 Beech Bend Park and Splash Lagoon are open from May through September! Thrill rides, family rides, kiddie rides,  shows and entertainment, gigantic waterpark are awaiting  your visit at Beech Bend
Beech Bend's Campground offers over 400 camping sites!
250 of the sites offer full hookups with 30amp electric service.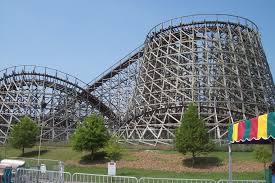 Special Event: Friday Night Lights: When the sun goes down, Beech Bend Park transforms into a brilliant lights show. Discount prices of $18 starting at 4:30 p.m.
Beech Bend has a lot to offer and will continue to evolve with new rides, facilities, races and special events.  The main attraction here is fun.