Christmas in July!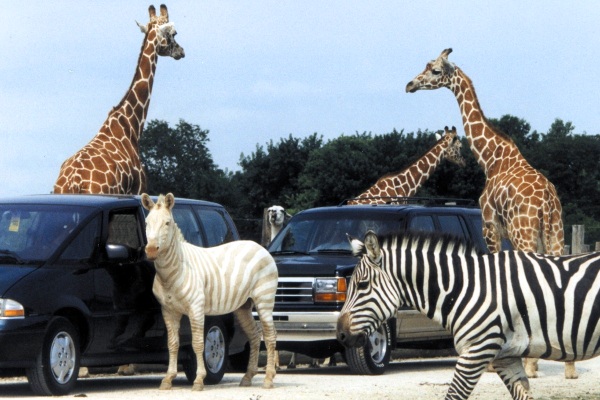 The annual Christmas in July celebration will be on Tuesday, July 25, this year.
The Park's resident animals—including the giraffe, warthogs, porcupines and parrots—will be provided with holiday-themed treats and toys throughout the day. All Christmas in July activities are included with general admission. The Park is open daily at 9 a.m. and closes at 7 p.m., with the final admission at 6 p.m.
"The Park isn't open in the winter, so this is our chance to spread holiday cheer with our guests and community," said lead keeper Makayla Kopriver. "Come join in on the fun!"
Now through July 24, the Park is offering discounted tickets for $20.95 each, a savings of up to $12 per person. These tickets are only available on the Park's website, www.africansafariwildlifepark.com.
African Safari Wildlife Park covers more than 80 acres and includes animals from Asia, Africa, North and South America in a large roaming preserve.
Here guests and their families can travel through the preserve of roaming animals in the comfort and privacy of their own vehicle.  During the tour, guests see hundreds of animals living together. Feed the  Elk, Bison, Giraffe, Zebra, Deer, Alpaca, and Camel from the cup of food provided by the park.  Don't forget to bring a camera to capture memories! Each spring we have many new arrivals. So keep your eye out for hiding babies.  We also offer a Walk-Thru area, where there are many animals on exhibit.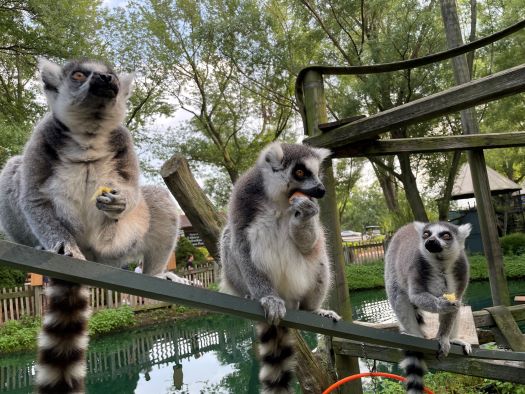 Extended Weekends (open 9-6) offer Park visitors the opportunity to experience all that African Safari Wildlife Park has to offer (Weather Permitting) including EdZOOcational Animal Programs, the HogWILD Experience, Camel Rides, Aviary Adventure, and the Walk-Thru Safari featuing the exclusive animal feedings offered in the Zoo-It-All Pass: Kangaroo, Porcupine, Rabbit, and Tortoise Feeding.
More than 20 life-sized dinosaurs have moved into African Safari Wildlife Park. The prehistoric beasts—which include raptors, Triceratops, Stegosaurus and a 48-foot-long T. rex—have taken up residence throughout the Park's Walk-Thru Safari as part of Dinosaur Takeover.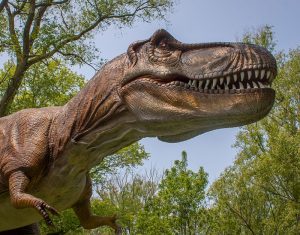 Additional activities and attractions include a fossil-mining experience (for an additional charge), selfie opportunities with larger-than-life dinosaur eggs and the jaws of a T. rex, and an educational scavenger hunt. As part of the Park's mission to promote an appreciation for all living things, guests will learn about the conservation challenges faced by today's wildlife and how the Park is helping to prevent extinction in the 21st century.
Several projects are now underway at The Ohio Safari Park, including an addition of 22 acres to the Park's Drive-Thru Safari, the largest area of African Safari where guests drive their own car through and interact with hundreds of exotic animals. African Safari's Walk-Thru Safari, the Park's traditional zoo setting, there was also an addition of several new animal exhibits and animal holding buildings in 2022.
Like us on Facebook, Instagram and Twitter and participate in our weekly ticket giveaways! Looking for Family Fun all year long? Check out our annual passes.
Click here to purchase your tickets!
Consider becoming a Member and supporting African Safari Wildlife Park by purchasing an Annual Pass (valid for up to 4 People) at a WILD price! Annual Passes can also be taken to 150 other Zoos and Aquariums around the USA where pass-holders can receive 50% off or FREE admission.