African Safari Wildlife Park celebrates Earth Day with Weekend Tree Planting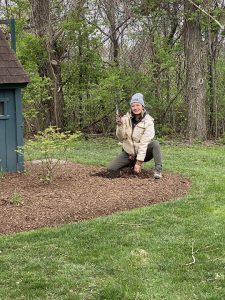 PORT CLINTON, OH – Staff at African Safari Wildlife Park plan to celebrate Earth Day the weekend of April 23-24, by planting more than 60 trees and shrubs around the Park, most of which are native Ohio species! If you plan to visit the Park over Earth Day Weekend, Guests may participate by helping plant saplings throughout the Park grounds!
"These plants enhance the natural beauty of our grounds and provide shade to animals and guests alike, but there are many more benefits than what meets the eye," said Park Director, Kelsey Keller. "They convert carbon dioxide to oxygen; provide nectar for bees, butterflies and other native pollinators; and offer shelter to wild mammals and birds."
Come join the fun, roll up your sleeves and help the Park Staff celebrate Earth Day!
– – – – – –
Indiana 1st Lady helps plant trees at Ravinia State Forest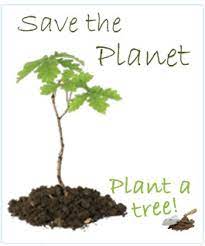 On Earth Day, today, Indiana First Lady Janet Holcomb, along with Indiana Department of Natural Resources (DNR) Director Dan Bortner and Indiana Natural Resources Foundation (INRF) Executive Director Jody Kress, will join Duke Energy Indiana State President Stan Pinegar and company employees to plant 5,000 trees at Ravinia State Forest. The volunteer effort supports Gov. Eric Holcomb's pledge to plant one million new trees across the state by 2025.