MUSEUMS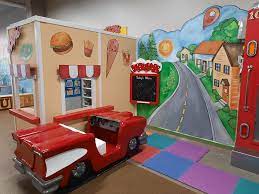 Eau Claire Children's Museum
Slated to open in January 2023, the new $12 million Eau Claire Children's Museum will feature a total of 24 exhibits and a brand-new early childcare and 4K preschool program to be open year-round in its 3,000-square-foot, two-story building. The building runs on 100% renewable energy and features a musical instruments room, a life-sized game bubble from the game "Trouble" and a climbing wall.
Food + Farm Exploration Center
The Food & Farm Exploration Center is a state-of-the-art educational center that is in development in Plover. The center will offer interactive exhibits, inside and out, to bring modern farming to life. The facility broke ground in 2022 and is slated to open in 2023.
Harley-Davidson Museum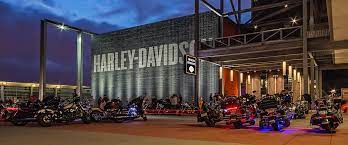 Harley-Davidson will celebrate its 120th anniversary by launching the Harley-Davidson Homecoming event, an annual four-day festival filled with music, food and moto-culture. The inaugural event will take place at the Harley-Davidson Museum and other venues throughout the Milwaukee area on July 13-16, 2023, and welcomes riders, enthusiasts and fans to meet in Milwaukee for a huge celebration.
Pinseekers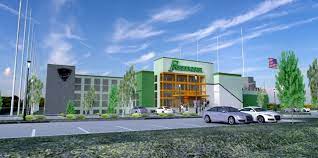 Scheduled to open in 2023, Pinseekers in DeForest is a three-story, 36,300-square-foot golf and entertainment venue including a golf range powered by Top Tracer, restaurant and bar, rooftop terrace, mini bowling and natural terrain mini golf course.
Skal Axe Throwing
Located next to Skål Public House in Mount Horeb, Scål Axe Throwing is a new family-friendly axe throwing center featuring four axe throwing lanes and a full bar with the area's largest tap beer selection.
OUTDOOR ADVENTURES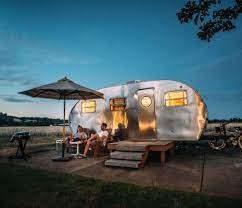 Emrick Lake Campground at the Preserve
Set to open in 2023, Emrick Lake Campground in Oxford will be the one of the largest campgrounds in the state with 500 new RV sites, including several cabins and a large waterslide located right on the pond. The owners' mission is "to provide our guests the most amazing camping experience possible – through exceptional service and unmatched amenities."
Beloit's Outdoor Art Trail
Since Beloit's inception in 1836, the city has seen nearly 190 years of American history unfold. From innovation to education and so much more, artists have created memorable history for community members and visitors to enjoy. Take the new self-guided Outdoor Art Trail digital tour to unlock the details of Beloit's unique history! Complete 10 stops to receive an exclusive Beloit & Beyond Outdoor Art Trail sticker.
Plover River Crossing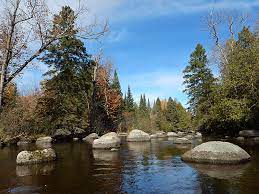 The Plover River Crossing in Portage County is a new pedestrian bridge that will add roughly 1.3 miles of trail and provide easy access for walkers and bikers to the Plover River Trail segment of the popular 27-mile Green Circle Trail. The Green Circle is the Stevens Point Area's 27-mile nature trail which circles through the beauty of river shores, trees, wild birds, and animals.
Oconomowoc Duffy Boat
Enjoy a 90-minute cruise on a zero-emissions electric boat on Fowler Lake in downtown Oconomowoc. The new Duffy Boats are 100% electric powered which keeps waterways clear of pollution and emissions. As a bonus, they run silent, so music and conversation are possible.
NEW HOTELS & VENUES
Heidel House Hotel and Conference Center
The historic Heidel House, which closed its doors in spring 2019, recently reopened as a completely remodeled hotel and conference center. Improvements and new additions include a new lobby and newly renovated guest rooms, banquet rooms and pools. The property has also reimagined its dining options, boasting lake views and mouthwatering entrees at the Oakwood Restaurant and Waves Pub & Grill.
Green Lake Inn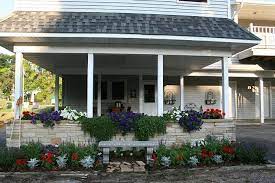 Green Lake Inn's new owner Matt Rogatz gave the property a $400,000 renovation in the summer of 2022, including new furniture in all 17 rooms, wireless internet, smart cable TV and other amenities. Further enhancements include a new fire pit, picnic areas and a shuttle bus that can be rented to large groups.
The Trade Hotel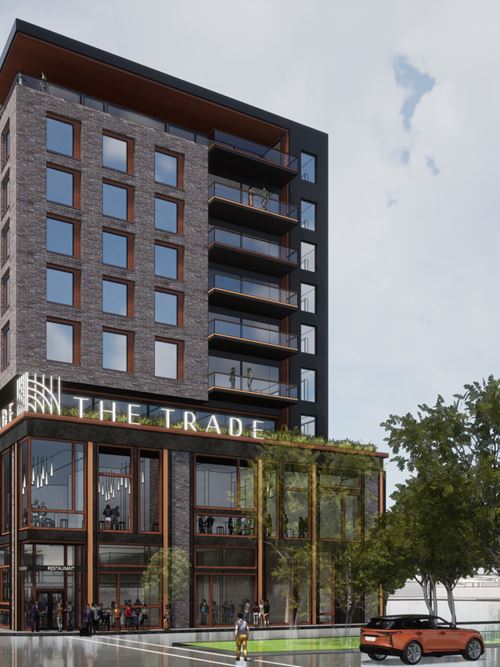 Coming to Milwaukee in early 2023, The Trade Hotel pays homage to the hardworking history and modern spirit of today's Milwaukee. Located in the heart of downtown adjacent to Fiserv Forum, this Marriott Autograph Collection property offers 207 luxurious rooms and suites plus destination dining with a rooftop restaurant and lounge boasting stunning city views. Highlights include a two-story VIP suite with a private entrance and over 9,000 square feet of sophisticated indoor/outdoor meeting spaces for groups up to 300.
DINING
Driftless Social
Mount Horeb's Driftless Social will serve steaks, seafood, a wide selection of martinis, Old Fashioned cocktails and wines, as well as bar food offerings. Located in a historic downtown building that has housed restaurants since 1911, the owners are giving the space a new shine, with a new 36-foot bar and handmade booths. The bar opened for business in November 2022 (on Thursdays, Fridays and Saturdays), with the kitchen to follow in early 2023.
Seven Acre Dairy Company
Scheduled to open in 2023, Seven Acre Dairy Company is housed in a restored cheese factory on the banks of the Sugar River in Paoli. The historic location will offer a true farm-to-table experience with a dairy cafe serving cheese and butter from the next-door farm as well as boutique hotel rooms, event space, fine dining and even cheese caves.
Commodore – A Bartolotta Restaurant
With a plan to open in summer 2023, Bartolotta Restaurant Group will expand its award-winning dining portfolio with The Commodore – A Bartolotta Restaurant, a fine dining restaurant and elevated catering venue on Nagawicka Lake near Delafield. The Commodore will revitalize the historic waterfront property that was most recently the Seven Seas restaurant and once served as Hasslinger's Pleasant View Hotel & Resort when it opened in 1905.