Ice, Ice
Two of the biggest bashes in Madison are held annually on frozen Lake Mendota. Join the Clean Lakes Alliance for the FREE and family-friendly Frozen Assets Festival scheduled Feb. 4-5 at the Edgewater and lake.
The first activity is a 5k held entirely on the ice. After the race, stick around for lots of family-friendly activities both on the ice and at The Edgewater Plaza. Pro Tip: Stay at The Edgewater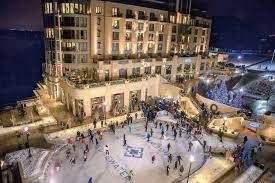 Hotel for a front row seat to the action. Extend your stay to attend the Wisconsin Union's Winter Carnival Feb. 6-11 and head to the Memorial Union Terrace at Memorial Union There will be a freestyle skiing and snowboarding contest, snowshoeing, mini golfing on the ice, hot cocoa, and Lady Liberty. To learn more about the story behind Lady Liberty,
 visit https://union.wisc.edu/events-and-activities/event-calendar/event/ladylibertysaturday/
Admission to both festivals are free.
The Sylvee
Shows here are special as the expansive open space allows good views of the stage, regardless of your seating, no matter where you stand. The sound carries well throughout the whole venue. The closest accommodation to The Sylvee is the chic and trendy Hotel Indigo. Just 5 minutes from the music, Hotel Indigo is the perfect spot to explore the local neighborhood and stay near the action.
Upcoming concerts include G. Love and Donavon Frankenreither, a bluegrass fest, Lake Street Dive, and Anthrax & Black Label Society. For more, visit https://www.thesylvee.com/
Dining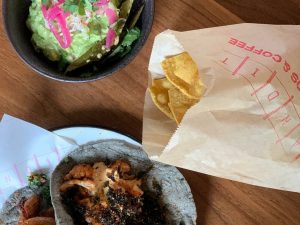 Madison Restaurant Week, Jan. 22-27, is a perfect time to sample some of Madison's favorite food destinations. Starting at $30, participating restaurants offer a prix-fixe menu with three courses. Some restaurants will offer a lunch menu for $20. Check out the participating restaurants list to see which restaurants are offering takeout as well as dine-in.