Oklahoma's diverse landscape includes the Great Plains, hills lakes and forests. Oklahoma City, the capital, is home to the National Cowboy and Western Heritage Museum, recognizing the state's pioneer history, and the Bricktown entertainment district, popular for dining and nightlife.  Originating during late 1889 land rush; people going in early to stake claims were called Sooners. A total of 67 Native American nations have called Oklahoma home. Here, discover the deeply held traditions and collective spirit of Native Americans in a way you won't find anywhere else. Experience sacred American Indian Traditions and view authentic cultural displays at top Native American museums, cultural centers and attractions in Oklahoma.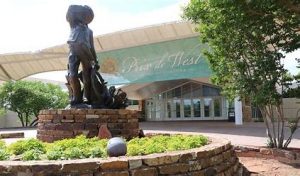 A perfect season for wooly scarves, day trips with the family and bright holiday light displays, winter brings cheer and laughter to the Sooner State.  As Jack Frost ushers in a festive feel, Oklahoma welcomes families looking for stress-free holiday wonderment. Begin your downtown winter adventure with a trip to the outdoor Devon Ice Rink, where revelers dash across the slick ice under the backdrop of the magnificent Myriad Botanical Gardens. Next, head to Oklahoma City's Automobile Alley Entertainment District, situated on Broadway Avenue, to see more than 130,000 sparkling LED lights delicately draped across the alley's historic buildings. Stop for a hot cup of coffee or delicious meal at one of the fine restaurants and shops that line this avenue, and then head over to the Bricktown Entertainment District to float down the Bricktown Canal aboard a water taxi. Here, you'll experience the city's warehouse district adorned with thousands of brilliant holiday lights from the city's famous canal.
Experience the grandeur of Oklahoma's heritage and history with a trip to a museum. Begin your tour of Oklahoma with a breathtaking visit to Oklahoma City's National Cowboy & Western Heritage Museum. This impressive museum, which features numerous galleries detailing Western culture, the American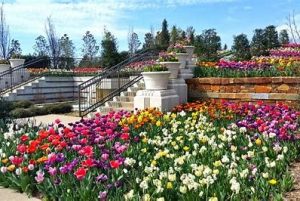 rodeo and famous Western film stars, is the nation's premier destination for Western history, culture and art.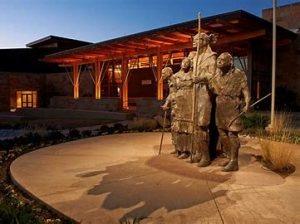 Explore Oklahoma's rich and vibrant American Indian culture at the Chickasaw Cultural Center in Sulphur and enjoy the center's sky terrace, replica 18th century council house theater and traditional village. Guests will love being transported to another time and place as they sit around a glowing campfire and watch holograms tell Native American history through a traditional stomp dance.
Then venture into the Ozark Mountains to see Cherokee history and culture displayed at the Cherokee Heritage Center in Tahlequah. The state-of-the-art 1710 Cherokee Village known as Diligwa will take visitors back to early Cherokee trading days, where they will walk through Cherokee life with interpretive stations showcasing residential sites and cultural practices.
When you've had your fill of art and history, venture off on a scenic drive north of the Tulsa metro area to Bartlesville, where the 1925 ranch retreat of oilman Frank Phillips, known as Woolaroc, awaits with an impressive art collection and one of the world's finest collections of Colt firearms.
It doesn't have to be warm outside to get soaked at the Water-Zoo Indoor Water Park in Clinton, open year-round. With the temperature inside always a balmy 80 degrees, winter is the ideal time to head to this multi-level water playground, complete with a 600-gallon bucket soak, a lazy river, water cannons and an assortment of thrilling water slides.