Ripley's is delving deep into their archives to locate 100 unusual "Odd Spots"– Ripley's Guide to the Curious Corners of America. The first "Odd Spot" dedication took place on September 26, 2017 in Burlington for its unbelievably crooked street. In 1894, Snake Alley was constructed with an experimental street design which replicated the vineyard paths in France and Germany.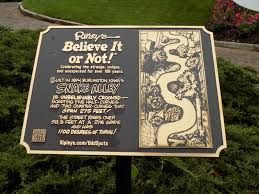 Snake Alley is composed of limestone and locally-fired blue clay bricks. The constantly changing slant from one curve to the next required a complicated construction technique. Today, the brick paving is still the original used in construction more than one hundred years ago. The physical limitations and steep elevation of Heritage Hill inspired the construction of Snake Alley. It was intended to link the downtown business district and the neighborhood shopping area of North Sixth Street, where Snake Alley is a one-block section.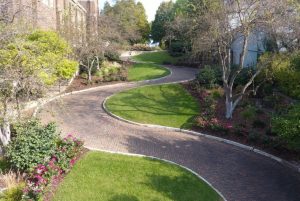 "The uniqueness of this street makes it the perfect place for our very first Ripley's 'Odd Spot.'" says Edward Meyer, VP of Exhibits & Archives for Ripley's Believe It or Not! "We are looking for locations that have a cultural and historical significance to the town and state, and Snake Alley is an ideal location—a perfect match, odd and usual, and a must see if you are in the area."
Each Ripley's "Odd Spot" will receive a bronze plaque for permanent installation, an original Ripley's Believe It or Not! commemorative framed cartoon, and a Ripley's representative for a dedication ceremony.
When visiting, make an extended weekend out of it and make reservations for accommodations at Catfish Bend Inn & Spa. Located off of Hwy 61 this luxury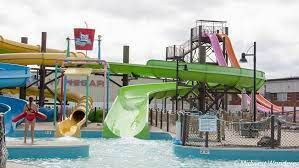 property features 40 rooms and is connected to the PZAZZ Entertainment Complex which includes Fun City and Catfish Bend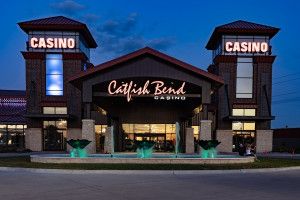 Casino. On-site restaurants/lounges, complimentary breakfast, indoor/outdoor pool, fitness equipment, internet access, meeting facilities, and motor coach parking. Rooms are handicap accessible, pets are allowed, and shuttle services is available.
For a a barbecue lunch with a view, try The Drake restaurant located downtown on the riverfront. On a pretty day, you can dine on the patio overlooking the Mississippi River. The four-page menu offers tempting smokehouse ribs, slow smoked brisket, shrimp skewers and wood fired chicken breast. For the hearty appetite, Sweet B's BBQ Sampler allows a taste of all. As a seafood lover, a return visit for Florida Grouper  or almond crusted walleye is in order.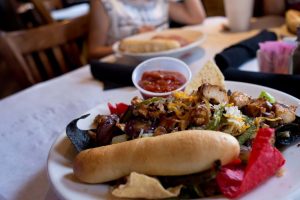 Burlington has always been rich in the arts. For centuries Burlington has been full of artists and performers and a place for them to express themselves. First view the Burlington mural representing the core parts of the city and its history. Next head on to the Burlington Art Center Staue. It represents the many different kinds of art including painting, drawing, film, sculptin, performance, and music. Inside the Art Center, find statue characters from different timelines. There is a different exhibit every month. So you will find something new every time you attend.
Located in the heart of downtown Burlington, the restored Capitol Theater recaptures an era when movies and live entertainment were enjoyed in beautiful and unique theaters. This 1937 Art Deco jewel re-opened in 2012. The intimate 367-seat venue, along with its reception and gallery annex, hosts independent and classic films as well as local, regional, and national touring artists performing on a 1,500-square stage. The Capitol Theatre features a variety of performances including music concerts, plays, musicals, and dance. Their "Three Pillars" mission focuses on education, entertainment, and Social Connectivity. A special "Iowa Rocks" talent contest will be presented June 24 from 11 a.m. to 5 p.m. For more concerts, events and attractions, visit https://www.burlingtoncapitoltheater.com/