Idaho has more cows than people (with 1.9 million humans vs 2.1 million cattle), so it is no surprise that the cattle industry in this Western state has shaped local culture, including the sport that grew out of the industry: rodeo. Rodeos take place around the state nearly every weekend in summer, with more than 100 rodeos in Idaho each year. Beyond the rodeo, ranching and cattle culture is pervasive in this state and can be experienced at a number of luxe guest ranches.
Here are Idaho's top cowpoke culture experiences and some unique offerings only found in the Gem State:
Watch the Buckaroos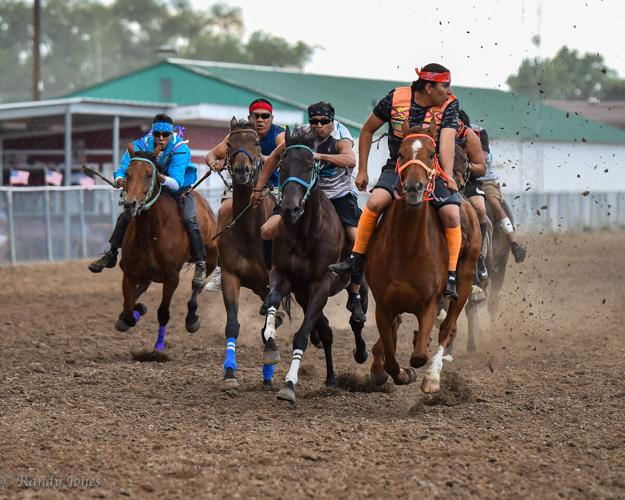 Native American rodeo has a strong legacy, and Idaho has the distinction of being the birthplace of Indian Relay Races, a tradition of the Shoshone-Bannock Tribes. The sport originated on the Fort Hall Indian Reservation and has been passed down from generation to generation, with interest growing from other tribes and non-Native spectators. Ever wonder why so many rodeos are held at night?  You can thank Idaho's That Famous Preston Night Rodeo for starting the trend 89 years ago. More than 450 cowboys and cowgirls compete in front of 15,000 rodeo enthusiasts every year at the War Bonnet Roundup in Idaho Falls, Idaho's oldest rodeo celebrating 112 years in 2023.
Check out the Indian Relay Races at the Shoshone-Bannock Indian Festival, as well as at the Eastern Idaho State Fair.
Vacation Like a Vaquero
Idaho has no shortage of all-inclusive guest ranch vacations, including gems like Red Horse Mountain Ranch, Western Pleasure Guest Ranch, Diamond D Ranch and McGarry Ranches, which on various dates invites guests to join the crew in activities like calving, doctoring, branding, gathering and cattle drives.
Ever wanted to participate in a real horse drive? Experienced riders can herd 40+ horses through the Rocky Mountains of Idaho with Silver Spur Ranch. Guests spend three nights at the ranch and two nights camping on the trail, all completely off-grid.