From laid-back surfing culture and desert wildflowers to award-winning wine and memorable landmarks, when travelers envision the picture-perfect California escape, they are thinking of San Diego.
Family Fun in the Sun
LEGOLAND California debuted Miniland San Diego this year, its most recent addition to its Miniland U.S.A. exhibit, featuring miniature, hand-built versions of American cities such as New York, Washington, D.C., San Francisco and Las Vegas. Created by master builders over thousands of hours, Miniland San Diego features LEGO versions of iconic landmarks inspired by the Gaslamp District, the San Diego Convention Center, Coronado Bridge, Petco Park, Balboa Park and more.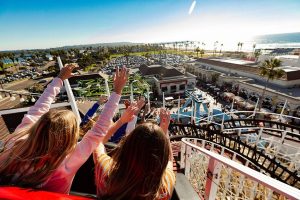 SeaWorld San Diego's highly anticipated roller coaster, Artic Rescue, launched in spring 2023, taking the title of longest and fastest straddle coaster on the West Coast, with speeds of up to 40 miles per hour. The family-friendly multi-launch ride invites guests to hop on a snowmobile for a chilly adventure as they race through the arctic to rescue endangered animals. Also new this summer is Rescue Jr., a kid-friendly play area where children become park heroes while learning about animal rescue and rehabilitation through exciting hands-on experiences. Featuring thrilling play elements, splash pads, climbing structures, rides, and real-life rescue stories, kids will engage with conservation efforts in a fun and interactive environment.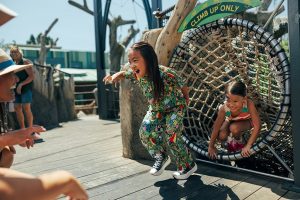 The San Diego Zoo's all-new Wildlife Explorer's Basecamp is now open, inviting children to "go wild" as they learn about nature. Basecamp blends learning with physical activity, inviting explorers to climb, scramble and jump in innovative play areas, visit diverse natural habitats, experience up-close animal encounters and more – all while learning about wildlife conservation.
Belmont Park has big plans in motion for its 100th anniversary in 2025, including opening a new ride. In the meantime, a new interactive climbing tower called Sun Kid Tower will debut this summer, offering thrill seekers views of the Pacific Ocean and Mission Beach boardwalk. The park recently replaced its Control Freak ride with Flip Out, and expanded its Lazerblast Arcade, adding 14 new games and additional prizes.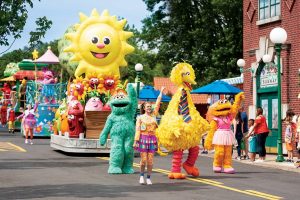 Sesame Place San Diego is home to family-friendly rides and water slides, shows and parades, and this summer the park will debut Dine with Elmo & Friends, an interactive adventure that includes a buffet-style meal and entertainment. Sesame Place is an accredited Certified Autism Center, with team members trained in sensory awareness, program development and more.
To celebrate the Fourth of July, the USS Midway Museum is hosting a fireworks viewing party from the flight deck of its historic aircraft carrier. In addition to the best view in town for the Big Bay Boom, guests will enjoy live entertainment, barbecue, photo opps and more. Tickets go on sale June 7 at 11 a.m. and will sell out fast!
For the latest in San Diego entertainment and attractions, please visit sandiego.org.
Beaches Perfected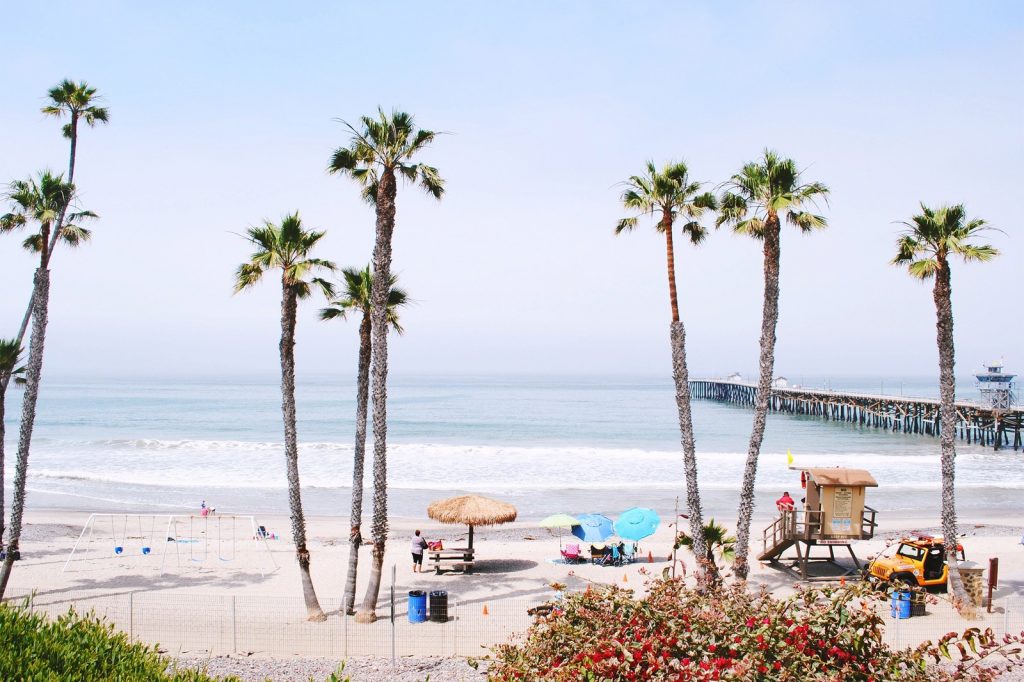 Like the state at large, San Diego's beaches are varied in both appearance and vibe. The epitome of SoCal cool, Mission Beach is where locals enjoy sunbathing, playing volleyball, or dipping in the ocean. Its long boardwalk is where skateboarders, runners, and bikers hang out. Belmont Park, Mission Beach's classic beachside amusement park, is popular with families for its vintage arcades, ice cream shops, and the Giant Dipper, a historic wooden roller coaster. Twenty minutes away in the upscale community of La Jolla, kayakers and paddle boarders can be seen rowing alongside dramatic coastal bluffs and sea caves. The bluffs also serve as the perfect launchpad for paragliders who dare to soar above the Pacific Ocean. But there's one thing San Diegans love most and that is catching waves. Surfing is a San Diego lifestyle; visitors will find surfing camps, surf shops, surfboard rentals, post-surf grub spots, and the California Surf Museum.
Mountains, Deserts, and Everything in Between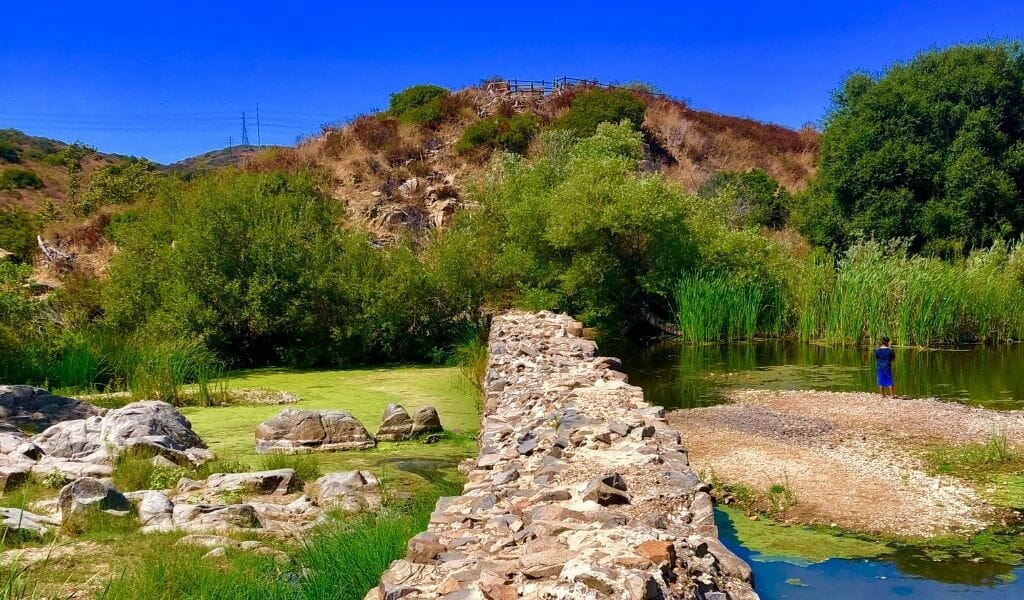 San Diego's striking mountains, parks, and canyons provide endless options for outdoor exploration. Hikers head east to Mission Trails Regional Park, the largest urban open space park west of the Mississippi. Here, Cowles Mountain's 1,593-foot summit rewards climbers with spectacular views of San Diego. Further east, intrepid rock climbers "hang" at Mt. Woodson where bouldering has been a thing since the 1950s. Round granite boulders and cracks make this area unique for soloing, top rope, and lead climbs. Two hours from downtown San Diego, the mountains disappear and give way to a different landscape. The Anza-Borrego Desert State Park is the largest state park in California. Its rugged landscape is home to vast canyons, starry nights, and springtime wildflowers. A vast and stunning canyon area called Font's Point has even come to be known as California's Grand Canyon.
Diversity Celebrated
California is known for its diversity, and San Diego is no different. Just outside of downtown, Barrio Logan tells the story of San Diego's Mexican-American history and resiliency through art galleries, unique shops, and local cuisine. Chicano Park, the heart of the neighborhood, is home to more than 80 Chicano murals depicting the struggles and voices of this community. Just a short drive from downtown, Kearney Mesa is home to the Convoy District, an Asian culinary hub with Chinese, Korean, Japanese, Vietnamese, and Thai restaurants mingling in close proximity. Inclusivity is celebrated in Hillcrest, the LGBTQ+ center of San Diego, popular among locals for its lively nightlife scene. Record shops, vintage clothing, décor stores, and Pride-inspired public artworks make this one of the city's most dynamic neighborhoods.
California Cuisine, and Then Some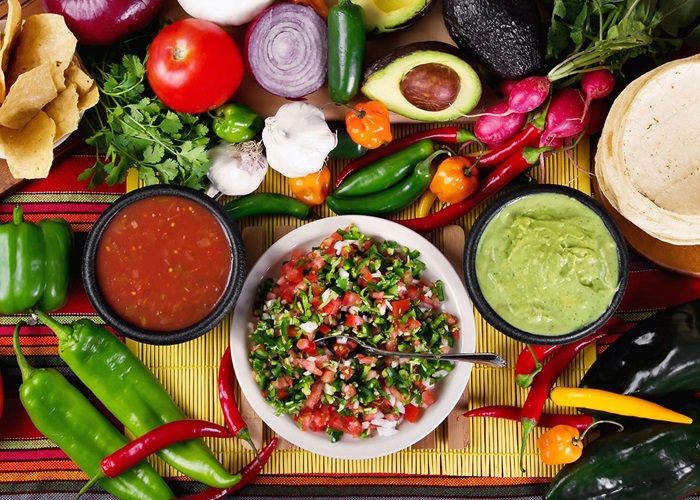 Boasting more than 5,700 farms, San Diego is an agricultural mecca growing an abundance of fresh produce to be enjoyed throughout the year. With nearly perfect weather, rich agricultural resources, and the Pacific Ocean nearby, local and international transfer chefs have the perfect ingredients to craft creative farm-to-table and sea-to-table dishes. However, proximity to Mexico is probably the most important influence in San Diego's culinary scene. From traditional fish tacos to polished Cali-Baja dishes, some of the best Mexican cuisine in the United States can be savored here. One of San Diego's best-kept secrets is its wine, with a legacy dating back to 1774 with the establishment of Mission San Diego de Alcala. The county is home to more than 100 beautiful wineries and vineyards producing award-winning varieties like Viogniers, Chardonnays, Sangioveses, Sauvignon Blancs, and rosés. San Diegans are also passionate about their beer. With more than 150 breweries and devotion to West Coast IPAs, it is no surprise San Diego is the craft beer capital of America. And beer is not the only thing locals are crafting. Notable vodka, gin, whiskey, and rum distilleries have recently boomed throughout the city.
Iconic Attractions and Sights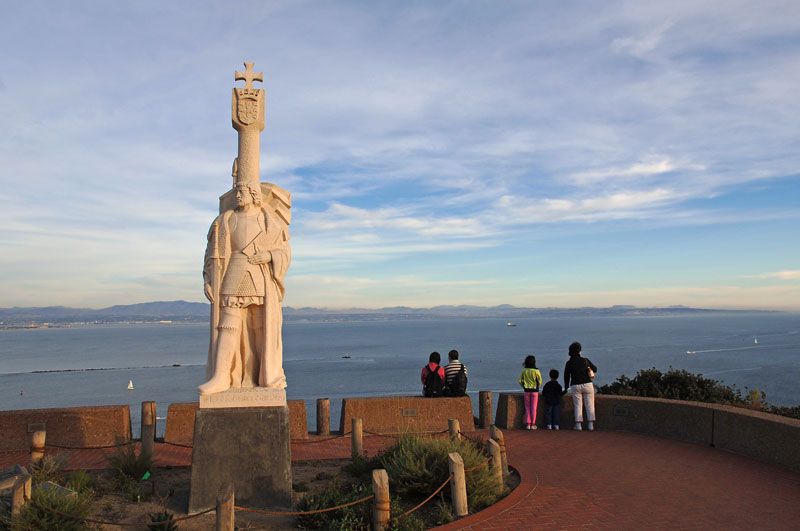 Picture-perfect landmarks, historic monuments, and fun attractions abound in San Diego. In 1542, explorer Juan Rodriguez Cabrillo landed on the coast of San Diego, becoming the first European to set foot in present-day California. Today, visitors can learn about this voyage at Cabrillo National Monument, a National Park and California Historic Landmark, while gazing at gorgeous bay views. San Diego is also home to world-class attractions, including SeaWorld San Diego, LEGOLAND California and the famous San Diego Zoo. Of course, a visit to San Diego can't be completed without crossing the Coronado Bridge. This iconic landmark links downtown with Coronado Island, an idyllic coastal town known for the Hotel del Coronado, itself a visual icon.
Happiness is calling you back to San Diego. For more information on San Diego's offerings, including exciting vacation packages and valuable coupons for attractions, restaurants, and more, visit the San Diego Tourism Authority's website at www.sandiego.org. For safe, healthy travel while in our destination, we encourage you to follow the guidance of our Safe Traveler Pledge.