Sightseeing by Snowshoe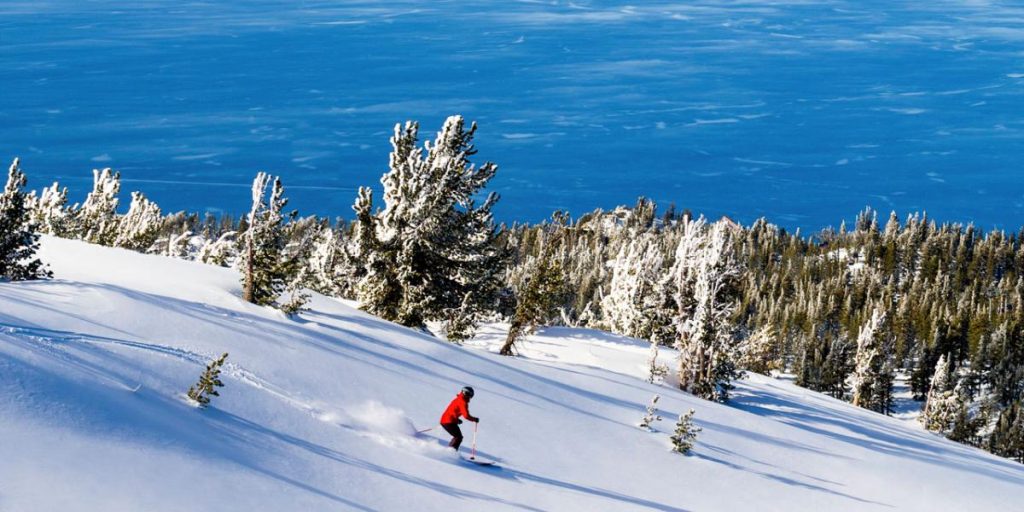 Snowshoeing differs from skiing in one major way: It's all grip and no glide. That means you have time to take in your surroundings—by day or night. Gaze up at the towering trees in Yosemite's Tuolumne Grove of Giant Sequoias. Sign up for one of Tahoe Adventure Company's full-moon treks through a snow-kissed alpine forest, or see the Mammoth Lakes Basin lit up by moonlight on an after-hours trek with Tamarack Cross Country Ski Center.
Adventure by Snowmobile
Zip through the snow on a "mountain sled" near Bear Valley's snowmobile-only winter village on Highway 4. Bear Valley Snowmobile will stage your machine at the trailhead, so all you have to do is bundle up and don your helmet. There's no need to join a guided tour—with a few brief instructions, even first-time snowmobilers can hop on a sled, rev the engine, and safely cruise through snow-cloaked meadows and pine forests. If you'd be more comfortable with a guide showing the way, check out Snowmobile Adventures in Mammoth to enjoy mountain views while you cruise along tree-lined trails.
Pedal a Bike on Snow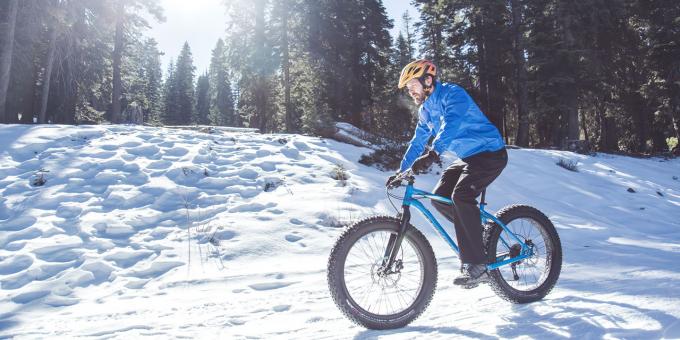 Instead of tackling knee-grinding moguls, pamper your joints with a snowy cruise on a fat-tire bike. These burly two-wheelers are like mountain bikes on steroids, their chubby snow tires made to carve turns on hard-packed sugar. Give the sport a spin at Northstar California's Cross Country Center, or rent a battery-assisted e-bike from Truckee Winter Sports and pedal the locals-favorite Emigrant Trail.
Take a Nostalgic Gondola Ride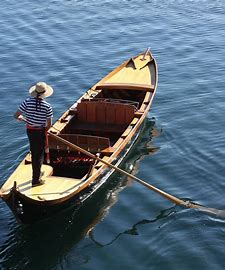 While the mad-dash crowd packs onto the Mt. Judah Express quad and zips up to Sugar Bowl's main entrance in four minutes, true ski buffs ride to Sugar Bowl Village in leisurely, old-school style: Park off Old Highway 40, then glide uphill in one of the Magic Carpet Gondola's vintage cars. Built in 1953, this was the West Coast's first aerial tramway. Skim above the treetops, then cozy up at the rustic-elegant Hotel at Sugar Bowl.
Cross-Country Ski to an Amazing Vista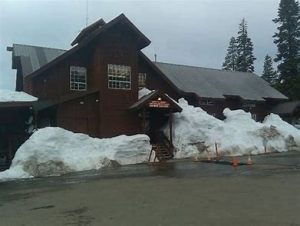 For the solitude seeker, Royal Gorge Ski Resort is your spot. Kick and glide uphill to Point Mariah, an overlook that offers jaw-dropping views of the 4,000-foot-deep American River gorge. This 12-mile trek is a challenging workout even for experienced XC skiers, so newbies should try easier trails first—Royal Gorge offers 86 miles of choices.
Heading to one of California's popular mountains? Take advice from locals and eat where the resort regulars eat—stop at these great spots for lunch, dinner, and après-ski treats.
If you plan to spend time on the slopes—skiing, boarding, or even sledding—check out this new Mountain Safety Guide created by Ski California before your first trip. The guide is a comprehensive tool to educate downhill skiers and riders of all ability and experience levels about on-mountain safety.
For the Kid in You
Discover seasonal attractions, entertainment, dining, celebrations, fireworks, décor and more … Wintertime Enchantment at Sleeping Beauty's Winter Castle. Sleeping Beauty Castle is decked out in icicles, wreaths and festive décor.
The Year of the Tiger officially begins on Feb. 1, but Disney California Adventure Park will celebrate Jan. 21–Feb. 13. Start by strolling through the Downtown Disney District to check out the new Lunar New Year mural—a depiction of Korean culture that takes its inspiration from traditional "minwha," or "painting of the people." The main party takes place inside Disney California Adventure Park, where strolling characters such as Tigger, Mulan, Mickey, Minnie, and the Three Little Pigs are decked out for the holiday. February features five romance-themed Sweethearts' Nites (Feb. 1, 3, 8, 10, 14) in Disneyland Park. Throughout February, head to Disneyland Park's Fantasyland Theater for live choral performances at Celebrate Gospel.