Dig deeper into this peaceful setting, however, and there are adventures to be had – sea caves accessible by kayak only, vast properties, and rugged cliffs enjoyed best from atop a 6-seater ATV, and extensive beaches and redwood forests to be explored on foot or horseback. Follow a pleasure-filled day with a gourmet meal crafted from local, organic produce and a glass of local wine or beer.
When chefs think about Mendocino, they fantasize about sweet Dungeness crab, meaty wild-caught salmon, dozens of varieties of delectable mushrooms, and organic gardens bursting with almost every vegetable and herb you can think of. Remote enough to be deliciously uncrowded, Mendocino is also a magnet for skilled chefs from all over the world, meaning visitors can have a private encounter with nature and then enjoy culinary offerings worthy of a three-star restaurant. Five of the area's charming coastal inns are culinary standouts. Here are some of the epicurean delights that can be enjoyed at each one.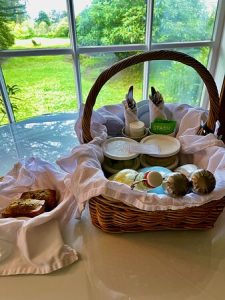 At Glendeven Inn & Lodge and their sister property, the Inn at Cobbler's Walk, it's all about the breakfast. Three sumptuous courses, brought in a basket to each room every morning, might include fresh-squeezed juice from organic oranges; blackberries, raspberries, blueberries, huckleberries, or apples from their own property; fresh-baked muffins; and their famous garden greens soufflé, made with kale, chard, and spinach from their garden. And each breakfast offering includes a dish made with eggs from their more than 75 free-range hens. Surrounded on three sides by lush Van Damme State Park, the two properties offer well-appointed rooms with wood-burning stoves overlooking the mighty Pacific and 15 acres of roaming llamas and clucking chickens (guest favorites being the colorful Blue Favaucanas and Cream Legbars).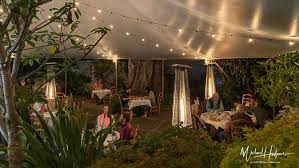 Little River Inn's award-winning restaurant has recently resumed outdoor dining in its stunning gardens and features locally sourced cuisine and seasonal specials. Chef de Cuisine Jason Azevedo is known for his cured meats and handmade pasta, and guests who visit the restaurant should consider partaking in one of the ever-changing pasta specials offered during dinner service. Run by the fifth-generation innkeeper Cally Dym, the inn is also home to a nine-hole Audubon-certified golf course, professional tennis courts, and a day spa. Ideal for the entire family (and pet-friendly as well), the Inn has 65 guest rooms ranging from economical to luxurious.


Executive Chef Adam Stacy at the Inn at Newport Ranch has a bounteous garden to harvest and, in turn, cook from. Some of the produce expected this summer includes Society Garlic, Chives with blossoms, Scallions, Peas, multiple varieties of spinach, and literally dozens of herbs and flowers. Chef Stacy's California-inspired Ranch cuisine comes with a pedigree – his résumé includes Per Se and Saison, both boasting three Michelin stars. He has a special love of working with live fire and seasonal produce – something that he has in abundance on this rugged stretch of the Mendocino Coast. Located three and a half hours north of San Francisco, the Inn at Newport Ranch is part of a 2,100-acre coastal cattle ranch and private timber preserve located on the site of the former town of Newport and its lumber chute. With more than a mile and a half of oceanfront, three miles of ridge tops, panoramic coastal views and 20 miles of world-class hiking and riding trails through redwoods and along the coast, the ranch is a special private domain for those enjoying the North Coast's many recreational opportunities and delights. The rooms are each unique and boast amenities that rival world-class hotels.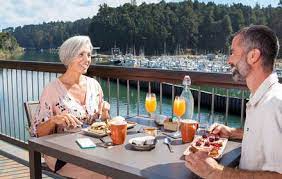 The Noyo Harbor Inn has recently re-christened its restaurant HarborView Bistro and Bar. Open for outdoor dining Thursday through Monday, the restaurant's roomy, socially distanced patio and manicured lawns have phenomenal views over the Noyo River's bustling port, all the way out to the Pacific. The restaurant features pre-Prohibition era cocktails and California Coastal Cuisine, including fresh wild-caught fish from the harbor below and herbs and vegetables gathered from the on-site garden. This gracious hilltop property from 1868 has refurbished and updated rooms throughout, providing spacious comfort while retaining some of the exquisite features left by the Norwegian shipbuilders who embellished the inn. The artisans who came after them added their own exceptional and individual craftsman-style touches to the elegantly appointed common areas and rooms, many of which feature fireplaces, soaking tubs and private balconies.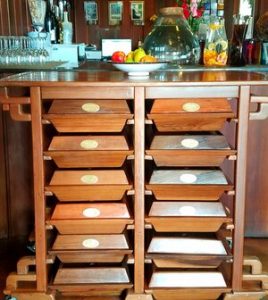 Included with each stay at the Brewery Gulch Inn is a daily cooked-to-order breakfast, and an evening Wine Hour, now featuring sleek redwood Mendo Boxes showcasing an array of delectable appetizers. Crafted from the same eco-harvested redwood from which the inn was constructed, these Mendo bento boxes are like gourmet treasure chests.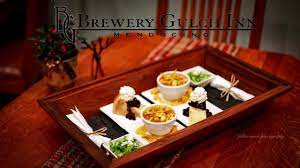 The Mendo Boxes make it easy for guests to savor each evening's offering on the large outdoor deck, around the fire pit, or in the privacy of their own rooms. Perched high on a bluff top overlooking the Pacific Ocean, the Brewery Gulch Inn reigns cathedral-like over the dramatic coast. Constructed in 2001 from 150-year old redwood reclaimed from the nearby Big River, the 10 romantic rooms – many with deep, two-person tubs and private decks – all look out over picture-perfect views of Smuggler's Cove.