The holiday travel season is quickly approaching, and instead of waiting until the last minute to plan a trip, travelers need to be getting ready for a record-breaking holiday travel season now. Flight delays and cancellations, high gas prices, road closures, and extreme weather all have the possibility of ruining holiday travel. But travelers don't have to spend their holiday season in their airport or stuck at home. Here are a few things to do before traveling this holiday season:
Plan ahead
While you might not be able to plan a year in advance, try to plan at least a few months ahead of time. Planning your trip early can help you look at all of the best options and even give you the opportunity to come up with a backup plan (or multiple) in case things go wrong. The sooner you plan your trip the sooner you can begin booking hotels, plane tickets, and give yourself more time to hunt for their cheapest prices and best deals as well so you aren't breaking the bank.
Travel on Off Days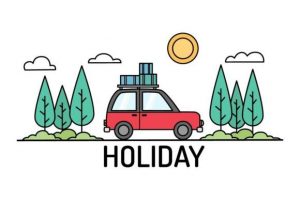 While it may not be possible for everyone, traveling during the less busy days of the week can really clear traffic and keep you from becoming stressed. Typically, the best days to drive or fly are Tuesdays and Wednesdays because the least amount of people travel on these days, whereas Friday, Saturday, and Sunday will have the most amount of people. Traveling on the least popular days, if possible for your schedule, can help you experience less crowds and likely less problems.
Insure Your Trip
Look into a good travel insurance that can protect your trip from being completely lost or can help you have enough money to get another flight. Travel insurance is useful if your trip is canceled or delayed (which has been happening a lot lately). During the holiday season especially, an interruption or cancelation can mean you don't lose the money you spent for your vacation and can help you have enough money to book another flight or provide you with compensation for extended layovers so you aren't spending the night on the airport floor.
Goose Insurance offers both out of state and out of country travel insurance that can help cover the cost of your trip if it's canceled for person reasons, or if you flight was canceled by the airline.
Remember to be Kind
One of the most important things you can do is to remember to be kind.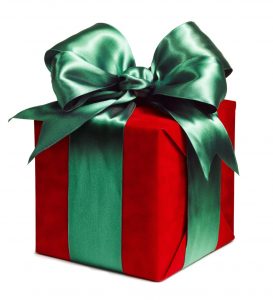 Airport workers have no control over whether or not a flight takes off, and they are simply doing their job, just as gas station workers are trying to get through the influx of customers as quickly as possible. One smile, or simply understanding that it is the holiday season for these workers too can not only keep your spirits high when things go wrong, but workers may upgrade your seat or put you at the top of the list for the next available flight simply because you were nice.