Annual Historic Parade
June 17/Celebrating the Legacy of Juneteenth followed by a picnic at Wright Cuney Park.
Parade Route: Starts at 26th and Avenue H – Ends at 41st and Avenue H Picnic will immediately follow at Wright Cuney Park (718 41st Street).
Times
Parade: 1PM – 2PM      Picnic: 2PM – 5PM
Festival /1-8 p.m.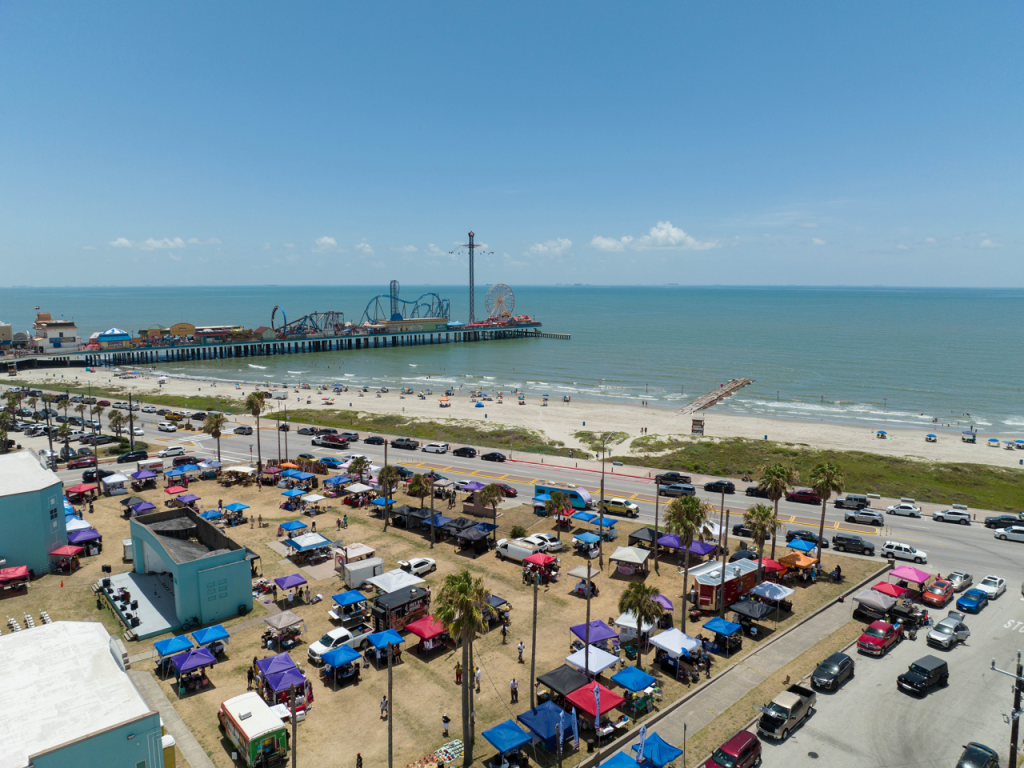 The 2023 Juneteenth Festival will be held on the Historical grounds of McGuire Dent Recreational Center, known today as Menard Park 2222-28th Street on the Seawall. This Free Family Friendly Event will allow lawn chairs but no personal coolers are allowed. The event will feature great food and a vendor entrepreneurs showcase marketplace featuring the 2023 Juneteenth of Men of Purpose Awards.
Juneteenth Musical Performances and Film Screenings
Prepare to be captivated by the rhythm and melodies that fill the air as we dive into the section dedicated to live music and films in Galveston, Texas, to celebrate Juneteenth. From soul-stirring performances to thought-provoking cinematic experiences, join us on this auditory and visual journey that pays homage to the historical significance of Juneteenth while celebrating the power of artistic expression.
For details and complete schedule of Juneteenth activities and events, visit . . .