Cirque Du Soleil Family
Through Dec. 3/MINNEAPOLIS – 7:30 p.m. at the Carlson Family Stage, Hennepin Theatre.  'Twas the Night Before… is Cirque du Soleil's first-holiday show, based on the classic poem "A Visit from Saint Nicholas" by Clement Clarke Moore. Memorable lines from this cherished classic inspired Cirque's story about a jaded young girl who rediscovers the magic of the holidays. A festive flurry of love and cheer created especially for families, 'Twas the Night Before… features thrilling acrobatics, lovable characters, and a soundtrack including holiday classics re-invented by Cirque du Soleil. The show is directed by Cirque du Soleil Senior Artistic Director James Hadley. start at $42. https://www.northrop.umn.edu/events/cirque-du-soleil-twas-the-night-before-2023
Glow Festival
Through Dec. 31/ST. PAUL – 5-9 p.m. at the CHS Field.  GLOW features over a million lights, sElfie Plaza, Enchanted Forest, Bright Bikes, Tremendous Tree, the GLOW Spectacular, and so much more! The elves have a lot up their sleeves this year with new exhibits and, of course, tons of lights to make your holiday shiny & bright. GLOW is designated as a walk-through event. Entry times are reserved every hour and you can enter at any time within the hour that your ticket was purchased for, and you can stay as long as you would like. For more information or to get tickets, visit https://www.glowholiday.com/
Christmas Tours at Glensheen Mansion
Nov. 24- Dec. 30/DULUTH –
On a Candlelight tour, you will find yourself in the mansion engulfed by the glow of the Christmas tree lights and candlelights at night. This gorgeous display will surely make it onto your yearly Christmas bucket list. On this self-guided tour, guests will experience the decorated first floor, second floor, and lower level of the Christmas mansion. NEW IN 2023: Glensheen will offer FULL MANSION Candlelight Tours on the same days we offer Classic Candlelight Tours. Explore all 5 floors of the mansion for the first time this year during candlelight tours! Tickets for Full Mansion Candlelight Tours can only be purchased in person starting at 5PM on the day you wish to tour (see dates below). Hours: 5PM – 8PM (Classic) & 5PM – 7:30PM (Full Mansion) Visit website for tickets and more information.
Sleepy Eye Holiday Lights in Motion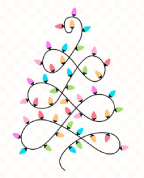 Nov. 23- Jan. 1/SLEEPY EYE –  Come help us celebrate our 10th Anniversary!
In compliance with the Governors "pause" order, the Special Events nights at the Sleepy Eye Holiday Lights in Motion will be postponed. We would like you to know we fully support Governor Walz's efforts during this crisis time. We will re-visit our options as the 4-week expiration date nears. The Drive-Thru Light experience will go on as planned. It will open Thanksgiving Evening and continue until January 1st. We invite visitors from near and far to drive around the loop as often as they like, or just sit in the parking lot or on the south side of Sleepy Eye Lake and enjoy the show. The music will be broadcast on 89.1 on your radio dial. We encourage everyone to stay safe and are discouraging people from leaving their vehicles to walk through the park.
For more information, visit http://sleepyeyeholidaylights.org/
Hometown for the Holidays
Dec. 1- Dec. 16/STILLWATER – Downtown Stillwater's independently owned boutiques, shops and restaurants WELCOME YOU to Hometown for the Holidays – the first 3 weekends in December! Find joy in shopping and dining during the holiday season with family friendly events happening each weekend. More details about each weekend's offerings can be found here.
One of the highlighted events is the third annual Gingerbread Building Contest, held on Saturday, December 9 at the Water Street Inn from Noon until 2:00 p.m.
The community is invited to pull out their rolling pins, grab a frosting bag and build gingerbread houses for submission in our Gingerbread Building Contest! The contest is open to all ages and skill levels! Prizes will be awarded to Kids under 15 and Adults 15+. Read >More