All summer long, the Scenic City will be filled with sounds of soulful beats from Rick Rushing at Riverbend, leaves crushing under hiking feet at Stringer's Ridge, laughter over dinner with friends, and children playing in the Coolidge Park water fountains. With so many ways to explore, the Chattanooga Tourism Co. has made it easy for visitors to do it all with Chattanooga's Summer Playlist.
Chattanooga's Summer Playlist allows visitors to hand-pick their activities and curate their personalized experience. Visitors will build their Playlists with leisurely or heart-pumping outdoor adventures, organized or self-guided tours, the best culinary jams and eats in the city, and summer events. In addition, the Chattanooga Tourism Co. has made travel planning even easier with a Playlist Shuffle. The shuffle generates two options per category for those wanting recommendations on how to build out their Playlist and get the most out of their visit. For example: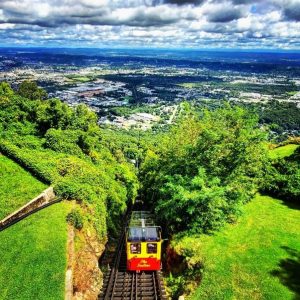 #1. On the top hits list is the great outdoors. With the scenic city located where the ridges and valleys of the Cumberland Plateau and the Appalachian Mountains meet in the middle as well as the Tennessee River winding its way through downtown, outdoor activities here are in abundance.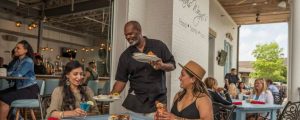 #2. A long day of play calls for indulging in a delicious dining experience. Fuel up with Stir-Fry and red wine to cherry pie. Check out the best seasonal cuisine made with the freshest ingredients available, locally crafted beer and the best restaurants arounds.
Visitors will quickly realize why Chattanooga has acclaimed such recognition while enjoying the city's summer offerings, from paddleboarding down the Tennessee River and finding the freshest produce at the Chattanooga Market to enjoying live music at Nightfall and jumping into a nearby swimming hole.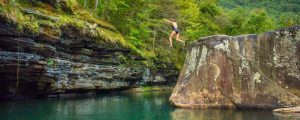 Chattanooga is centrally located in the Southeast at the intersections of I-75, I-24, and I-59, with an airport only ten miles from downtown, allowing for less traveling and more time for play. Once in the city, visitors can easily navigate downtown by taking the free electric shuttle, using the bike share system with more than 400 bicycles at 40+ locations, or on foot.
Tune into more of Chattanooga's Summer Playlist at VisitChattanooga.com/Summer.