Have Yourself a Happy Little BAKEcation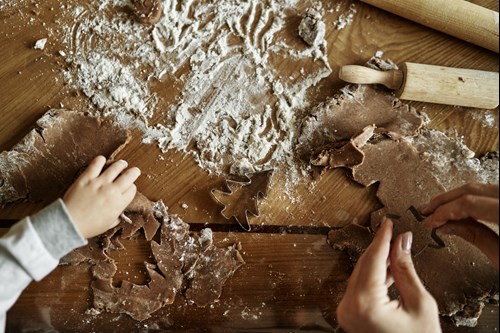 You might be asking yourself, what is a BAKEcation? We are so glad you asked! A BAKEcation is where you gather your loved ones, stay in a cozy cabin or cottage, and bake up a storm. Don't worry, you can leave your mixing bowls at home–we have you covered. You can rent out a kit with all the baking tools needed, a recipe book, and a shopping list! Best of all, it is FREE! More Information at https://www.explorehockinghills.com/blog/events-promotions/have-yourself-a-happy-little-bakecation/
Guide to winter gear for your Hocking Hills adventure
Wondering how to best prepare for a winter hike in Hocking Hills? Don't worry! By following some basic steps you can start your hike like a pro. Below are our best suggestions for how to prepare for winter in the Hocking Hills. Crampons and hiking poles are a MUST with the icy conditions during the winter. The rest are some pro tips with things you likely already own.
Winter Hike is Jan. 21, 9-11 a.m.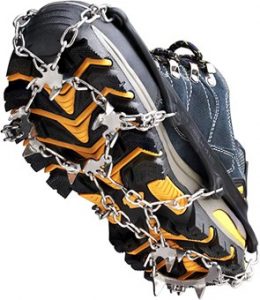 Enjoy winter's splendor on this 6-mile trek from Old Man's Cave to Ash Cave. Layered clothing and good footwear are recommended. Continuous starts from 9-11 a.m. Logan Kiwanis Club's famous bean soup and cornbread muffins are served at Cedar Falls (donations appreciated). A shuttle bus returns hikers to Old Man's Cave parking area.
On the same day from noon to 6 p.m. head to the 6th Annual Logan Frozen Festival. Come on down to Historic Downtown Logan for food, fun, and AWESOME ice sculptures by Rock on Ice. This is a festival you don't want to miss! Activities include Ice Games, Ice Block Carving Demonstrations, Food Vendors, Downtown Businesses, and more! No fee for admission