By Kathleen Walls
Well known for its hot air balloon festivals and events, floating around the sky into the sunrise is not all there is to do in Albuquerque. It is filled with fantastic museums where you learn the history and culture that created modern-day Albuquerque.
Balloon Museum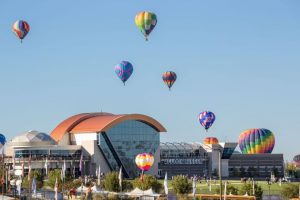 Before you fly Albuquerque's friendly skies, tour the Balloon Museum and learn the history of balloon flights beginning in 1783 to present-day flights. You'll see life-sized models and learn all balloons are not created equal. See the new youth exhibition "Elevation Station."  Through interactive games with projection mapping and touch tables, hands-on activities, and immersive experiences visitors will learn more than they expected about this exhilarating sport.
For fans of experiential film viewing, Tim Anderson 4-D Theater will engage audiences in visual, aural,   and physical sensations as they watch ballooning and other flight and science-related short films.  Admission to theater screenings is included with entry to the museum Hours are 9 -5 Wed. – Sun. For more information, visit >HERE
New Mexico Museum of Natural History and Sciences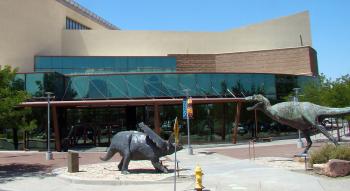 Travel farther back in history to prehistoric New Mexico? You can at New Mexico Museum of Natural History and Sciences where you're greeted out front by Alberta and Spike, their resident dinosaurs. No, they are not real but they are impressive sculptures. The museum tells New Mexico's story in varied ways from how the first multi-cellular life began to the space age. One impressive exhibit deals with climate change; how it's happening and its causes and results.
The Indian Pueblo Cultural Center

Learn Native American history and culture at The Indian Pueblo Cultural Center. Here Cultural Center you are stepping into another time and place. You are now on Native American lands. Here Indians from 19 nearby pueblos perform the traditional dances that tell stories handed down through the ages. It's a magical blend of dance, costume, chant, and well-woven words that tell the story of their beliefs and culture handed down through generations.
In the museum the exhibits tell of New Mexico's Native Americans from earliest pictograms to notable modern-day tribal members.
National Museum of Nuclear Science and History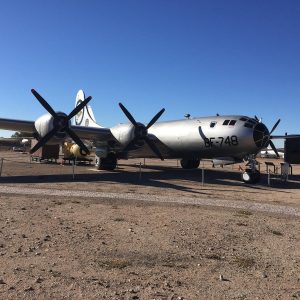 Move to modern times at the National Museum of Nuclear Science and History where you're greeted by "Pioneers of the Atom" exhibit. The museum traces the nuclear history from the first splitting of an atom to today's uses of nuclear power. There's an exhibit showing operations at Las Alamos and a model of "Fat Man," the bomb dropped on Nagasaki, Japan. Children will enjoy learning while having fun in the Children's Section. Outside there's a display of bombs and the planes that dropped them.
Turquoise Museum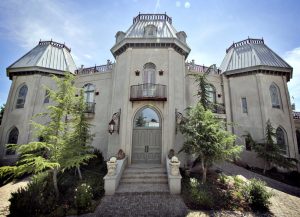 Go treasure hunting at the Turquoise Museum. It's a literal treasure on many levels. Jacob Lowry, museum director and fifth generation of the family business, can tell you all about the gem. The building is also a treasure. It looks like a historic German castle but in reality it was built in 2008 by Gertrude Zachary, a wealthy jeweler, who lived there until her death in 2013.
There has to be a family connection as Lowry's great-great-grandfather, Jesse Zachary, was the start of the family's collection of turquoise. However, by the terms of the lease, they cannot talk about the castle's history. The museum's collection consists of some of the rarest and most expensive turquoise stones in the world. The museum is an educational resource, as you can learn the history of turquoise, how to tell real from fake stones, and the art of cutting turquoise.
The Albuquerque Museum of Art and History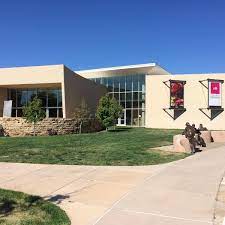 The Albuquerque Museum of Art and History is as all about the story of Albuquerque as well as displaying paintings and sculptures. Naturally, it has traditional art but there's a lot more. From the culture of the Tiwa people who once lived in what is now Albuquerque to the city's contribution to the atomic age, you will find it here.
After visiting these museums, you leave Albuquerque with a better appreciation of the largest city in New Mexico that the Experiential Travel Magazine ranked in Top Places to Go in 2019.