The 2023 Nebraska Passport program inspires tourists to travel throughout the state collecting stamps to earn prizes while also supporting Nebraska's tourism destinations and local businesses.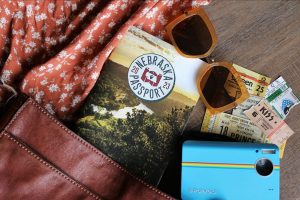 "This year's program will offer yet another chance for Nebraska travelers to experience our hidden gems while leaving a positive economic impact across the state," said John Ricks, Nebraska Tourism executive director.
The 2023 Passport once again features 70 attractions and 10 themed categories. This year's program represents 56 communities spanning the entire state. Travelers will have from May 1 through September 30 to visit the attractions and collect their stamps.
"2023 has plenty of Passport stops that are brand new to all kinds of participants," said Madison Johnson, Passport program coordinator. "This year, you can go antiquing, feed zoos animals, rent bikes and eat everything from BBQ to artisanal chocolates! Most importantly Passporters will spend quality time with friends and family or simply fall in love with Nebraska."
Passports will be available at participating stops starting May 1 or can be pre-ordered at NebraskaPassport.com. Participants are encouraged to download the Nebraska Passport App on their smartphone for the option of digital stamps, supplementing the physical Passport booklet for convenience. Please note, the Passport app will be updated with the 2023 information on May 1. Those who used the mobile app last year will need to update the app to see the new program information. To download, search 'NE Passport 2023″ in the Apple App Store or Google Play App Store.
2023 Passport stop categories
Antique Chic
Creature Comforters
Hand-Made Happiness
Hey, Sugar!
Local Diner-Ing
Recycled Architecture
Refreshments Ahead
The Self-Expressway
Welcome to Charmingsville
Ye Olde Stuff
LINCOLN – The Federal Highway Administration (FHWA) has announced that Nebraska's Sandhills Journey Scenic Byway and Lincoln Highway Scenic and Historic Byway were awarded a National Scenic Byway Designation. The two byways are the first in Nebraska to receive such a designation.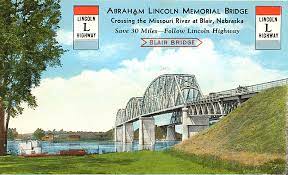 The Lincoln Highway Scenic and Historic Byway stretches 450 miles along Highway 30 across the entire state of Nebraska, border to border. The Lincoln Highway was America's first transcontinental highway and followed closely the historic transportation route of the "Great Platte River Road" that began with early Native Americans, fur trappers and traders, westward migration routes, Pony Express and the Union Pacific Railroad.
The Sandhills Journey Scenic Byway runs 272 miles along Nebraska Highway 2 from Grand Island to Alliance.  This byway follows the gently rolling Nebraska Sandhills that are situated atop the Ogallala Aquifer, the nation's largest under-ground water supply. World-class natural wonders are found along this rural route, including dark skies perfect for stargazing, the Nebraska National Forest and the sandhill crane migration in the spring.
Visit Omaha's Henry Doorly Zoo and Aquarium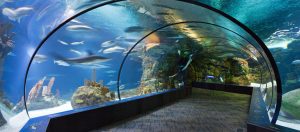 Have you ever wondered how much water is above your head as you walk through the tunnel of the Walter Scott Aquarium, or how we feed the multiple species of sharks and rays who call the aquarium home?  Join us for a virtual behind-the-scenes experience to explore the aquarium from the other side of the glass.  Participants will hear from aquarium staff, who will dive into topics of animal care and ocean conservation.
Take a virtual behind-the-scenes tour of the largest family herd room in North America to meet our African elephants. Learn what it takes to transport a 7,000-pound elephant from one place to another, and hear from our animal care staff about how we train and enrich the lives of our elephants.
A Frontier Town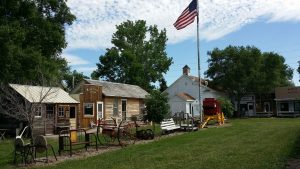 ALLIANCE – Hitch up your wagon, load up your family and come out west to experience a moment in time at Dobby's Frontier Town.  See hands-on what life was like in a small frontier town nestled in the gently rolling grasslands of the Nebraska Sandhills. There is a cobblers shop, jail, blacksmith shop, saloon, bank and gunsmith. Dobby's Frontier Town began as one man's quest to save a vanishing piece of history before it was lost.  Kenneth Dobby Lee's personal journey helped save nineteen buildings from a bygone era and allowed several generations of his family to grow up to appreciate the rich history of Western Nebraska.