By Kathy Barnett / Managing Editor
Fulton, MO. Is such a place. My assistant editor and I visited recently and were pleasantly surprised to find plenty to see and do. If you're looking for a weekend getaway, Fulton is a great option. The town has a cozy, small-town feel that makes it a relaxing place to visit.
First and foremost, no visit to Fulton is complete without a stop at the Winston Churchill Museum. Located in the heart of Missouri, Fulton is home to Westminster College, where Winston Churchill gave his famous "Iron Curtain" speech in 1946. The town is also home to a museum dedicated to Churchill, as well as a section of the Berlin Wall, which serves as a memorial to the Cold War era. The museum is located on the campus of Westminster College in the basement of a rebuilt church moved from London and is dedicated to the life and legacy of the former British Prime Minister. Together they showcase the town's unique links to Britain.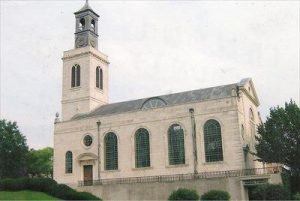 St Mary Aldermanbury was a parish church in the City of London originally destroyed by the Great Fire of London in 1666. Rebuilt in Portland stone by Christopher Wren, it was again gutted by the Blitz in 1940, leaving only the walls standing. These stones were transported to Fulton in 1966, by the residents of that town, and rebuilt in the grounds of Westminster College as a memorial to Winston Churchill. Visitors can see the exact spot where Churchill gave his famous "Iron Curtain" speech, as well as numerous artifacts and exhibits related to his life and career. The Berlin Wall section is covered in graffiti, a testament to the fact that even something as simple as a wall can become a canvas for political expression.
After visiting the museum, take a stroll through downtown Fulton, where you'll find plenty of shopping and dining options. For breakfast, stop by the Fulton Cafe, which serves up hearty breakfast dishes and strong coffee. For lunch or dinner, head to Beks Restaurant or the Bluebird Cafe for classic American fare.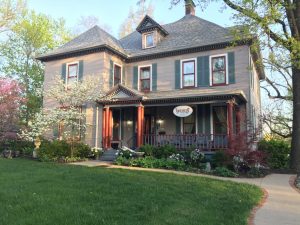 If you're looking for a place to stay, consider the Loganberry Inn. This charming bed and breakfast is located just a short drive from downtown Fulton and offers five cozy bedrooms (all with a private bathroom) and a delicious breakfast prepared each morning by owners David and Nita Abbott. It is furnished with both modern and period antiques and reproductions designed to honor the history of this 1899 Victorian home. Margaret Thatcher, Scotland Yard detectives and even Winston Churchill's daughter stayed here when visiting.
Overall, Fulton, Missouri is a great destination for anyone interested in history, culture, and small-town charm. With its Churchill museum, downtown dining options, cozy bed and breakfasts, and Cold War-era memorial, there's something for everyone in this charming Midwestern town.
No matter what your interests are, there's sure to be an event or festival happening in Fulton, Missouri this spring that you'll enjoy. For those interested in history, the Kingdom of Callaway Civil War Heritage Days is a must-see event. This annual event, held in late April, features reenactments, living history demonstrations, and tours of historic sites throughout the region. It's a great way to learn more about the Civil War and the impact it had on the local area. Be sure to check the local events calendar and plan your trip accordingly!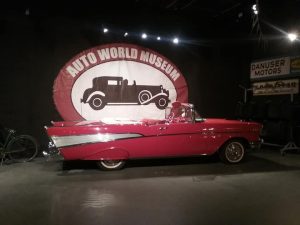 If you're a car enthusiast, a stop at the Auto World Museum in Fulton is a must. This museum is home to over 100 classic and vintage cars, ranging from pre-war models to muscle cars of the 1960s and 70s. The collection includes rare and unique vehicles, such as a 1929 Duesenberg Model J, a 1963 Corvette Split-Window Coupe, and a 1970 Dodge Challenger T/A. The museum also features interactive exhibits and displays that showcase the history of the automobile and its impact on American culture. Whether you're a serious collector or simply appreciate classic cars, a visit to the Auto World Museum is sure to be a highlight of your trip to Fulton.