If you are an outdoor enthusiast Vicksburg has everything you are looking for. Buckle your seatbelts and head our way!
On day one, check into your hotel or bed and breakfast and get ready for an adventure of a lifetime. Start with a relaxing evening of great food and views in this historic city. Head to a river overlook for a picture perfect sunset and then go have a great dinner to fuel tomorrow's adventure. Get a good night's rest because there is plenty more to do the next day.
– – – – – – – —
Enjoy breakfast at one of our down-home restaurants that will fill you up for at least half a day. Try the red-eye gravy at Bovina Café or tempt your senses with a frozen hot chocolate from Highway 61 Coffeehouse and a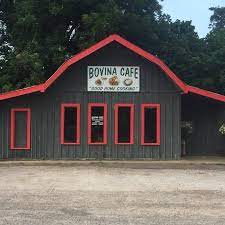 sweet treat from the Mad Baker. Next, I can think of nothing more adventurous than a canoe or kayaking trip down the Mississippi River. You can choose a full or half-day trip with Quapaw Outpost guide Layne Logue and he will custom design a tour you will never forget. There is no rush like traveling along the largest river in the United States.
Have lunch on a sandbar while you take in all the beautiful nature of the river. For the fishermen of the group you can go out with Blue Cat Guide Service and catch a monster catfish and more. If the river isn't your speed head over to the Southern Heritage Air Foundation and go on a plane ride over the Mighty Mississippi. Make sure to go on one of the planes that can do aerobatics for upside down views that will spin your senses. After flying high plan to tour Vicksburg with a guided tour of the Vicksburg National Military Park and a Historic City Tour and make sure to check out the Jesse Brent Lower Mississippi River Museum to learn about the river and its many inhabitants. Head out to dinner to relive the day with friends and plan for more fun tomorrow.
– – – – – – –
Head to Tara Wildlife for an open-air bus tour of the property that is home to abundant wildlife and some of the best birdwatching anywhere in the nation. Spend some time in the lodge or fish for your supper. They will cook it for you while you relax with a game of pool. Tara Wildlife offers some of the best hunting on the planet and people come from all over the world for that experience. Make sure to book your adventure early as the spots fill up quickly. There is so much to do in Vicksburg for outdoor enthusiasts that you might have to stay for a few more days!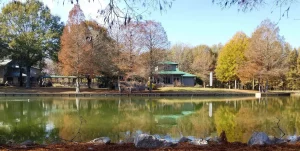 If history is more to your taste, visit the site of the defining battle of America's defining war. During the Civil War Vicksburg's strategic position on the bluffs high above a massive bend in the Mississippi River made it virtually impenetrable. Learn about the defense and siege of Vicksburg in our unique collection of museums and historic tour homes. Enjoy a dining experience in a historic property like Walnut Hills, Café Anchuca, Cedar Grove Mansion or Main Street Market Café. Then begin your visit at the Vicksburg National Military Park. Watch the 20-minute film which recounts the campaign. Then start your tour of the park. At first glance of the Vicksburg National Military Park's serene 1,800 acres it is hard to imagine the scenes of what occurred on this battlefield in 1863.
Vicksburg offers a wide assortment of dining options. With over 115 restaurants we can tempt any palate. We offer anything from elegant seated dinners at an antebellum home to breezy outdoor dining at a rooftop restaurant with 360 degree views of our historic downtown
and riverfront.
After lunch, visit the Old Court House Museum which houses the largest collection of Civil War memorabilia in the South. This antebellum structure towers above the city on a hill hallowed by history and is a perfect spot for a photo. Then head down to Catfish Row to visit the Old Depot Museum, a transportation museum that features 250 ship models, exhibits of tow boats and riverboats, large Civil War gunboat collections and U.S. Navy vessels named for people and places in Mississippi. The Siege of Vicksburg is brought to life by the 250-square foot diorama of the battlefield with 2,300 miniature soldiers and the film "The Vanishing Glory".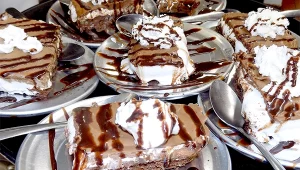 After museum hopping, go by your hotel to rest and get ready for an evening out in Vicksburg. Dine at one of our downtown restaurants with river views and take in some local flavor. If you are up for it, sign up for one of our walking tours through Historic Old Town.
Wake up and repeat for as many days as you like. Make sure to save some room for a few takeaways like Billy's Chicken Salad, Rowdy's Mississippi Mud Pie and Storycook's famous cheese straws. There are so many options for you to see, do and dine. In Vicksburg, we will have you coming back for seconds!  >MORE