By Kathy Barnett/Managing Editor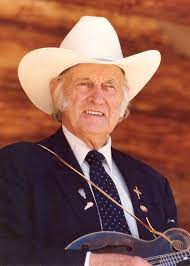 Bill Monroe, otherwise known as the Father of bluegrass, was born and raised in Rosine, KY. He played the mandolin and was a singer and songwriter. The unique music style he created took its name from his band known as The Bluegrass Boys. They had named their group after the Kentucky bluegrass of Monroe's home state, which was often used as a common topic in their lyrics. The word "bluegrass" first appeared around the early 1960s to describe the sound of Monroe and similar artists during the American folk music revival period.
Being inducted into the Country Music Hall of Fame, Nashville Songwriters Hall of Fame and the Rock and Roll Hall of Fame, makes it evident a Hall of Fame was needed for his unique style. In the nearest large city to his home, Owensboro, the International Bluegrass Music Association (IBMA) was established as a trade association to promote bluegrass music. Next, they joined with the Riverpark Center to create the International Bluegrass Music Hall of Fame and Museum.
"Bluegrass music is played all around the World," explains Chris Joslin, museum executive director. "But nobody debates the fact that it is uniquely Kentucky." And Bluegrass music deserves a home, he added. While the jazz sessions are very popular with visitors, COVID-19 social distancing regulations have made them temporarily inactive. There is an outdoor stage overlooking the Ohio River. It helps give the feel of an old-fashioned hoedown or backyard concert. Inside, the Woodward Theatre is a world-class performance hall for concerts designed for using acoustic instruments. The next concert scheduled is Oct. 31 starring Robert Earl Keen. He is known for hits like "The Road Goes on Forever," "Feelin' Good again," and "Play a Train Song." For hours, admission rates, and more information, visit www.bluegrasshall.org/
A few blocks away is the Owensboro Museum of Science and History, a learning and entertainment center with fun for the whole family and the RiverPark
Center, a performing arts and civic center host to hundreds of activities. Across town are the Owensboro Museum of Fine Art, featuring American, European and Asian fine and decorative arts and Owensboro's Sassafras tree – the largest in the world at over 100 feet tall.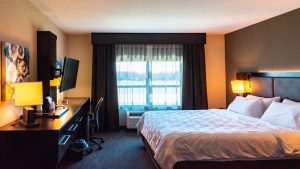 For an extended weekend getaway, make reservations at the Holiday Inn Riverfront located just steps from the museum. Here, you can have a worry-free and enjoyable stay, with the new enhancements of deep cleaning with hospital-grade disinfectants, face covering requirements in public spaces, and various ways to reduce contact throughout the hotel. The heated indoor pool is open. The 24-hour fitness center is open.
Breakfast may be enjoyed outside on a pretty day overlooking the river or inside with a view through the floor-to-ceiling glass windows. Either way, the staff is right there ready to serve you.
One of the best amenities is its location. It is nearby and convenient to many of Owensboro's attractions. Enjoy a stroll on the riverwalk, see the grand fountains, or let the kids play at Smothers Park, named the top playground in the world. And remember, the kids can eat FREE when with a paid adult at the Holiday Inn. For reservations or more information, visit www.ihg.com.
The O.Z. Tyler Kentucky Bourbon Distillery Tour is both educational and enlightening. The site of the O.Z. Tyler® Distillery has housed distilleries for nearly 130 years and is known as the fourth largest bourbon distillery in the United States. (The other three are also located in Kentucky.)
Owensboro has been a hub for bourbon production because of its location along a rail line and waterway, its tremendous limestone water source, its extensive oak forests, and because local farmers have always produced a great deal of corn.
Our tour guide was so knowledgeable about the product, she offered the 45-minute tour a wealth of interesting information. Even one who isn't particularly a bourbon fan would be entertained and inspired by the technology and process that goes into the making of the bourbon. There is a gift store and tastings are offered at the end of the tour.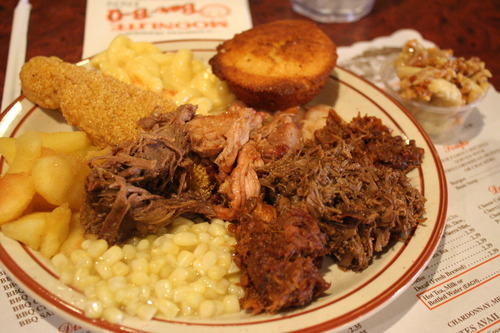 Locally known as the "BBQ Capital of the World," and home to the annual International Bar-B-Q Festival in May, Owensboro celebrates all year long with a number of local restaurants serving up the city's signature hickory-smoked barbecue mutton and burgoo.Once you have worked up a hefty appetite, the Moonlite BBQ is the place to satisfy those hunger pains. Known for their buffet, you will find several different smoked types of meat including their famous smoked mutton to sample. Moonlite offers a lunch and dinner buffet, as well as a menu service.
Save room for dessert though, because you will find just as many different kinds of delicious homemade pies offered on the dessert bar. They have derived a safe way to continue their popular serving style by allowing you to choose all you can eat, but it is placed on your plate by staff members. The food bars are placed in a separate room from the dining area in order for the staff to work and keep contents fresh, clean, and never-ending. Now in its third generation, the Bosley Family has owned Moonlite since 1963 and you will always see at least one family member present, if not more. It's the family's presence that gives that extra friendly and down-home atmosphere.
Beef, chicken, port, and the mutton are smoked in what the family calls "the old Kentucky way." They place the meats personally selected for quality in their custom-built hickory-fired pits and cook them slow and long, giving them that distinctive hickory flavor. When you visit Moonlite, you are greeted by that delicious aroma before you are seated and ready to taste the southern-style food that has made this restaurant legendary.
When Catherine and Pappy Bosley first purchased the Moonlite, it has 30 seats including stools at the counter. Today it has grown to seating of 350 and 350,000 meals are served each year. You just can't go to Owensboro unless you include a visit to the Moonlite.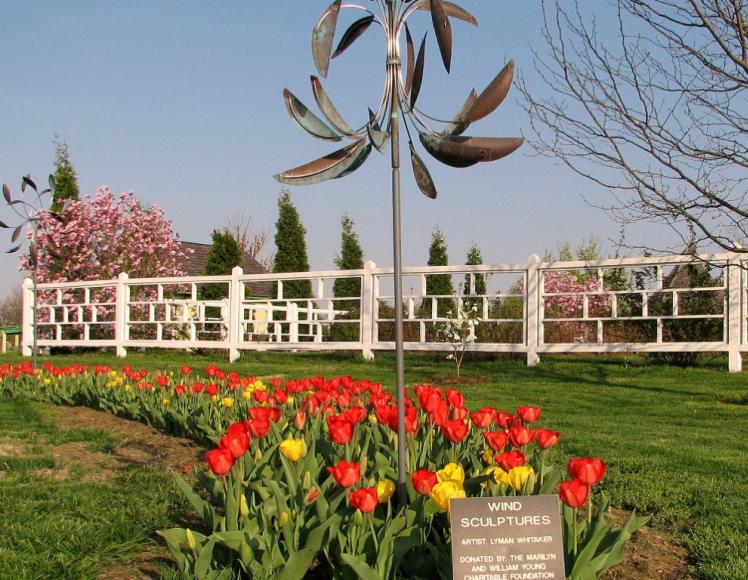 One of the best things about an extended weekend getaway is to create memories to take home and cherish for years to come. What better way is there than to find a beautiful place to take family photographs? I found such a place at the Western Kentucky Botanical Garden. There are 12 themed gardens on the nine acres with various props for a beautiful backdrop. New this year is a faux set of French Doors that will be placed strategically around the gardens based on what is blooming at the time. The doors are meant to frame or give points of reference to enhance your photo. Another unique backdrop is a giant metal basket with a "moving" butterfly on the handle. The sculpture was dedicated in memory of Marjorie M. Hager, a longtime supporter of the gardens. In 1993 a Master Gardener's class in Daviess County dreamed of creating a botanical garden. Pursuing this dream Dr. and Mrs. William Tyler donated approximately 8.5 acres to the City of Owensboro for the start of the garden. Celebrating a successful 26 years, great things are in store for next including the development of eight more acres, a welcome center and more!