While in the Galapagos, enjoy activities to learn about endemic flora and fauna species, hike near active volcanoes and photograph wildlife and landscapes. Continue to the jungle and experience the Napo River by paddling dugout canoes along tannin-rich black water creeks and lakes, where luxuriant lianas, bromeliads and palm trees thrive. In the Andes, experience a train ride through mountainous terrain, enjoy a traditional dance performance, and visit one of the biggest craft markets in South America. For a full-itinerary, visit https://www.sachalodge.com/programs/#galapagos-programs.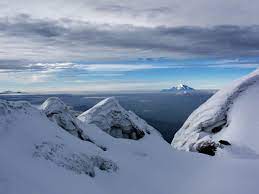 "This 15-day,14-night journey of a lifetime takes you to the snow-capped volcanoes of the Andes, the depths of the Amazon jungle, and the breathtaking mini-worlds of the Galapagos Islands, unspoiled by civilization," said Belen Cordova, Account Manager for Sacha Lodge.
Highlights
Admire Quito's colonial center and learn about its artistic legacy
Hike volcanoes on Isabela Island and discover its unique wildlife
Stay at a luxurious, safari-style tent resort
Visit Sucre's cave
View sea lions, marine iguanas and penguins
Tour a Sea Turtle breeding center
Enjoy a train ride across the northern Ecuadorian Andes
Visit a rose plantation
Experience the amazing canopy walkway in Sacha Lodge
Interact with indigenous tribes and learn about the Kichwa lifestyle
Tour the Otavalo indigenous craft market
Sacha Lodge, is located within a pristine 5,000-acre ecological reserve in the Ecuadorian Amazon. Imagine walking across a bridge suspended over the rainforest canopy, paddling through creeks in search of monkeys and river otters, climbing to the very top of a giant kapok tree, swimming in a black-water lake, and threading through trees in search of the world's tiniest monkey.
Scalesia Galapagos Lodge is situated in the highlands of Isabela Island on the slopes of a volcano, about 20 minutes from the town of Puerto Villamil. The modern, luxurious, safari-style tent resort is in the middle of a 40-acre forest with spectacular views of the coast of Isabela Island, the Pacific Ocean, and other Islands of Galapagos dotting the horizon.
Immersed in the verdant expanse of an oasis-like valley, historic Hacienda Piman is a place of idyllic peace, a reflection of the rich cultural and natural heritage of one of Ecuador's most captivating mountain regions.