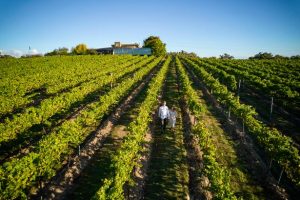 The five trails, which are hosted on www.visitnsw.com, feature expert local advice on what to see and do in this largely undiscovered part of the state, passing through destinations including Lake George, Bungendore, Goulburn, Tarago, Collector, Laggan, Marulan and Queanbeyan.
Minister for Enterprise, Investment and Trade, Minister for Tourism and Sport and Minister for Western Sydney Stuart Ayres said the Tablelands Trails provide a unique, easy-to-navigate, online resource driving tourism to the region.
"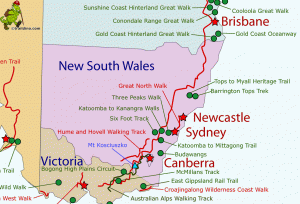 The Southern Tablelands region of NSW is a short 2.5-hour drive from Sydney, and just over an hour from Canberra. I encourage everyone to go onto www.visitnsw.com and use this intuitive tool to map out an invigorating road trip with family and friends to explore this unique part of NSW," Mr Ayres said.
"The five Trails offer a diversity of experiences, with an abundance of local produce, atmospheric country pubs, invigorating natural and cultural experiences and interesting local attractions on offer. For those who are more time poor, the Trails run from a driving distance of 50km up to 210km, providing an option for everyone."
Bungendore local, Ben Jarret, Co-Founder of Contentious Character who features in the Trails, says the new resource offers visitors to the Southern Tablelands a multitude of reasons to stay and explore.
"The Tableland Trails are about putting the Southern Tablelands on the map as a standalone destination and a welcoming part of NSW to really explore as part of a multi-day getaway. Here at Contentious Character, we are ready with open arms to welcome guests to taste our boutique cool-climate wines, and enjoy a menu full of fresh, local, seasonal produce."
The five Tablelands Trails are self-guided, offering diverse itineraries to inspire the perfect day trip to uncover the region's many charms:
Wine, Water, Wonder: Find hidden gems along the ultimate culinary escape, passing through Collector, Lake George and surrounds, Bungendore and Tarago. Enjoy winery-hopping, sample fresh and local produce, try your hand at a cooking class, then stop off at Weereewa Lookout, offering an unparalleled vista of the vast Lake George.
Vibrant Villages & Passionate Producers: Rest, relax and rejuvenate on this adventure through the rolling hills of the Southern Tablelands. Visit Crookwell, Laggan and Taralga where you can recharge at local pubs and cafes bound by a rich history, visit alpaca farms, meet local producers and linger a little longer with a peaceful farm stay.
Wild Hume: Nature & History: Uncover breathtaking views from daintily perched lookouts, take glorious dips in freshwater rivers, wander through Bungonia National Park, experience 'true time' sunrises at Marulan, and discover history and heritage in Goulburn.
Off the Beaten Track: Lace up your boots and embark on heritage and nature-based walks, through the picturesque scenery of Majors Creek Falls, go for off-road adventures at Lowden Forest Park, discover historic mining towns with grand stories to tell, and cool down with the locals at the heritage-listed Albion Cafe in Braidwood, featured in several films.
Recharge in the Great Outdoors: A collision of nature, food and iconic experiences start with a climb through the inside of Goulburn's iconic Big Merino, before pitching a tent and kayaking through lakes in Wyangala, getting up close to alpacas in Crookwell and ending your day with cheese and wine at Kingsdale Wines.
For more information on the Tablelands Trails and to plan your visit now, go to www.visitnsw.com/things-to-do/southern-tablelands-trails. Share your Tablelands Trails experience on social media using @visitnsw #feelnew #feelNSW
The Tablelands Trails The trails have been created with support from the Bushfire Local Economic Recovery Fund established by the Australian and NSW Government.