WILMINGTON – One of the safest ways to get away from it all in the age of COVID-19 is a road trip. These four scenic drives through Greater Wilmington and the Brandywine Valley showcase some of the most picturesque and largely undiscovered rural landscapes in the Mid-Atlantic.
The Brandywine Valley National Scenic Byway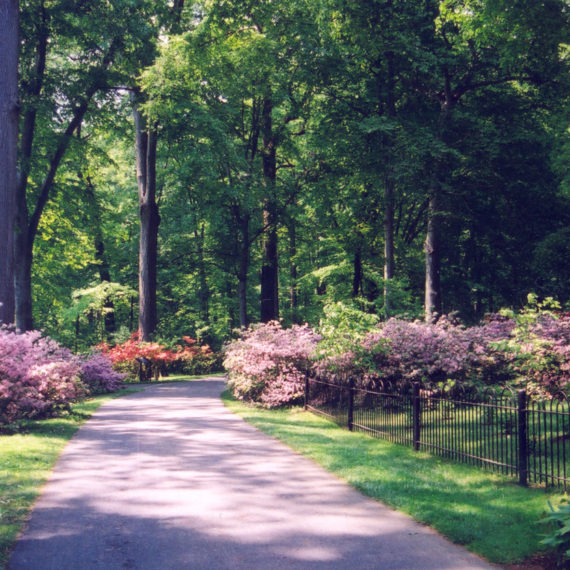 This route starts in downtown Wilmington across from the historic HOTEL DU PONT and leads to the rolling hills of the Brandywine Valley. There are many points of interest along the way including Brandywine Creek State Park, the villages of Centreville and Greenville, and a cluster of former du Pont family estates (now museums and gardens open to the public).
This is how the region earned the nickname "Chateau Country." These include Hagley Museum and Library – where the du Pont story starts – as well as Winterthur Museum, Garden and Library and Nemours Estate.
Make a stop along the way and pick up a picnic lunch at Centreville Café in Centreville.
The Red Clay Valley Scenic Byway
Twenty-seven miles on 28 different back roads will take visitors through the incredibly scenic Red Clay Valley Creek and its watershed. This network of roads begins in the small town of Yorklyn at the Pennsylvania state line.
Along the route are Coverdale Farm Preserve, the Auburn Valley State Park and Estate, two covered bridges, and the Ashland Nature Center. Along the way, travelers can take a detour to Woodside Farm Creamery for some drive-through hand-crafted ice cream.
Harriet Tubman Underground Railroad Byway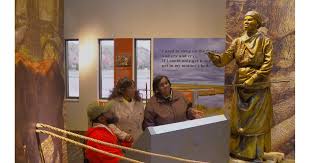 This 95-mile route takes just over three hours to complete. Delaware was the last state on the way to freedom for those using the Underground Railroad, and there is a lot of history to take in along this byway.
It maps out the path that Harriet Tubman took through Delaware to rescue approximately 70 enslaved people through the Underground Railroad. The route passes by Wilmington's Mitchell Center for African American Heritage at the Delaware History Museum, several historic meetinghouses and through the colonial towns of New Castle and Odessa. Tubman-Garrett Riverfront Park on Wilmington's Riverfront is also a stop on the byway.
Delaware's Bayshore Scenic Byway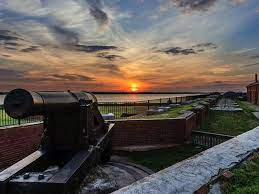 Fifty miles of Delaware's Route 9 make up this byway, charting a course that largely parallels the Delaware River and Bay. The drive passes by Bombay Hook National Wildlife Refuge, one of the largest preserved coastal marshland on the East Coast.
It offers excellent bird watching during the spring and fall migrations. The route also runs by Fort Delaware, a Union prison camp during the Civil War that housed up to 12,595 prisoners at one time, and through historic New Castle, where William Penn first set foot in the New World.
From the rolling hills, forests and streams of Chateau Country to the marshes and sandy shores of the Delaware River and Bay, these drives give visitors access to many hidden gems of the Greater Wilmington and Brandywine Valley region while allowing for social distancing and safe travel during COVID-19. For more vacation ideas as well as information on accommodations and dining, visit www.visitwilmingtonde.com.