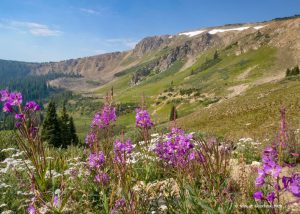 Located 67 miles west of Denver, Grand County is home to wide-open spaces, breathtaking mountain scenery and authentic old-west towns. Outdoor recreational activities include skiing, snowboarding, Nordic skiing, snowshoeing, sleigh rides, snowmobiling, dog sled rides, ice fishing and ice-skating.
The area features more than 600 miles of mapped and marked trails, one national park, two national forests, six wilderness areas, two national scenic byways, two major Alpine ski resorts, four Nordic ski areas, four world-class dude ranches and four mountain golf courses. Grand County's extensive water network includes Colorado's largest natural lake, 1,000 miles of streams, 1,000 acres of high-mountain lakes and 11,000 acres of reservoirs.
Grand Lake –  Kaiyote Tours explores RMNP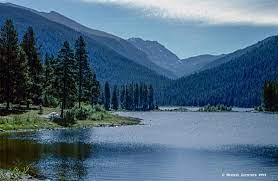 There are plenty of opportunities to explore Rocky Mountain National Park (RMNP) on your own but if you're looking for a more in-depth experience, a guided tour is the way to go. Kaiyote Tours was founded by Kaiyote Snow, a self-taught naturalist, award-winning photographer and artist and former instructor for the Rocky Mountain Conservancy. She and her company lead will get visitors off the beaten path for snowshoeing and cross-country skiing tours in the winter and hiking and over-night backpacking trips in the summer to learn about birding and wildlife in RMNP.
Mystic Mountain Mushrooms sprout in Grand Lake
If you're not a fanatic about fungi, perhaps you should be. Mystic Mountain Mushrooms, located on a sacred hill near Grand Lake, not only cultivates certified organic mushrooms but also educates guests and customers about the health benefit of each type and more. Sign up for the educational organic mushroom tour to learn how incorporating mushrooms into your diet is not only beneficial for your health, but for the environment as well. During each 45-minute tour, guests learn the life cycle of a mushroom, the history of mushroom cultivation, types of mushrooms and their health benefits, and more.
Grand County Fat Bikes Delivers
If you haven't tried fat biking, now is the time. These fat-bottomed bikes make traversing through snow a unique winter experience and Grand County Fat Bikes "GCFB" is the premier outfitter offering year-round mountain bike tours of Grand County with guided winter tours as well as winter fat bike rentals. To make adventuring even easier, GCFB now will deliver to your home or lodging so that you can hit the trails more quickly.
Granby Headwaters Hostel offers up comfy, communal living
Hostels are not as prevalent in the U.S. as they are overseas but they're popping up in more and more resort towns in Colorado. Having opened in Sept. 2020, the new Headwaters Hostel is the only year-round hostel available in Grand County and mixes a cabin-like interior with a hipster atmosphere and plenty of communal space. With COVID restrictions, the hostel can host eight to 10 people a night and the beds, which sit in shared rooms, cost $40 nightly. There is also a private room available for up to three people at $80 to $100 a night.
New Gravity Haus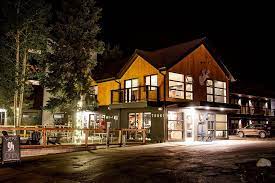 The former Sundowner Motel on US Highway 40 is the latest Gravity Haus location, located in Winter Park. The new 38-room hotel features a restaurant, a coworking space, a cafe and a gym and will be within walking distance of Lift bus stops. Though Gravity Haus is a membership-based business, the hotel and its amenities will be open to the public. Gravity Haus is a social club for the modern adventurer. We are a new model of globally-conscious hospitality and amenities designed to enhance your mountain-loving lifestyle. Simply put, Gravity Haus makes the outdoors more fun. For more information or to make reservations, visit https://gravityhaus.com/
Shopping Opportunities
Slip on some comfortable shoes and save some space in your suitcase! Featuring Indian and local art, Southwest jewelry, Western attire, and a huge selection of souvenirs and gifts, you're sure to find something you just can't leave without. In Grand Lake (http://www.gograndlake.com) you can stroll along the boardwalk of the state's largest natural lake to explore convenient shops and galleries. Relax and refuel at one of the many coffee shops and restaurants along the way.
Downtown Winter Park (http://www.winterpark-info.com) is an eclectic mix of shopping centers, outdoor outfitters and restaurants.
Visit Kremmling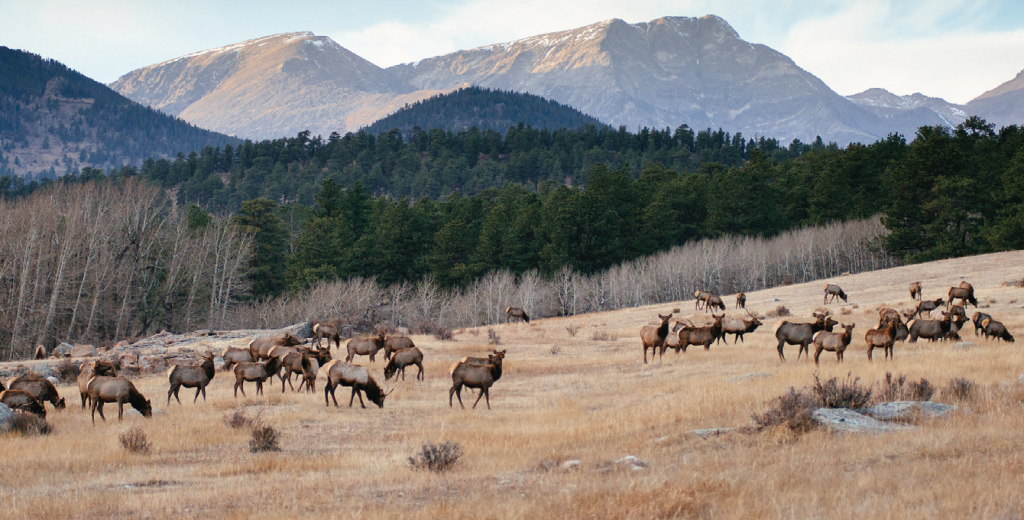 Kremmling is known as a "Sportsman's Paradise" for good reason. The Kremmling region has some of the best deer and elk hunting in Colorado with awe-inspiring backdrops. The Colorado Scenic Byway offers impressive views of the Fall landscape. Grand County is cattle country, so it's no surprise to find great beef here. For more than 35 years Kremmling's Middle Park Meat Co. has offered USDA choice aged Angus beef as well as poultry, pork, seafood, and lamb. (Their apple-cured pork chops are a local favorite.) And since they also carry jerky, deli items, and smoked items to go, it's also a great place to pick up something for a hike or river trip.