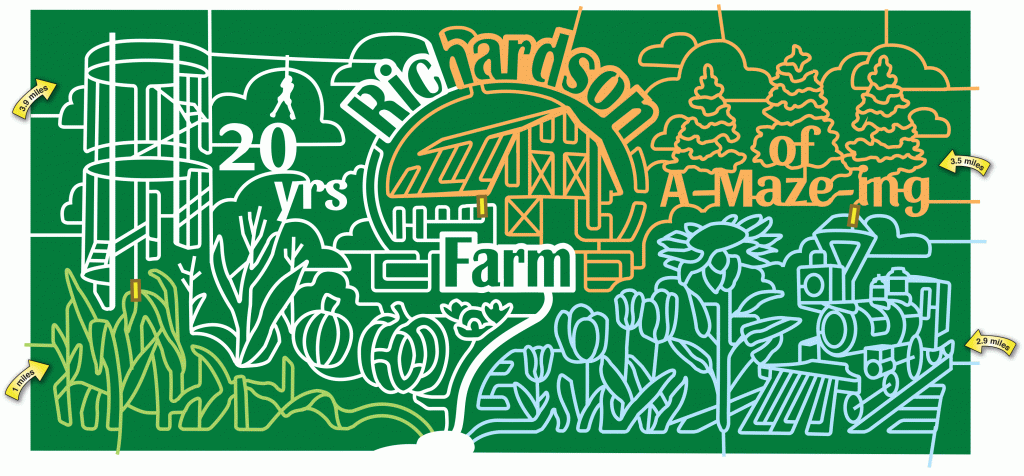 The name says it all! This isn't your typical fall farm- Richardson Farm is an experience you can't find anywhere else!
Since 1836, six generations of the Richardson family have been involved in running the farm. Originally a dairy farm, George and his brother, Robert, now manage the operations on the 400-acre property, along with George's son, Ryan. Their father switched to raising pigs. The brothers switched to raising Christmas trees. With the expansion of their Christmas tree business, they began looking for other options to add. Corn mazes were just coming into the U.S. at that time, so that was their next choice. The "farm tourism" concept was off to a great start. Each year different activities and attractions have been added to create the adventure farm you experience today. They are celebrating 20 years of A-Maze-ing Farm fun this year in honor of their 20 years of offering the corn maze and two decades of the family adventure section.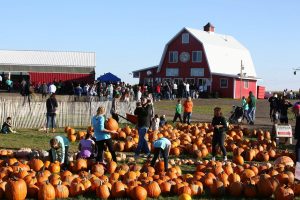 There is also a picnic area, a play area, a corn bin cabin, and a live pig race show. You can actually spend the whole day with all the things to do. Just this summer, a tulip section and sunflower section were added.
The family continues to expand the tree area, now holding over 100,000 thousand seedlings. New features are continually added to the corn maze. A new Mega giant slide was just added to the play area.
"We want to make it a commitment to drive to the farm, they have to have a full satisfying experience, or they won't come back or tell friends. We want them to share our story," says George Richardson.
His son bought into the business in 2007, so the sixth generation is in place, he added. The future holds new ideas and additions to the farm will come. You just have no idea what will be the next adventure for the Richardson Family. For tickets and more information, visit https://richardsonadventurefarm.com/
Our theme is celebrating the 20th anniversary of Richardson Farm's Adventure Farm. Join us on the farm for a corn-fusing labyrinth celebrating all of the farm fun, exciting pig races, zipline rides, train whistles, and more here at Richardson Farm!
>Click Here to see more on our Website!
   Coming Soon!    Sunflower Fields!