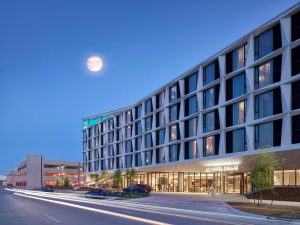 A slice of Europe right in the heart of Dallas. Nestled near the vibrant Galleria Dallas mall, the AC Hotel Dallas by the Galleria offers a weekend getaway that combines European elegance with modern comfort.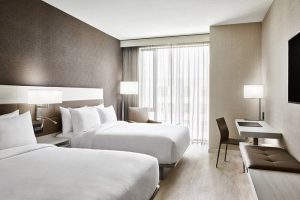 From the delectable European-inspired breakfast buffet at the AC Kitchen to the tantalizing tapas at the AC Lounge, this hotel is a haven for culinary enthusiasts. With its outdoor pool, well-equipped fitness center, and proximity to upscale shopping, this urban retreat provides the perfect recipe for a memorable weekend adventure.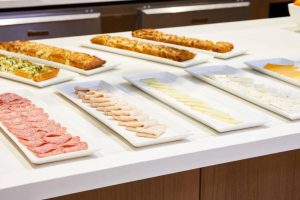 Begin your day in style at the AC Kitchen, where a sumptuous European-inspired breakfast buffet awaits.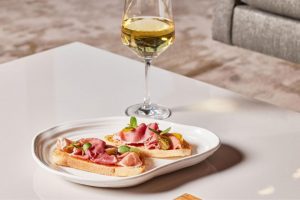 Savor a delightful spread of freshly baked croissants, crusty baguettes, artisanal cheeses, and cured meats. Treat your taste buds to a variety of homemade pastries, seasonal fruits, and yogurt parfaits topped with granola and honey. With a steaming cup of aromatic coffee or a selection of herbal teas, this breakfast experience sets the tone for a day filled with culinary delights.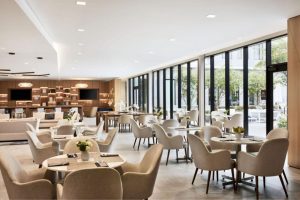 The AC Lounge is an elegant space that captures the essence of European sophistication. Indulge in an afternoon of delectable tapas, expertly prepared by the hotel's skilled chefs. Delight in an assortment of small plates featuring classic Spanish flavors like patatas bravas, gambas al ajillo (garlic shrimp), and albondigas (meatballs). To accompany your tapas, sip on the AC Lounge's signature gin & tonic, meticulously crafted to perfection. The stylish and relaxed ambiance of the AC Lounge is an ideal spot to unwind and enjoy the company of friends or loved ones.
Relaxation and Recreation by the Outdoor Pool: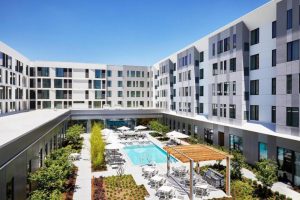 Escape the Texas heat and bask in the serene oasis of the AC Hotel Dallas' outdoor pool. Take a refreshing dip in the crystal-clear waters or recline on the comfortable sun loungers, letting the warm rays of the sun rejuvenate your spirit. Whether you prefer a leisurely swim or simply wish to lounge poolside with a good book, this tranquil setting offers a much-needed respite from the daily grind.
Maintain Your Wellness Routine at the Fitness Center:
For those seeking to maintain their fitness regime, the AC Hotel Dallas provides a well-equipped fitness center. With state-of-the-art exercise machines and free weights, you can enjoy a full-body workout at your convenience. Stay energized and active during your stay, knowing that you have access to a dedicated space that caters to your fitness needs.
Unwind with Shopping at Galleria Dallas:
Located just a stone's throw away from the hotel, the iconic Galleria Dallas mall beckons shopaholics and fashion enthusiasts alike. Explore a plethora of high-end boutiques, luxury brands, and specialty stores, offering a diverse range of fashion, accessories, and home decor. After a day of shopping, unwind by catching a movie at the state-of-the-art cinema. Galleria Dallas provides an exceptional shopping experience, ensuring you return to the AC Hotel Dallas with a smile and perhaps a few cherished purchases.
For more information and to make your reservations, visit
https://www.marriott.com/en-us/hotels/dalnc-ac-hotel-dallas-by-the-galleria/overview/