Christmas  at the Junction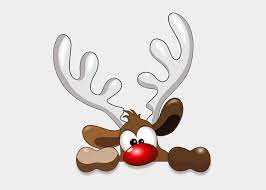 Nov. 18-Jan. 2/WEST CHESTER – 10-6 daily at Entertrainment Junction. (Noon to 6 on Sundays.) One of the best indoor, family holiday traditions in the region. Meet Santa & Ms. Claus plus enjoy lights and decorations and a magical themed walk-through experience "Journey to the North Pole," with a winter wonderland, reindeer stables, elves' workshop and Santa's Room where kids meet Santa. First-time event – Breakfast with Santa (see website for details); also, a magical holiday-decorated train display; the world's largest indoor model train layout; an incredible Coney Island replica; A-Maze-N FunHouse; world's most complete marble display; kids' large interactive play area; one of the largest Thomas the Tank Engine collections anywhere. Admission starts at $9.95. For more information, call (513) 898-8000 or visit www.entertrainmentjunction.com.
Dickens Victorian Village

Through Dec. 31/CAMBRIDGE – A unique walking tour experience that takes you back to life in 1850's England. A time of Queen Victoria and Charles Dickens. Open Monday – Thursday, 10 a.m. – 6 p.m., and Friday and Saturday, 10 a.m. – 7 p.m. We will close early on days before the holidays, Wednesday, 11/22 10 a.m. – 2 p.m. Closed all holidays; We will not publish our visitors' guide. Please visit our calendar for all events. Call with questions, at 740-421-4956. Learn the story of our 2-month event from our volunteers dressed in costume. Visit our gift shoppe and experience the Imagination Station. https://dickensvictorianvillage.com/
Winesburg Christmas Weekend
Nov. 17-19/CLYDE – Downtown.  One of the most significant community events of the year! Don't miss out! Food trucks, activities, extended business hours, Saturday hours are 9-5, then Northern Lights Parade at 6 p.m. Saturday on south Main Street, Christmas Tree Lighting at Railroad Plaza, and a downtown Fireworks Finale. Open house at the McPherson House & Clyde Museum. Holiday goodies, hot cider at McPherson House. Civil War artillery reenactors w/ cannon. Live music at both locations. Sunday 11-6
EnterTrainment, Christmas at the Junction
Nov. 18-Jan. 2/CINCINNATI – Christmas at the Junction is an enchanting family experience during which visitors can enjoy 80,000 square feet of holiday fun, all under one roof, all in a climate-controlled environment.  This includes the world's largest indoor G-Scale model train display. The imaginative Journey to the North Pole themed walk-through attraction is where visitors are transported to an amazing winter wonderland with snowy landscapes on the way to the North Pole and a visit with Santa. The walk-through features a post office, a sleigh house, a reindeer barn with Rudolph and an elves' workshop where Santa's helpers are busy making toys. Visitors can meet Ms. Claus in her old-fashion kitchen; then, down the hall and into a study, there he is – jolly ol' Santa himself, awaiting children to listen to what they want for Christmas. www.entertrainmentjunction.com.
Nativity Exhibit

Nov. 24- Jan. 5/MARIA STEIN – Creating family traditions is a cherished activity around the holidays. This year along with the light shows and Christmas parades, check out the Maria Stein Shrine of the Holy Relics, where the spirit of love and peace abounds all year long. See the Nativity Exhibit from the donated collection of Tim and Katheleen Nealeigh. You will be able to view more than 60 nativity sets and see how the simple scene of Christ in the manger with Mary and Joseph has been interpreted in many cultures over the years.  The Relic Shrine's first-floor Gathering Space will be filled with sets from differing time periods, cultures, and artistic mediums. This display of nativities showcases the various ways Jesus' birth has been interpreted. Bring the whole family for this wonderful reminder of the reason for the season with this free exhibit. It is open to the public during the normal Shrine Hours. https://mariasteinshrine.org/events/christmas-nativities/20231124
New Holiday Lights Pass
Nov. 16 – Jan. 7/ COLUMBUS – Visitors and locals can purchase Experience Columbus' new Holiday Lights Pass to enjoy single-ticket admission and discounts to two of the city's most dazzling lights displays—Wildlights at the Columbus Zoo & Aquarium, and Conservatory Aglow at Franklin Park Conservatory and Botanical Gardens (exhibit only). You can also choose to add on discounted admission to the new Magic of Lights experience at Historic Crew Stadium and Columbus City Adventures' Holiday Lights Tour. To see downtown aglow, visitors are also invited to Columbus Commons' free Holiday Lights experience where they can marvel at nearly half a million lights Nov. 17 through Jan. 1.