Sun Valley Music Festival

Thru Aug. 18/SUN VALLEY – At the Sun Valley Pavillion. This summer, Music Director Alasdair Neale and the Festival's all-star orchestra present over three weeks of world-class performances in a gorgeous, outdoor alpine setting. Whether it's epic works from Beethoven to Strauss, contemporary masterpieces from acclaimed newcomers, or Americana favorites from film and Broadway, there is truly something for everyone. Renowned guest artists include pianist Danill Trifonov, violinist Leila Josefowicz, and pianist Orion Weiss. The popular post-concert lawn party also returns this year. It's all free, and available for everyone to enjoy from the open-air Sun Valley Pavilion and its adjacent lawn.  
Aug. 11-14/FORT HALL – One of the most popular Native American gatherings in the Northwest returns with traditional performances and art including a powwow, arts and crafts vendors, an art show, Indian relay races and more.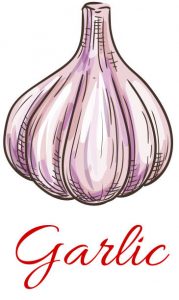 Aug. 20/BONNERS FERRY – At Bonners Ferry Farmers Market. This annual festival for garlic lovers offers a bounty of the beloved root vegetable in all its forms: bulbs, braids, breads, baked goods, powder and more. Enjoy live music from the Coeur d'Alene marimba band Coeurimba