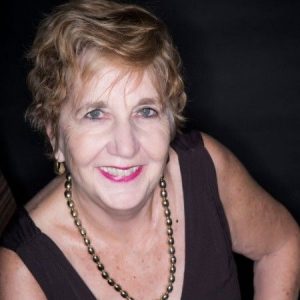 By Kathy Condon
Arrival at Seattle Paine Field
It was an easy flight, about three hours in length. I deplaned and immediately noticed what was missing. There was no hustle and bustle of SeaTac airport. Instead, it was a calming atmosphere, where the small lounge was graced with tasteful homey décor and comfy chairs for those waiting for their flight.
My baggage was one of the first off. I followed the signs and found myself outside on a path with artwork and flowers leading to a separate building for rental cars and other transportation. The quiet again surprised me. I had discovered how to come to the Seattle area without fighting crowds or traffic.
Exploring Seattle NorthCountry Aeronautics History
Flying Heritage & Combat Armor Museum
When I realized the first attraction I was to visit was focused on wartime history, I admit I was less than enthusiastic. However, halfway through the three hangers, I stopped the Executive Director and told him I had no idea how much I would learn here. He smiled and replied, "I get that often. With Paul Allen, the museum's founder,  hands-on approach insisting only the best be displayed, we have the world's most extensive collection of operating historic planes."
An exhibit illustrates the role animals played in the wars. I also learned during WW II that a Russian regiment of women pilots was responsible for helping us retain our freedom. Interact screens detail the history of the wars through photos, statistics, and videos, a researcher's dream space.
Boeing Future of Flight
Built in the Paine Field Aviation District, the museum shares its location with the Boeing Everett Factory, the world's largest undercover factory, and Seattle Paine Field Airport. Outside the museum windows, one can see aircraft completed and waiting for the owners to transport the planes to their destinations worldwide. This sleek, modern building with glass windows houses a 28,000 ft. gallery space. Within its walls, interactive and static exhibits share the story of the Boeing company, from the first airmail delivery to the present-day building of modules for the space station to the advanced technology used to build superb aircraft constructed in the nearby Boeing Everett Factory.
The view from the rooftop takes your eyes across this expansive Aviation District. In the distance, aircraft with their green undercoat of paint wait for the new owners' flagship colors.
Pro Tip: Boeing Everett Factory has recently reinstituted its factory tours. Make reservations online.
Antique Shoppers Paradise in Snohomish
I arrived about 11:00 a.m. and noticed parking spaces were becoming rare. Thus, a suggestion: take the first one you come to. After walking about two blocks, I understood the reason. This charming town, located on the banks of the Snohomish River, is a mecca for antique shoppers in the Northwest.
One can easily find two antique stores filled with people looking for their treasures within a block. The larger buildings have second floors filled with individual antique dealers' booths.
Dining in Seattle NorthCountry
With shopping a priority, sometimes sitting down and having a full meal is difficult. Never fear. In Snohomish, coffee shops and bakeries are never far away. People who require gluten-free cakes and pastries will be in a quandary when they enter Grain Artisan Bakery, for I am betting it has more choices than they have seen.
If all the shopping has helped you work up an appetite, Heidi's SandwichBoard is the place to get an old-fashioned hearty deli sandwich. Since I had also worked up a thirst, I had their Paloma craft cocktail accompany my turkey and cranberry sandwich. Look around the restaurant for Heidi, the owner, has placed her unique antiques throughout the store. Notice the small bouquets on the table, made of flowers from the family's garden and arranged by her children.
With the streets starting to clear because antique shoppers start returning to their homes, now is the time to head to the Oxford Saloon. The saloon, reputedly to be the most haunted building in Washington, my expectations were high that one might be lurking in one of the corners.
Alas, no ghosts were to be seen. Even ordering the Ghost Burger didn't bring them out. This 100-year-old building, once home to a dry goods store, a brothel, and a saloon, has preserved the western integrity of the building. As our hamburgers arrived, the stage filled with a lone singer and musician, providing the perfect backdrop to the scene that spread out before us. The long wooden bar, filled with workers coming in after their workday to get a cold beer.
Whale Watching at its Finest.
Some say it was beginner's luck that I saw eight Orcas whales on my first whale-watching excursion. However, a Puget Sound Express's naturalist aboard the boat would beg to differ. She is convinced Captain Brian was a whale himself at one time, for they find at least one whale every time they head out.
The sleek boat was built two years ago, especially for whale watching in Puget Sound. On this journey, we quickly found two male Orcas, known and named by the crew. We followed them and soon caught up to their pod of 6 others.
At a considerable distance from them, we followed along and watched their playful antics, with the scenic beauty of the Northwest proving to be the perfect backdrop for our journey. Upon returning to the dock four hours later, Captain Brian announced, "You have just had an epic whale-watching adventure."
Staying in Seattle NorthCountry
Admittedly, the fresh sea air made me feel ready to stop. My home away from home is the Delta Hotel Everett, the only full-service hotel in the area.
With above and below-ground parking, it was good to park my car and head into the hotel for a quiet evening. Registration was simple. I perused the lobby and noticed several comfy chairs grouped throughout the expansive space. Since this hotel has large convention meeting rooms, it was easy to picture breakout sessions and conversations taking place here.
My room was large with every amenity you could need. I especially liked the fact that there was a patio off my room—the perfect place to have coffee in the morning and view the turning leaves on nearby deciduous trees.
With few hotels scattered throughout Snohomish, Mukilteo, and Tulalip communities, making hotel reservations before you arrive in the area would be wise. This area is being discovered, and professionals are coming to the Paine Field Aviation District for special projects.
After a hearty breakfast in the hotel's Venture Kitchen and Bar, I returned to the Seattle Paine Field Airport in my rental car. I marveled at the lack of traffic and once again thought about how this gem of an airport is a well-kept secret.
With the rental car returned, I checked in for the flight back to Palm Springs. It was a breeze, leaving plenty of time to sit in the lounge chairs in the terminal I spied upon my arrival.
I boarded the plane, sat back in my seat, and relived my journey to Seattle, NorthCountry. I wondered how I could have lived in Washington State for 26 years without exploring it. In any case, it was a wonderful experience, and there is no question it is a place I want to return to.