Highland, the home of James Monroe, the fifth president of the United States, is adjacent to Thomas Jefferson's Monticello in the Charlottesville area. Purchased by Monroe in 1793, the property was home to the Monroe family for nearly 25 years. Acquired by William & Mary (Monroe's alma mater) in 1974, Highland offers tours each day, hosts community and private events, and features a robust museum shop including a Virginia Artisans Room. For more details about James Monroe's Highland, visit www.highland.org or call 434.293.8000.
Recently named the "locavore capital of the world" and home to Thomas Jefferson, our nation's "Founding Foodie," the destination has a wide array of culinary assets and festivals for visitors and locals alike to enjoy throughout the winter season.
• Keswick Hall – Located just minutes from downtown Charlottesville in the pastoral countryside of Albemarle County, officially reopened in October 2021 after a multi-year transformative remodeling and expansion process. The results of these renovations include additional guest rooms and suites, reimagined resort grounds, and a new spa and wellness center, which will open at a later date. The resort has partnered with world-renowned chef Jean-Georges Vongerichten, who will serve up his finest culinary offerings at Marigold by Jean-Georges, the new on-site restaurant. Marigold sources ingredients from local, family-owned food suppliers in addition to implementing sustainable practices in its operations.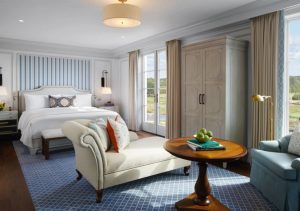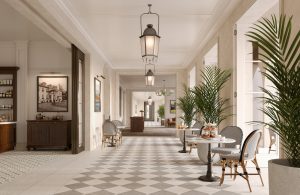 Virginia's first immersive art exhibit, The Looking Glass, has expanded. Located at the IX Art Park in downtown Charlottesville, The Looking Glass doubled in size in late summer 2021 to include more than 6,000 square feet of immersive art experiences.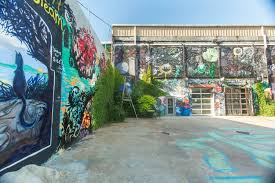 The Looking Glass is a collaboration between more than a dozen local artists and combines sights, sounds and interactive technology to create a one-of-a-kind experience for visitors to explore. More than a dozen artists collaborated to create this one-of-a-kind art experience, which will send visitors on a whimsical and interactive self-guided journey similar to that of Alice in Wonderland. It features a larger-than-life interactive enchanted forest and kaleidoscopic cave. Tickets for adults are $15. Children ages 13 and under are $12. Come down to the Art Park Thursday through Saturday for Free Art-Making. Water Color, Paint Sticks, Chalk, and more comprise our outside art room art-kits. It's all waiting for you right now at Ix Art Park! For more information or to get tickets, visit https://www.ixartpark.org/
New Culinary Offerings
Multiverse Kitchens opened its doors in summer 2021 as a digital food hall, located near downtown Charlottesville. Featuring seven different restaurant concepts under one roof, ingredients are locally sourced and recipes are designed to travel well, ideal for curbside pick-up and delivery orders. Multiverse Kitchens was founded by University of Virginia graduate and local
chef/restaurateur Harrison Keevil.
Siren opened in winter 2021, one block from Charlottesville's historic pedestrian Downtown Mall. Featuring Mediterranean-inspired fare with a seafood focus, Siren is operated by chef Laura Fonner, who was a winner of The Food Network's
show Guy's Grocery Games.
Ralph Sampson's American Tap Room is slated to open at Barracks Road Shopping Center in the near future. Ralph Sampson is a former University of Virginia basketball player who achieved legendary status during his time on the
team in the 1980s. Sampson's new restaurant will offer guests local beers and eats in an upscale sports bar environment.
New Wineries
M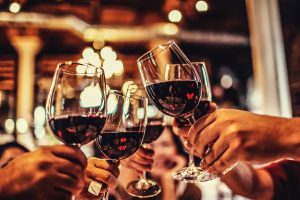 errie Mill Farm & Vineyard opened in summer 2021 and features a 5,000 square foot tasting room with eclectic antique furnishings, personal artwork and antique taxidermy.
Hazy Mountain Vineyard & Brewery opened in summer 2021. Nestled against the backdrop of the Blue Ridge Mountains, visitors can enjoy wine and craft beer in a tasting room inspired by the south of France.
Chiswell Farm & Winery opened in fall 2021 and is located in a historic Jeffersonian estate in the Albemarle County countryside. This newest area  winery is owned and operated by Chiles Family Orchards.