By Jamie Ye, Going Global Editor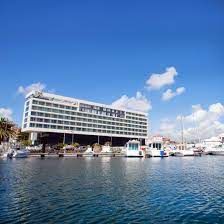 You will feel amazing about its beautiful scenery, the delicious seafood, friendly people and affordable travel cost. And it is actually a convenient destination.
United Airline launched its first flight route to Azores on May 13th 2022. United will be the only US carrier flying nonstop between the Azores and New York since Delta Air Lines dropped its route at a Portuguese island in the middle of the Atlantic.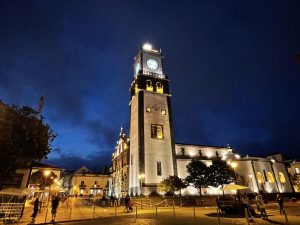 Why Azores Island?
Azores Island is located in the North Atlantic Ocean, away from main land of Portugal about 1.5 hours flight distance. The climate of the Azores is very mild. Daytime temperatures normally fluctuate between 16 and 25 °C (61 and 77 °F) depending on season. It is also generally wet and cloudy.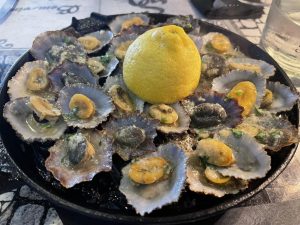 Besides the beautiful scenery, Azores has amazing seafood, fresh and tasty. On this Island an average of four cows are owned by each local individual. This means they can supply and export milk to the Mainland of Portugal and other European countries. The Cheese from this Island is delicious too. Each of the nine islands has been making cheese since the 15th century and several of the cheeses are named for the island they're produced on.
Where to stay?
On the July 4th, 2022 weekend I visited Azores and the hotel I stayed in is called "Azores hotel."  They have since changed their name to Octant Hotel Punta Delgada. It is listed as one of the top 10 hotels in Azores Island.
As a professional traveler we know how to choose an ideal hotel with the best value points. This is the hotel In Sao Miguel Azores Portugal where we recommend for your stay. You won't be disappointed.
Shopping
In the lobby the local cheeses, wines, and art pieces like earrings and handbags are available for sale. The price are very good and I was so happy to bring home some local arts.
Hot Springs / Furnas by Moonlight (Termas das Quenturas) is a small village located within a volcano which gives off steam. You will feel like you are in"Yellow stone Park" here.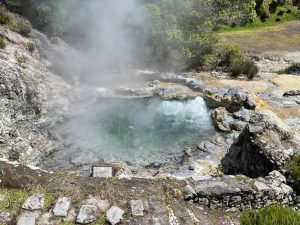 Azores Island is good for hiking lovers too. some people call Azores Island "Hawaii in Europe. It will be a lovely four-day extended weekend gateway for your vacation. I highly recommend it. For more information, visit https://azoresgetaways.com/en-us/destination/azores/general-articles/hawaii-of-europe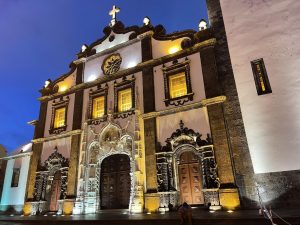 Photos by Jamie Ye