Located 19 miles northeast of Atlanta's Hartsfield-Jackson International Airport and just ten miles from downtown Atlanta, Brookhaven offers a community-focused vibe that enchants visitors and locals alike. Comprised of distinct neighborhoods, Brookhaven is reminiscent of a laid-back smaller town with all the perks and benefits of a big city. From locally-owned restaurants and walkable neighborhoods to well-preserved parks and beloved annual festivals and events, there's no shortage of entertainment for the whole family all year long.
Cherry Blossom Festival
Brookhaven's unique small-town feel with big-city proximity, coupled with its popular festivals and events, bring visitors back to the area year after year. Perhaps the most iconic annual event is the ever-popular Brookhaven Cherry Blossom Festival. This landmark festival offers live entertainment, a whimsical artist market featuring over 100 local and regional artisans, a Kidz Zone, Dog Lure Chasing, a classic car show, and outstanding food and beverages from local hotspots. The 2022 festival will take place March 26-27 in Brookhaven's Blackburn Park and will feature a headline performance by Joan Jett and the Blackhearts as well as performances throughout the weekend by several other noteworthy bands.
Make a weekend of It
Come for the festival, stay for an extended weekend getaway! Brookhaven has some of the area's best shopping, dining, lodging and outdoor adventure–enough to fill a weekend with exciting discoveries. Brookhaven's safe, walkable neighborhoods make it easy to shop, explore and wander. Here's a taste of all the goodness visitors can experience in a Brookhaven weekend.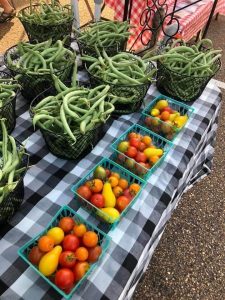 Rise and shine! Start Saturday morning perusing the fresh finds at the Brookhaven Farmer's Market. Many Brookhaven restaurants turn to Brookhaven Farmer's Market to stock the kitchen with fresh, locally produced food and items from area farmers. Operating Saturdays in March through November, Brookhaven Farmers Market features over 50 vendors offering everything from fresh produce, dairy and packaged foods to bath and body products, pet food and treats as well as items from artists and crafters. Brookhaven Farmers Market, 1375 Fernwood Circle NE, Brookhaven, Georgia 30319
Make a stop at Marguerites on Dresden, a local favorite owned by a mother/daughter team sharing a passion for all things home and interior design. Shoppers will delight in interesting home décor items as well as local art and design services. Marguerites on Dresden, 1430 Dresden Drive, #100, Brookhaven, Georgia 30319; 404-841-9171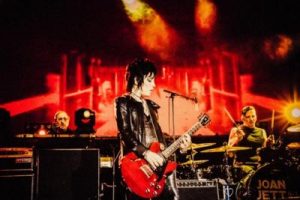 Next up, head to the festival to browse the offerings at the artist market, enjoy live entertainment, check out the classic car show and nosh on local delights. Spend the afternoon and stay to catch the not to be missed evening concert on Saturday night with headliner Joan Jett. Up for a little more? Indulge in a night cap at Olde Blind Dog Irish Pub before turning in for the evening. Olde Blind Dog Irish Pub, 705 Town Blvd. 380A, Brookhaven, Georgia 30319; 404-816-5739

Did you know? Brookhaven is home to some of the metro area's largest parks. Spend Sunday morning hitting the trails and taking in the natural beauty of the area. Spanning 50 acres, Blackburn Park features several walking trails, playgrounds, tennis courts and various wide-open spaces ideal for exercise. Traveling with four-legged friends? Brookhaven Park offers a large fenced-in area for puppies and dogs to roam safely as well as a playground area for the kiddos. Both parks are open daily, dawn to dusk. Blackburn Park, 3501 Ashford Dunwoody Road, Brookhaven, Georgia 30319; Brookhaven Park, 4158 Peachtree Road NE, Brookhaven, Georgia 30319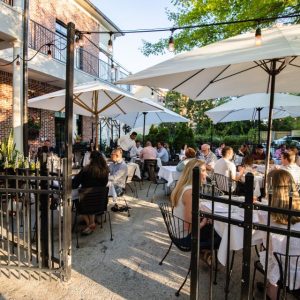 Festival-goers are sure to work up an appetite from exploring which means it's time to head to brunch at Haven Restaurant and Bar. This upscale neighborhood eatery opened over 15 years ago and is often referred to as a centerpiece of the community. Its lush patio, wrought iron accents and outstanding brunch menu makes it the perfect spot to catch up with friends and plot your next stop. Haven Restaurant and Bar, 1441 Dresden Dr Ste 1, Brookhaven, Georgia 30319; 404-969-0700.
Take a post brunch stroll down Dresden Drive and peruse some of Brookhaven's best shops. Whether searching for a unique find or just window shopping, visitors will enjoy browsing carefully curated items at local shops, boutiques and galleries. Pop in Brookhaven Wines to pick up that hard-to-find bottle or a favorite local wine. Featuring over 450 wines from around the world, you're sure to find something that strikes your fancy! Brookhaven Wines, 1418 Dresden Drive, Brookhaven, Georgia 30319; 404-869-5650
Before closing out the weekend, make a last stop at the festival to take in another concert or two and stroll through the artisan market one last time for a few additional goodies. For more information, visit Explorebrookhaven.com/