Here are our top reasons for making Denver your basecamp on your Spring Break. So let's get out and explore Denver's city parks, nearby mountain trails, rivers, and more and be back in time for happy hour.
The Rocky Mountains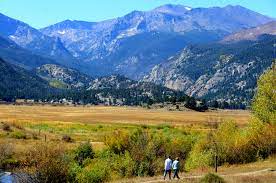 Denver is known for its outdoor, active lifestyle thanks in large part to the proximity and accessibility of the Rocky Mountains. Rocky Mountain National Park – a bucket list destination for outdoor lovers – is just 90 minutes northwest of the city, and the foothills of the mountains are just 12 miles away. There are 200 named peaks that create a panoramic view from the city, including 32 that soar to 13,000 feet and above, enticing residents and visitors alike to venture out. If outdoor recreation is not quite your speed, there are still plenty of options to explore the Rockies from Denver with a ride on historic trains; take a scenic drive and try to spot some wildlife; or discover charming mountain towns like Golden, Idaho Springs, Georgetown, Estes Park and more. Each town offers its own boutique shops, Colorado history and unique appeal.
Through the Scientific & Cultural Facilities District (SCFD) free days, guests can see many of Denver's top attractions such as the Denver Art Museum, Denver Botanic Gardens, Denver Zoo and many more at no cost on select days of the year. This year, RiNo (River North) Art District and the new Drink RiNo group will sponsor a free bus every First Friday that will have multiple stops at galleries, studios, breweries and eateries throughout RiNo. For frugal foodies visiting the city can try a new chef-driven concept like Avanti F&B – seven different affordable restaurants in one modern food hall, from Japanese to pizza; or Honor Society Handcrafted Eatery – where visitors can get high-quality, healthy, yet craveable dishes at an affordable price. Now that it is spring, Denver's cultural scene heats up with new performing and visual arts displays.
Denver Botanic Gardens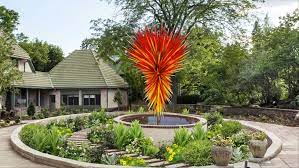 Denver Botanic Gardens was founded in 1951 and is one of the top botanical gardens in the United States and a pioneer in water conservation. The Gardens' living collections encompass specimens from the tropics to the tundra, showcasing a plant palette chosen to thrive in Colorado's semi-arid climate. The Gardens is a dynamic, 24-acre urban oasis in the heart of the city, offering unforgettable opportunities to flourish with unique garden experiences for the whole family – as well as world-class art exhibitions, education and plant conservation research programs. Additional sites extend this experience throughout the Front Range: Denver Botanic Gardens Chatfield Farms is a 700-acre native plant refuge with an active farm in Jefferson County; Mount Goliath is a high-altitude trail and interpretive site on the Mount Evans Scenic Byway. The Gardens also manages programming at Plains Conservation Center in Aurora.
Denver Museum of Nature & Science
Phipps IMAX® Theater takes you from the comfort of their seats right into the middle of the action as they explore the newest frontiers in science and some of nature's wildest places on a 3-story high screen. For a limited time, visit Egypt. Entrance into the traveling exhibition "Egypt: The Time of the Pharaohs" is included with the Unraveling Mummies: Modern Technology, Dissection, and Ancient Egypt Field Trip Adventure! Let your students explore the distant past, exploring the myths and realities of ancient Egyptian culture. Upcoming events include the virtual program, "Science, Smarts! Dirt, Digs & Dinos. Put your mind to the test with the trivia game Science Smarts! From paleontology to animals that live underground, you'll unearth some fantastic fun facts.
Red Rocks Park and Amphitheatre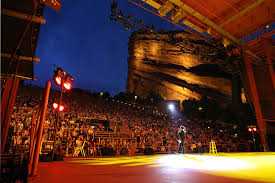 If you think of Red Rocks Park as just a beautiful place to see a concert, think again! All around you are 738 total acres of deer, dinosaurs, pines and prairie, geological wonders and spectacular vistas. At 6,450 feet above sea level, Red Rocks Park is a unique transitional zone where the Great Plains meet the Rocky Mountains. The diverse environment allows visitors to see plants, birds, and animals of both regions. Red Rocks Amphitheatre is a geological phenomenon – the only naturally occurring, acoustically perfect amphitheater in the world. From Sting and The Beatles to opera stars and U2, every artist aspires to play on this magical, spiritual and emotional stage.
Red Rocks is a geologically formed, open-air amphitheater not duplicated anywhere in the world. With Mother Nature as the architect, the design of the Amphitheatre consists of two 300-foot monoliths (Ship Rock and Creation Rock) that provide a stunning setting for any performance. The dramatic sandstone monoliths serve as a history book of animal and plant life in the area for the past 250 million years. Red Rocks hosts some of the biggest names in music, which is why it's also one of the most popular music venues in the country. Red Rocks Amphitheatre is committed to creating a safe, comfortable and enjoyable experience.
Denver is home to several nationally-known and locally-made gear brands making it easy to get outfitted for all types of mountain adventures. Many hotels throughout the city have gear garages – offering everything from scooters to mountain and cruiser bikes to backpacks filled with adventure kits – and there are plenty of gear rental shops around town. The numerous tour operators based in the city also provide all the gear needed for their excursions and adventures.
In addition to prepping with equipment, self-preparation is the key to successful mountain adventures. The Mile High City really is one mile above sea level, meaning the air is dryer and thinner, and hydration, sun protection and acclimation are recommended. Before heading up to the mountains on day trips and adventures, a stay in the city is ideal for adjusting to the effects of altitude.
To find more information on adventures in and around Denver, suggested itineraries and maps, go to the VISIT DENVER website.