Home to breathtaking beaches, majestic mountains, world-class wineries and a variety of acclaimed outdoor dining outlets, Santa Barbara, Calif., is welcoming tourist with the unveiling of new and renovated hotels, new air service from Southwest Airlines, a city-wide bike share program and more. Below are just a few of the region's new and upcoming developments to inspire travelers to dream and plan their escapes in the new year.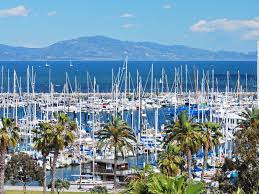 Santa Barbara has been called "The American Riviera" by travelers for nearly a century. Nestled between mountains and the Pacific Ocean, and surrounded by undeveloped coastline, Santa Barbara is a self-contained paradise. The city's distinctive Spanish-influenced architecture and lush landscape evoke the topography and aesthetic of the European Riviera with a carefree California spirit. Simultaneously sophisticated and bohemian, easy-going and energetic, Santa Barbara welcomes visitors with relaxing resorts and hideaways, outdoor escapes, world-class wineries, arts and cultural attractions, and a hyper-local food scene.
ATTRACTIONS & ACTIVITIES
Santa Barbara Bike Share: The City of Santa Barbara and BCycle have started installing docks for a new fleet of electric bikes downtown. The system will include 250 electric bikes, which the public will be able to unlock from an app on their phone and return to dock locations across the city. PeopleforBikes, an independent advocacy organization, recently ranked Santa Barbara as the fourth best bicycling city in the U.S.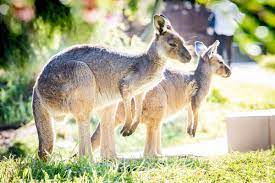 Santa Barbara Zoo: The brand new Australian Walkabout, is open! This 15,000 square-foot habitat is designed to transport guests "Down Under," where they can walk among the wallabies, kangaroos, emus, and native birds. Its natural design evokes a sense of open space and encourages a connection with nature. The immersive layout honors the land, animals, and traditions of the Australian Aboriginal culture. While reservations aren't necessary to go through the Walkabout, you'll still need a reservation to visit the Zoo. Walkabout capacity is limited, so expect to wait in line as small groups will be admitted on a first-come, first-served basis.
Santa Barbara Museum of Art: Last year, the museuml revealed a new, multi-floor wing, housing new photography and contemporary art galleries, as well as renovated galleries, as part of its multi-year, $50 million renovation. Kupiec Architects' Bob Kupiec got his start working on projects at the Metropolitan Museum of Art in New York, Times Square, Bryant Park and more. The museum also celebrates its 80th anniversary in 2021. Exhibits and programming will be announced in early 2021.
HOTELS
NEW: Palihouse Santa Barbara: Spring 2021l welcomed the arrival of Palihouse Santa Barbara, a 24-room hideaway with a design aesthetic of "vintage preppy meets the American Riviera," tucked in the heart of the historic downtown Presidio Neighborhood. Complimentary Linus bicycles, a pool with cabanas, Peloton bikes and a Pawlisociety pet program are among its amenities.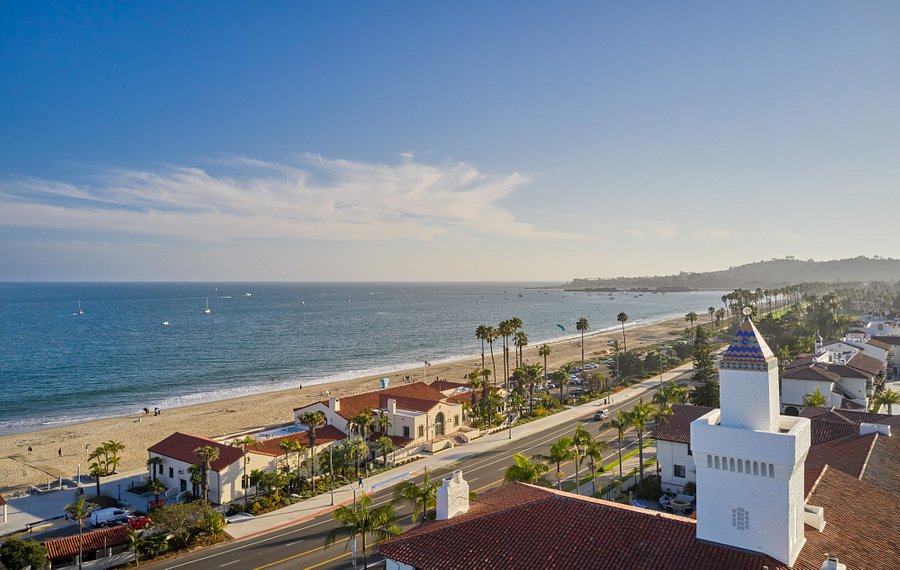 Mar Monte Hotel: Part of The Unbound Collection by Hyatt, this lifestyle boutique hotel has reimagined its 200 guest rooms, inspired by the 1930s Vista Mar Monte once in its place. The hotel's fall 2020 transformation resulted in elegant, modern design with a muted, earthy color palette and natural textures, new eateries (costa and Café Lido) and creative guest programming, from silent disco yoga to an in-house smoothie and juice bar.
Mason Beach Inn: Owned by Season 3 "Bachelor" Andrew Firestone, Mason Beach Inn's newly renovated 45 guest rooms incorporate chic and contemporary design in a boutique property just steps from the waterfront. Banana-leaf wallpaper, rattan furniture and light oak floors are the perfect backdrop for a beachy getaway. Renovations were completed in late summer 2020.
DINING
State Street Pedestrian Promenade: Santa Barbara's temporary mile-long, 10-block State Street pedestrian promenade has revitalized the downtown corridor, lending a festive, European atmosphere to the city, with outdoor restaurants and bars expanding into streets, sidewalks and curbsides. Adjacent street dining areas have also cropped up, including Victoria Street, Coast Village Road near Montecito and the Funk Zone. Note: While area dining is temporarily paused, the promenade is expected to reopen once COVID-19 restrictions lift and will remain open at least into the spring.
La Paloma Café: Acme Hospitality (purveyor behind The Lark, Loquita, Helena Avenue Bakery) has opened a neighborhood café and bar that pays tribute to the 1940s-era restaurant of the same name. La Paloma takes a page from Californio and ranchero cuisine, the foodways of early California settlers and ranchers who incorporated Spanish and Mexican influences into their cooking, from Santa Maria-style oak-grilled barbecue to the original café's beloved Capirotada "bread pudding." Weekly Saturday Specials benefit an emergency grant fund for Acme staff.
Venus in Furs: A new concept by Good Lion Hospitality in collaboration with Barbareño, Venus in Furs is a 1960s-swanky natural wine bar serving wine cocktails, wine by the glass and small-plate Santa Barbara regional cuisine with decor and music inspired by the Velvet Underground and its '60s and '70s cohorts. Pop-up Barb's Pie's offers its wildly popular oval-shaped sourdough pizzas at this location.
SALTY at the Beach: In a prime spot at the Santa Barbara Harbor, SALTY at the Beach, perched above CHOMP on the Rocks (see below), provides dockside diners and drink enthusiasts with "stellar coastal views and swell times." The cocktail-centric bar and eatery focuses on California-style tavern cuisine with a curated wine list and breezy cocktails, including the iconic "Endless Summer Mai Tai."
CHOMP on the Rocks: A retro-inspired diner, CHOMP focuses on traditional crowd-pleasers such as Nathan's Famous hot dogs and dressed-up burgers like the "Chompasaurus" (a half-pound American Kobe beef patty) and the "Wrangler" (with hickory barbecue sauce and double bacon, topped with onion rings), as well as old-fashioned ice cream parlor treats like handmade shakes and sundaes.